Wally the Green Monster's little sister, Tessie, is shipping up to Boston
Who knew there was more than one Green Monster?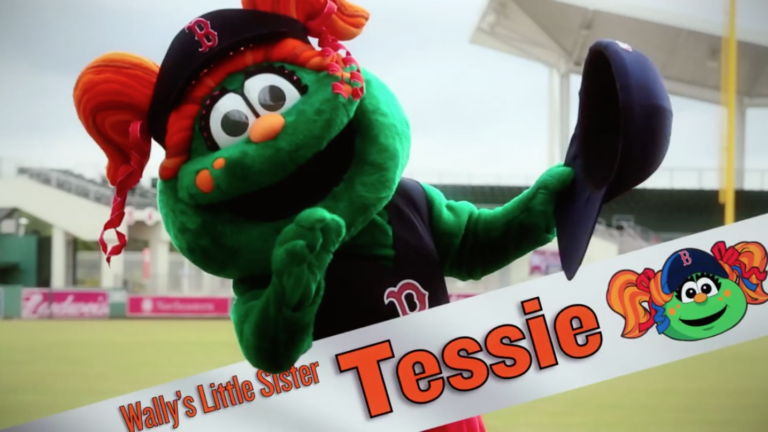 It's been almost two decades since Red Sox fans booed Wally the Green Monster during his first appearance at Fenway Park as the team's mascot. Now that most lifelong Sox fans have grudgingly accepted Wally, the team is introducing another member of the Monster family: Wally's little sister, Tessie.
Tessie gets her name from a 1902 Broadway song, popularized among Boston fans by the Royal Rooters club during the run-up to the city's first World Series win in 1903 and updated by the Dropkick Murphys in 2004. The furry female monster Tessie is Wally's prank-loving little sister who lives with their parents inside the wall of JetBlue Park at Fenway South in Fort Myers, Florida.
Whether Tessie will be a full-time participant at games in 2016 is unclear, but for her sake let's hope she gets a warmer reception than Wally did.
[fragment number=0]
The evolution of the Green Monster:
[bdc-gallery id="462880″]