Andy Reid's clock management was terrible, and Twitter let him know
Time for some jokes at Andy Reid's expense.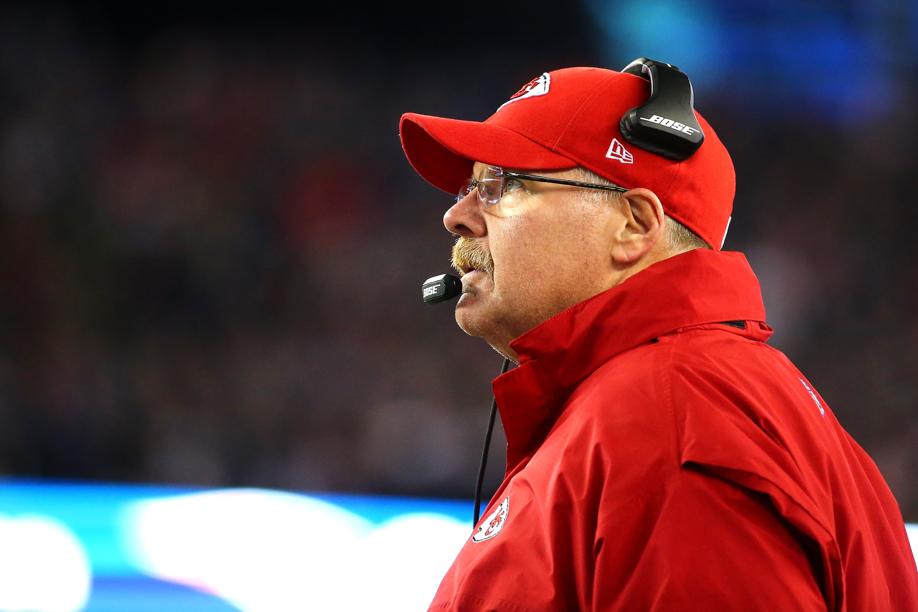 Kansas City Chiefs head coach Andy Reid has gotten a bit of a reputation as a coach who struggles with clock management. That perception won't be changing anytime soon after the Patriots beat the Chiefs 27-20 Saturday, thanks in part to some questionable playcalling by Reid at the end of the game.
Down by two touchdowns, the Chiefs got the ball with 6:29 left needing to score quickly to stay in the game. But thanks to an overraliance on runs and passes down the middle, along with a refusal by Reid to use any timeouts, the Chiefs took over five minutes to score, finally putting the ball in the end zone with just over a minute left in the game.
Naturally, Twitter had a field day lampooning Reid's Dail-esque struggles with the perception of time.
[fragment number=0]
Honestly, it was pretty brutal.
[fragment number=1]
[fragment number=2]
[fragment number=3]
People were already giving Reid grief in the first half after the Chiefs were penalized for delay of game despite coming out of a timeout.
[fragment number=4]
Someone on the Chiefs sideline must have been reading, because he stole the challenge flag out of Reid's pocket.
[fragment number=5]
The Chiefs put up a good fight, pulling within a touchdown with a minute left in the 4th quarter. But in the end, time was not on their side.
Patriots-Chiefs in photos:
[bdc-gallery id="464245″]