'Keep your heads up': Des Linden reflects on postponement of 2020 Boston Marathon due to the coronavirus
"If we act like champions, we will all win."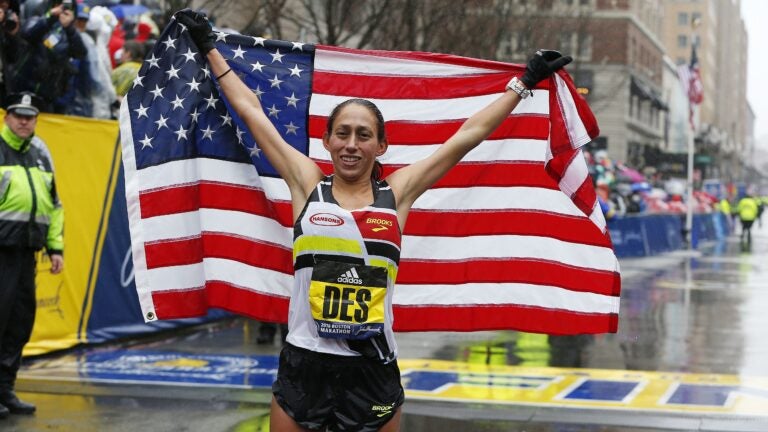 Two-time Olympian and 2018 Boston Marathon champion Des Linden reflected in an essay published Monday on the postponement of the 2020 race due to the COVID-19 pandemic. 
"There will be no Boston Marathon today, as we work together — and on our own — to defeat the coronavirus," the runner wrote for WBUR. "The empty streets on this Patriots' Day are exactly what we need, but it's sad and disappointing. It's uncomfortable. That's OK for now."
Linden shared how when she was training for the Boston Marathon in 2011, she ran 115 miles a week, visualizing herself winning the race every day. That year, she lost the marathon by two seconds. 
She was crushed, she recalled, but she didn't let it defeat her.
"There's value in behaving like a champion every single day for years — in making it a habit," Linden wrote. "As time went on, I realized that my daily habit made me a better version of myself."
In 2018, the year she became the first American woman to win the marathon in 33 years, the slogan for the race was "Together Forward." Linden recalled how she almost dropped out of the race, but helping fellow runner Shalane Flanagan helped her "find [her] legs."
"Running rewards consistency and resilience," she wrote of the race in 2020. "So does life. Keep your heads up. Lend a hand to the people around you. If we act like champions, we will all win."
Read her full essay at WBUR.