Arts
This event has passed. Check out other things to do instead.
Artist PunkMeTender shows in Boston's Pellas Gallery
The artist's solo exhibit, "Voyage d'Ulysse," runs through mid-June.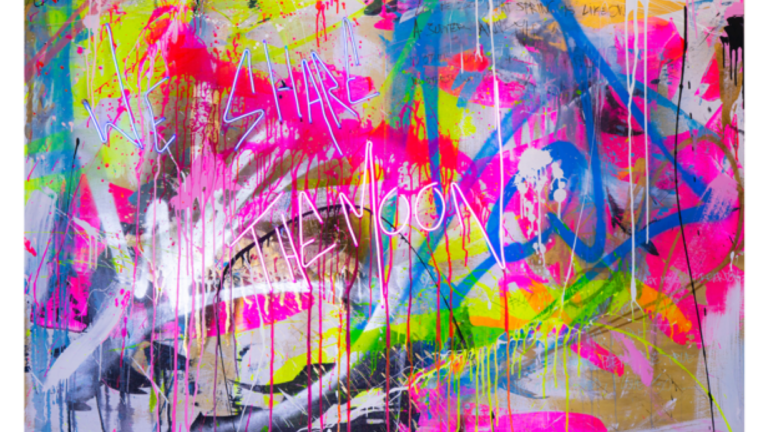 With a fan base of A-listers like Kylie Jenner, Khloe Kardashian, and Mariah Carey, PunkMeTender is crashing the Boston art scene with his one-man show at the Pellas Gallery. And it begins with his live painting of an Italian motorcycle outside the gallery on opening night.
The world famous Parisian-turned-Angeleno artist's "Voyage d'Ulysse" exhibit opens on April 29, and to rev up excitement, PunkMeTender will be outside the gallery doors at 6 p.m. painting a Ducati. The show inside opens at 6:30 p.m. and includes graphic acrylic pieces on wooden panels, a stretched canvas mixed media piece, and others that combine his roots in street art, graffiti, photography, fashion, and the female form. Falling in line with the gallery's continued commitment to the up-and-coming digital art form, the exhibit will also include two NFTs from his Punk Angels collection, which combine his signature Butterfly Wings with 480 different intricately hand-drawn traits.
PunkMeTender's work has been garnering a lot of West Coast attention, the most recent kudos being Jenner's commission of a large lilac butterfly piece for her recent Kylie Cosmetics x Stormi launch.
Need weekend plans?
The best events in the city, delivered to your inbox