Arts
This event has passed. Check out other things to do instead.
Dinosaur World Live! stomps into Boston
A roarsome interactive show comes to the Colonial Theatre in January.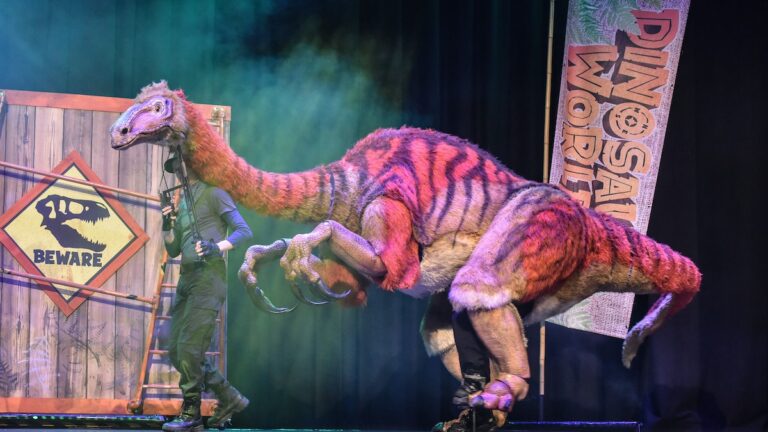 Grab your compass and join fellow explorers across uncharted territories to discover a prehistoric world of astonishing dinosaurs at Dinosaur World Live! This roarsome, interactive show delights the whole family on stage at the Emerson Colonial Theatre in Boston on January 22, 2022. During a mind-expanding Jurassic adventure that uses stunning puppetry to bring remarkably life-like dinosaurs to the stage, you'll meet a host of impressive creatures, including everyone's favorite flesh-eating giant (looking at you, Tyrannosaurus Rex), a Triceratops, Giraffatitan, Microraptor, and Segnosaurus. Feeling brave? There's a special meet-and-greet after the show offering all explorers the chance to make a new dinosaur friend.
Shows are at 1 p.m. and 5 p.m. on January 22, 2022.
Need weekend plans?
The best events in the city, delivered to your inbox