Arts
Enjoy art for free at Beacon Hill's annual Art Walk
The neighborhood hosts dozens of artists and musicians throughout the afternoon of June 4.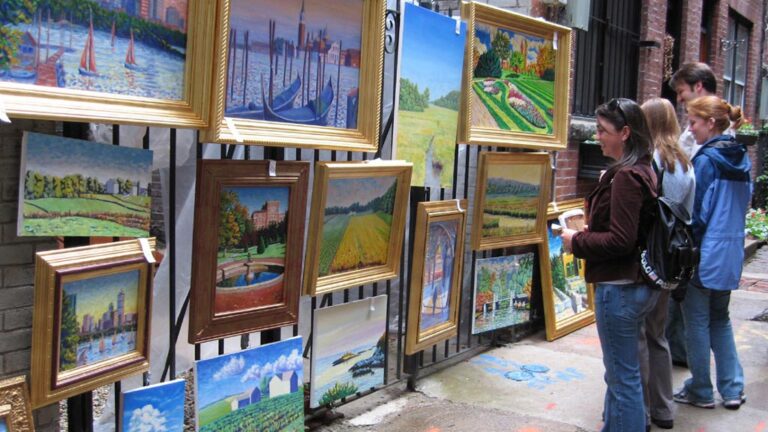 The Beacon Hill Art Walk returns on June 4 — visitors can peruse original, handmade art in the historic neighborhood's nooks and crannies on the first Sunday in June. Between 50 and 75 artists will set up shop throughout Beacon Hill's North Slope, and guests can wander throughout the neighborhood all afternoon for free, enjoying art and live music.
Many residents open up their private gardens, courtyards, and alleyways for the event, hosting artists and musicians for the afternoon as thousands of visitors explore the area. Displayed art spans a range of price points and styles. Past volunteer musicians have included fiddle and folk groups, Klezmer ensembles, and Native American flute players, who play in gardens and on the streets throughout the day.
The walk has two starting points: 135½ Charles Street and the corner of Cambridge Street and West Cedar Street. The Art Walk began in the 1990s as a way for artists to engage with the community and connect with each other. The walk has hosted as many as 160 artists annually, many of whom return year after year. Folks interested in volunteering can fill out this form.
Need weekend plans?
The best events in the city, delivered to your inbox