Arts
This event has passed. Check out other things to do instead.
Enter the digital art world at Boston's first NFT show
Pellas Gallery on Newbury Street will host "New Horizons."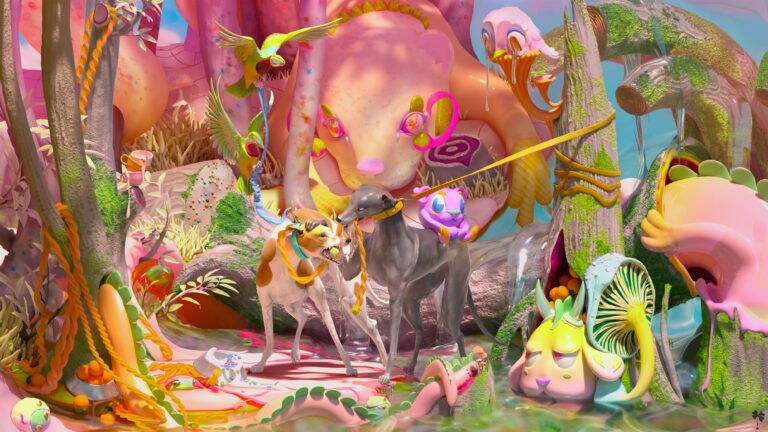 As a contemporary art gallery located in Boston, Pellas Gallery's mission is to discover the best emerging artists with a focus on local talent as well as showcase global talent. Mission accomplished with its upcoming show of the latest art concept — non-fungible token (NFTs). Translation: one-of-a-kind digital assets that could be anything digital — music, tweets, videos, or in this case, works of art.
In collaboration with Metaversal, produced by David Paredes, and curated by NessGraphics (aka Massachusetts native Alex Ness), "New Horizons" will showcase some of the top digital artists in the world. Artists include Ness; Billy Chitkin (Gernge), a 3D artist from Detroit; Annibale Siconolfli, a landscape digital artist from Italy; Sam Clover (Planttdaddii), a whimsical digital sculptor from Seattle; Archan Nair, a mixed media artist from Berlin; Idil Dursun (Javinart), a Turkish artist in architecture; Bradley Munkowitz (GMUNK), a technology artist utilizing psychedelic themes from Minneapolis; Raf Grassetti, a digital and traditional artist from California; Raoul Marks, an Emmy Award-winning artist from Australia; and Ryan Talbot, a contemporary 3D artist from California.
"With Boston being a technology hub, we feel like it is the perfect city to
start showcasing these digital works," said Alfredo Pella, gallery co-owner and NFT collector, in a statement.
This exhibit is one place where it's OK (in fact, expected) for you to be on your smartphone. Each work will be displayed at the gallery in high detail on large canvases with a QR code in the corner describing the artist and value.
Pellas Gallery is open 11:30 a.m. to 6:30 p.m. Tuesday through Friday; and 1:30 p.m. to 6:30 p.m. on Saturday.
Need weekend plans?
The best events in the city, delivered to your inbox