Arts
This event has passed. Check out other things to do instead.
Explore urban dance styles of Brazil at the ICA in 'Swinguerra'
The short film is showcased by the ICA.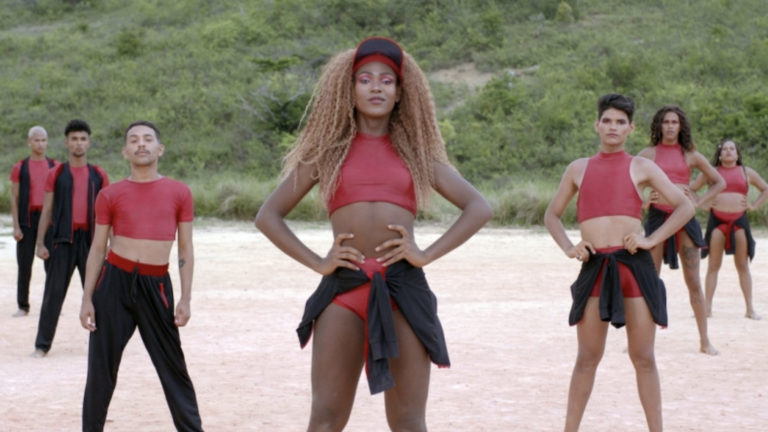 Short film Swinguerra, a recent acquisition by the ICA, will fill an entire room with the sights and sounds of one of Brazil's underground dance subcultures. The work by Bárbara Wagner and Benjamin de Burca, which they call one of their "dance musicals," features queer communities of color in Recife, Brazil, the artists' homebase.
The 21-minute dual-screen film takes viewers through an exploration of three contemporary dance styles: swingueira, which fuses hip-hop, samba, and twerk; brega funk, a trademark sound of tropical Recife, full of heavy bass and offbeat rhythm; and passinho da maloca, a hip-hop influenced style meaning "little step." The film stars three competitive dance groups, Cia. Extremo, Grupo La Mafia, and Bonde do Passinho/As do Passinho S.A., emphasizing transgender and nonbinary performers.
Wagner and de Burca focus on the subcultures of the South Atlantic diaspora in their documentary musicals, and Swinguerra follows suit — the film's three mixed dance styles all originate from Brazil's history of colonialism and the slave trade. What viewers now see onscreen as upbeat, athletic, sexy, and fast-paced dances come from a place of resistance. These dances have, for generations, been tactful ways of organizing under systems of oppression. The film's title combines swingueira and guerra, the Portuguese word for war.
Need weekend plans?
The best events in the city, delivered to your inbox