Arts
Check out an Iranian-American artist's new exhibit at the MFA
"Banner Project" is a new photography exhibit by Sheida Soleimani, who incorporates collage into her elaborate photo scenes.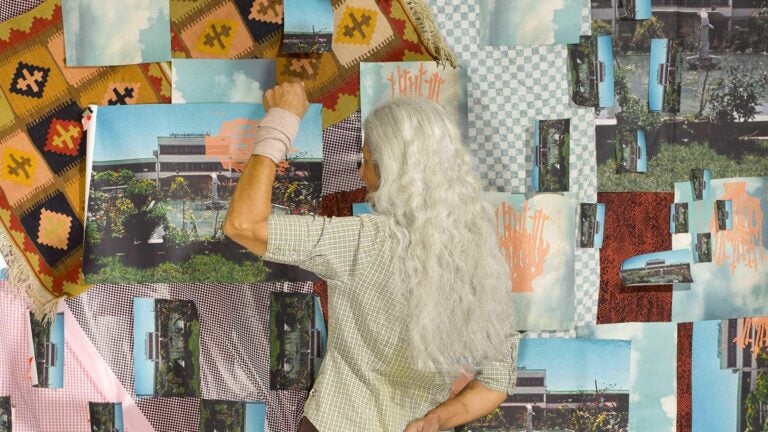 The MFA puts on a new photography exhibit by Providence, R.I.-based artist Sheida Soleimani this August.
"Banner Project" uses photographs of Soleimani's parents, who are refugees, alongside photos of various objects to tell their story and encourage viewers to draw their own conclusions and connections.
The 33-year-old Soleimani is an assistant professor of fine arts at Brandeis University in Waltham, and she's been featured in prominent publications like The New York Times, The Huffington Post, and VICE magazine. Her multimedia work revolves around photography and often incorporates sculpture and collage. She focuses on history and politics, mostly of Iran, and she also touches on media trends, incorporating popular social media or press images into her work. "Banner Project" focuses on both history and politics, drawing connections between her parents' experiences and the political unrest happening in Iran today.
Other exhibits currently on view at the MFA include Something Old, Something New: Wedding Fashions and Traditions, Painted Tintypes: Photography for the People, and The Provincetown Printmakers.
Find out more information about tickets here, including how to get free or discounted admission tickets.
Need weekend plans?
The best events in the city, delivered to your inbox