Arts
This event has passed. Check out other things to do instead.
See Andrew Lloyd Webber's musical phenomenon 'Jesus Christ Superstar' at the Colonial Theatre
The iconic rock-opera celebrates its 50th anniversary.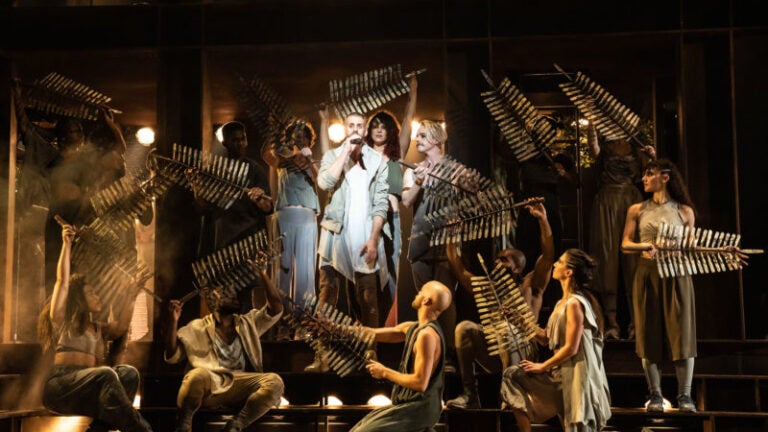 In celebration of its 50th anniversary, the award-winning rock-opera "Jesus Christ Superstar" tours North America, landing in Boston at the Emerson Colonial Theatre from Jan. 4-16.
This new revival, first staged in 2017, won that year's Olivier Award for Best Musical, but that certainly wasn't Jesus Christ Superstar's first award — the original soundtrack won Billboard's Album of the Year in 1971.
The rock-opera chronicles the last days of Jesus's life, set to a soundtrack of '70s rock music. Characters include Jesus, Mary Magdalene, Judas, and other disciples, portraying the Passion through the lens of more contemporary attitudes, and, curiously, through the eyes of Judas. Concerned with many of Jesus's teachings and of his followers getting out of control, Judas betrays Jesus to the Pharisees looking to execute him.
Theater-goers might recognize ironies and modern-day allusions along with a unique interpretation of one of humanity's major historical events, all wrapped up in a mesmerizing, energetic stage production.
Need weekend plans?
The best events in the city, delivered to your inbox