Arts
This event has passed. Check out other things to do instead.
The Christmas Revels Celebrate the Winter Solstice
Enjoy a mix of yesteryear's song with today's dance.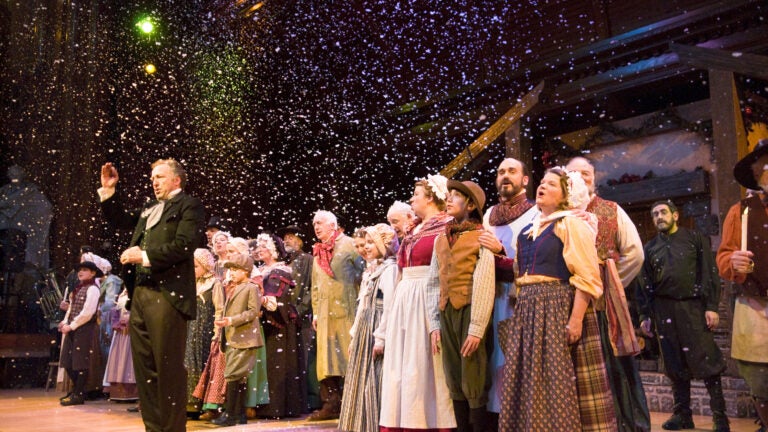 Revel in some Christmas cheer (and a little time travel) as the Cambridge Revels community gathers in Harvard University's historic Sanders Theatre for its 51st year of celebrating the season. This year's festivities take place in present day George and Dragon, a 17th-century English pub famous for its annual Christmas carol sing-along party. As Christmas approaches and the locals are worried about the party after COVID closures, a Revels bureaucrat and his entourage unexpectedly pop in from Elizabethan time to bring traditional 17th century festivities to today's pomp and circumstance. Thanks to a new collaboration with the City Ballet of Boston's "Urban Nutcracker," music and dance from Renaissance time collide with a pub band horn section and 21st century street-wise locals. And, of course, there will be a beloved sing-along for all.
Showtimes are 7:30 p.m. on December 17, 18, 21, 22, 23, and 27; 3 p.m. on December 18, 23, 27, and 28; 1 p.m. on December 19, 26, and 29; and 5:30 p.m. on December 19 and 26. An enhanced, live video recording of the 2021 Christmas Revels will be available for anytime viewing from December 30 through January 9.
Need weekend plans?
The best events in the city, delivered to your inbox