Arts
'The Obama Portraits Tour' comes to the Museum of Fine Arts
The museum will offer free admission to the exhibit on four dates.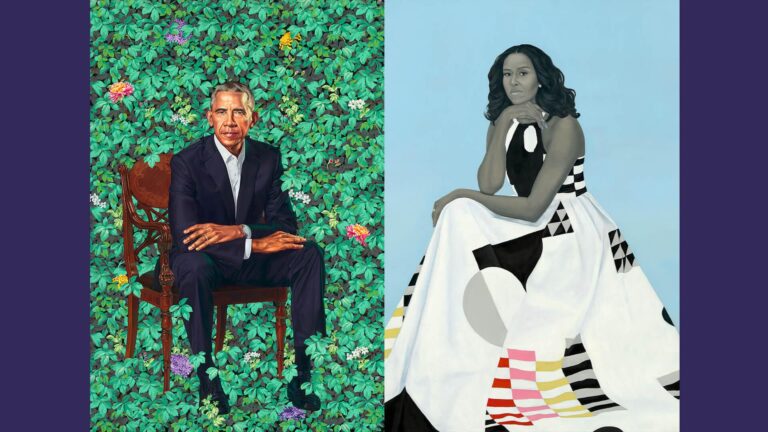 A striking departure from yesteryear's presidential paintings, the official portraits of President Barack Obama and First Lady Michelle Obama became iconic the moment of their 2018 unveiling at the Smithsonian's National Portrait Gallery. Artists Kehinde Wiley and Amy Sherald also took their place in history as the first African Americans to be commissioned by the National Portrait Gallery to create such pieces. "The Obama Portraits Tour" comes to the Museum of Fine Arts (MFA) for a two month-long exhibit aimed at reaching those who might not otherwise have an opportunity to view these remarkable paintings. At the MFA, "The Obama Portraits Tour" will be complemented by "Portraits of Leadership," a crowd-sourced collection of portraits from the community featuring leaders of all kinds.
Tickets went on sale Wednesday for members and will go on sale Aug. 2 at 10 a.m. for nonmembers.
The museum will offer free admission to "The Obama Portraits Tour" on four dates: Sept. 5 (Labor Day), Sept. 19, Oct. 10 (Indigenous Peoples' Day), and Oct. 30. Limited tickets will be available in person on a first-come, first-served basis.
Due to limited capacity, timed-entry exhibition tickets (general admission included) are required in advance for all visitors, including MFA members.
Need weekend plans?
The best events in the city, delivered to your inbox