Arts
This event has passed. Check out other things to do instead.
View 'Iconic Style' at Boston's Samuel Owen Gallery
Two artists offer a glimpse into reality vs. fiction through pop art and X-ray photography.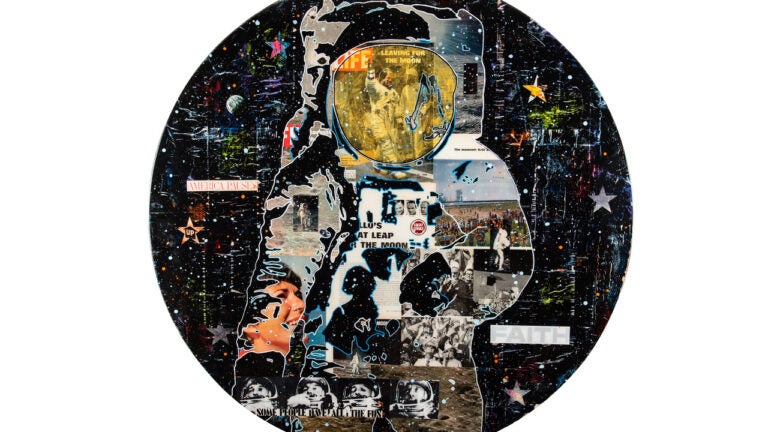 Known for creating layered narratives by mining advertisements, magazine headlines, comics, pop art, and iconic imagery, Boston artist John Joseph Hanright has joined with British photographer Nick Veasey for a month-long showing at the Samuel Owen Gallery in Boston's SoWa Art + Design District. "Iconic Style" brings together the two artists as they explore themes around what's natural and what's manufactured as seen through the lenses of pop art and photography. Hanright brings paintings that both celebrate and expose the nature of nostalgia through vintage materials of American culture, while Veasey brings new works made from his signature X-ray imagery exploring what lies beneath the surface of everyday life.
Iconic Style opens on March 4 for cocktails with artists Nick Veasey and John Joseph Hanright in the gallery from 6 to 8 p.m.
Need weekend plans?
The best events in the city, delivered to your inbox