Arts
This event has passed. Check out other things to do instead.
Virtual studio visit with Cheryl Wing-Zi Wong
Chinatown's upcoming Year of the Tiger public artwork will be a hub for Boston-based artists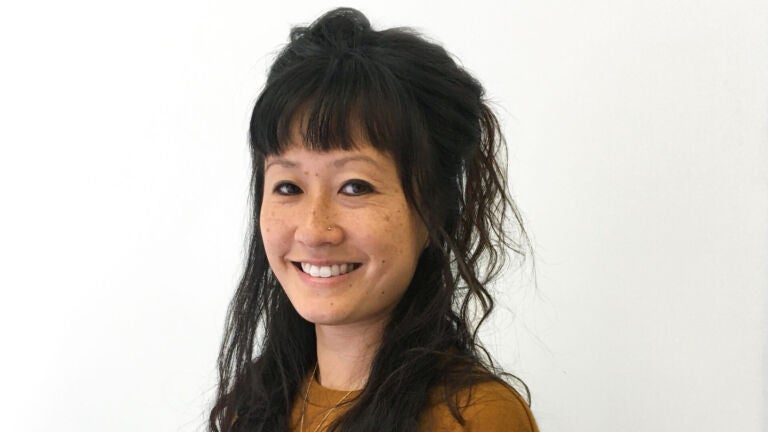 A new public art installation celebrating the Year of the Tiger will grace Mary Soo Hoo Park in Boston's Chinatown throughout the summer of 2022, offering a space for performances by local artists.
The Rose Kennedy Greenway Conservancy and Pao Arts Center recently announced the upcoming public art installation, which is part of an annual series honoring the Chinese Zodiac on The Greenway. New York City Chinatown-based artist Cheryl Wing-Zi Wong will create the project, which will act as "both stage and seating" for local performances, according to the conservancy.
Join artist Wong along with staff from Pao Arts Center and the Greenway Conservancy for a virtual studio visit on March 3 from 6 to 7 p.m. In a casual setting, Wong will lead a conversation about her creative practice, her love of Chinatown, and her inspiration for the Year of the Tiger pavilion, coming in spring 2022.
Throughout the summer, Wong's artwork will be a community pavilion for different line-ups of Boston-based artists who will perform there through a monthly series of music, theater, and spoken word performances.
"Boston's Chinatown, like so many other North American Chinatowns, is a vibrant community, founded within a bitter history of exclusion," Wong said in a press release. "I'm incredibly excited to have the honor of creating a new public artwork for Mary Soo Hoo Park, in the heart of Boston's Chinatown. My hope is that YEAR OF THE TIGER, embodying the spirit of the tiger, this year's Chinese zodiac animal, can activate the park as a vibrant community gathering hub. I can't wait for all of the amazing programs, performances, and meals that will be shared here."
Beloved 'Lantern Stories' returns to Chinatown
The conservancy also announced the 2022 return of Boston-based artist Yu-Wen Wu's Lantern Stories to Auntie Kay & Uncle Frank Chin Park. The Greenway first commissioned Wu's Lantern Stories, a canopy of 30 uniquely designed Chinese lanterns, in 2020. The lanterns were meant to illuminate Chinatown's history of immigration, culture, and resiliency, according to the conservancy. Though embraced by the Chinatown community, the project dealt with restrictions due to the COVID-19 pandemic.
"In this new iteration, I'm excited to expand the focus of Lantern Stories' beyond Boston's Chinatown and explore the impact of Asian American communities on civil rights more broadly," Wu said in a press release. "I am also preparing a West coast iteration of the project to open in San Francisco's Chinatown this summer, so I'm especially excited by this opportunity for bicoastal dialogue on social justice and the exchange of these communities' stories."
Need weekend plans?
The best events in the city, delivered to your inbox