Arts
This event has passed. Check out other things to do instead.
Visit the Napoleon Jones-Henderson exhibit at the ICA
Napoleon Jones-Henderson exhibits his most comprehensive solo museum exhibition in Boston at the ICA.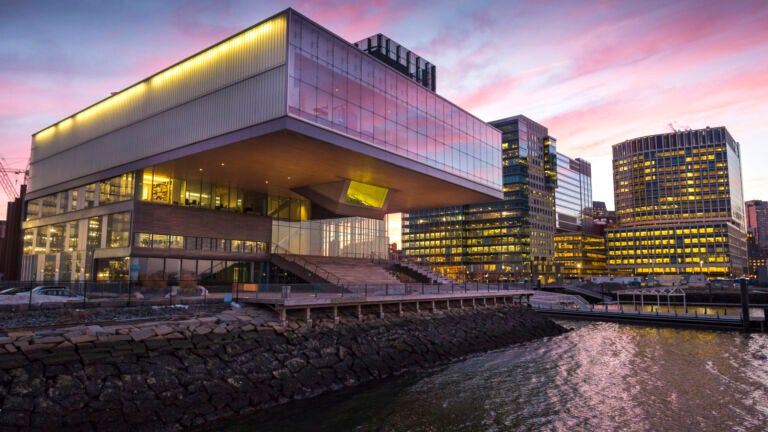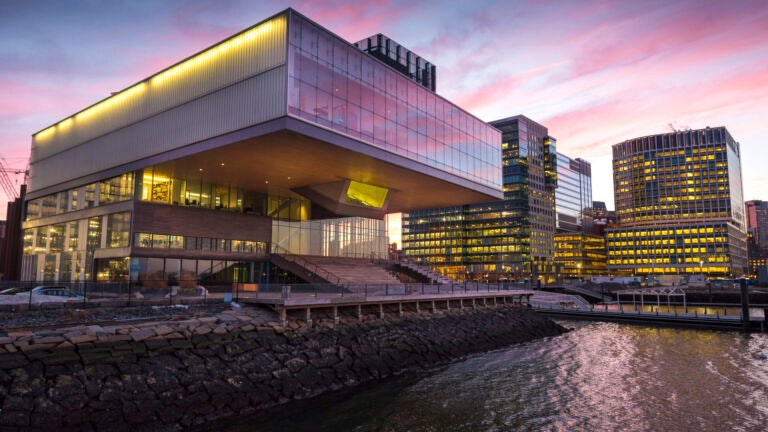 Born in Chicago in 1943, and a resident of Roxbury since 1974, Napoleon Jones-Henderson exhibits his most comprehensive solo museum exhibition in Boston at the ICA, opening in February. Jones-Henderson works in mediums like woven tapestries, mosaic tile, sculpture, and works on paper.
Since 1969, Jones-Henderson has been a member of AfriCOBRA (African Commune of Bad Relevant Artists). In 1969, the organization changed its name from COBRA (Coalition of Black Revolutionary Artists). After studying French art history and figure drawing in Paris in the '60s, Jones-Henderson received his BFA degree from the Art Institute of Chicago and his MFA from the Maryland Institute College of Art.
His tapestries and other works use bright colors and vivid design to focus on images of the experiences and cultures of people of the African diaspora. Touching on both the past and the future, some of his themes include Pan-Africanism and racial justice, along with references to figures like Duke Ellington, June Jordan, and Stevie Wonder.
Speaking about AfriCOBRA in 2012, Jones-Henderson wrote: "… we began to agitate for the concept of a new aesthetic, a new sense of purpose, a new reason for making "art": no, not "art" but "IMAGES": positive images of Black pride. Black self-determination, weapon images in/for the struggle to heal the minds and Souls of Black Folk throughout the Diaspora."
Jones-Henderson is currently the executive director of the Research Institute of African and African Diaspora Arts, Inc. and BENNU ARTS, LLC., in Roxbury, and he's served in academic and artist-in-residence positions at universities like Malcolm X College in Chicago, Massachusetts College of Art, Emerson College, Towson University, and Syracuse University. Find his work in collections at the DuSable Museum of African American History, Schomburg Center for Research in Black Culture, the Brooklyn Museum of Art, and numerous public art commissions.
Need weekend plans?
The best events in the city, delivered to your inbox