Arts
This event has passed. Check out other things to do instead.
Watch 'Twilight: Los Angeles, 1992' at American Repertory Theater
The play examines the Rodney King police brutality case.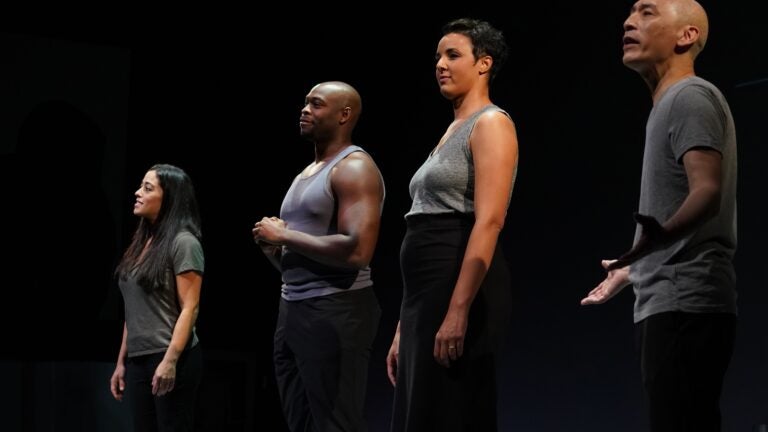 Playwright Anna Deavere Smith's revised production of "Twilight: Los Angeles, 1992" will run at American Repertory Theater from Aug. 28 through Sept. 24. The show is about the Rodney King police brutality case in Los Angeles and the civil unrest that followed, and the play draws from 350 interviews with Los Angelinos, which "[reveal] the fault lines that set the city ablaze," according to a press release. Thirty years later, this story of racial injustice is still very palpable and urgently felt.
The A.R.T. also announced a new initiative that will price 1,500 tickets at $5 apiece for anyone who would benefit from them. One thousand free tickets will be accessible to public high school students, too. The program comes from a lead gift from The Crimson Lion/Lavine Family Foundation. The initiative is meant to "help lower the economic barrier to attending theater, activate civic engagement in young people, and underscore the importance of civilized dialogue in creating a more equitable society," according to a news release.
"Everyone in Greater Boston and beyond should engage with Anna Deavere Smith's powerful play and participate in the timely conversations it inspires," A.R.T. Executive Director Kelvin Dinkins, Jr. said in a press release. "We are grateful to the Crimson Lion / Lavine Family Foundation for its visionary leadership, and to the supporters who have joined them, for this bold invitation to audience members we want in our theater. Thanks to the generosity of our partners, A.R.T. can forge another pathway to connect with our growing community while lowering the cost barrier of a ticket. We look forward to continuing our collaborations with our many community partners as we endeavor to make A.R.T. a welcoming and accessible space for all."
Need weekend plans?
The best events in the city, delivered to your inbox