Arts
Watch 'Wicked' at the Opera House
The smash hit musical about the witches of Oz returns to Boston this summer.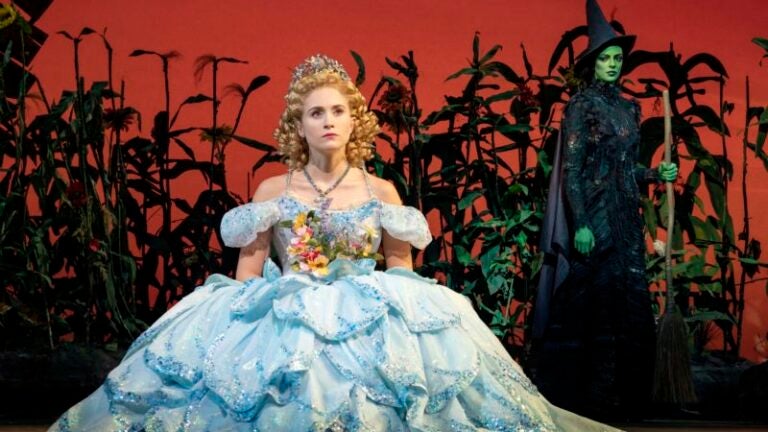 One of Broadway's biggest blockbusters, Stephen Schwartz's "Wicked," returns to Boston this summer for an almost two-month run at the Opera House. Following the "untold" story of Oz's witches, the musical was called "the defining show" of the 2000s by The New York Times.
Before Dorothy and her ruby slippers came to Oz, the Wicked Witch of the West was a girl named Elphaba, born with green skin and considered an outcast. When she meets a popular blonde named Glinda at college, their rivalry slowly turns into an unlikely friendship. After discovering the Wizard of Oz's corruption on a trip to Oz together, Elphaba stands by her values while Glinda is tempted to join the administration. The Wizard launches a smear campaign against Elphaba as she falls from grace, labeled the "Wicked Witch," while Glinda becomes known as the "Good Witch."
The original 2003 Broadway cast starred Idina Menzel as Elphaba and Kristen Chenoweth as Glinda. "Wicked" won three Tony Awards and seven Drama Desk Awards in 2004, and is currently Broadway's fifth longest-running show.
Whether you're a Broadway veteran who's seen the show multiple times, or you've yet to experience "Wicked" live, the show continues to thrill audiences today as it did almost 20 years ago when it first opened. Tickets for "Wicked" at the Opera House are currently on sale.
Need weekend plans?
The best events in the city, delivered to your inbox