Beer
This event has passed. Check out other things to do instead.
Tree House and more Mass. breweries descend on Boston for the Power Beer Fest
The fundraising festival for Mass. Brewers Guild returns in May to a new location.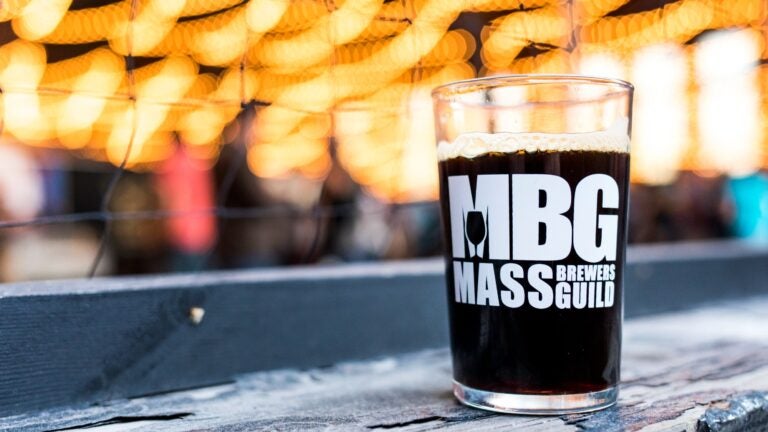 Five years ago, the Power Beer Fest introduced the greatest gathering of Massachusetts breweries under one roof — and it returns to Boston on Saturday, May 14.
For the first time this year, the Power Beer Fest will take place at the Cyclorama events venue in the heart of the South End. There will be two sessions, from 1 to 4:30 p.m. and 6 to 9:30 p.m. Ticket holders will have access to unlimited samples from 40 local breweries during each session, including Tree House, Vitamin Sea, Channel Marker, the Brewery at Four Star Farms, and more. Check out the brewery lineup below.
From juicy IPAs to tart sours and luscious stouts, there will be beers for every taste. Food will include options from Brato Brewhouse + Kitchen, Eastern Standard Provisions, and Wild Fox Pierogi. Bring an empty canteen to fill up on cold, filtered still and sparkling water at the Bluedrop Water Station.
The Power Beer Fest is the biggest annual fundraiser for the Mass. Brewers Guild, a nonprofit organization that works to protect and promote the interests of craft brewers across the Commonwealth. Tickets are $55 and $10 for designated drivers.
The lineup includes:
Abandoned Building Brewer
Amherst Brewing
Anonymous Brewing
Backbeat Brewing Company
BareWolf Brewing, LLC
Brato Brewhouse and Kitchen
Bright Ideas Brewing
Building 8 Brewing
Burke's Alewerks
Castle Island Brewing Company
Channel Marker Brewing
Crue Brew Brewery
Dorchester Brewing Company
Exhibit 'A' Brewing Company
Faces Brewing Co.
Flying Dreams Brewing Co.
Great Awakening Brewing Company LLC
Greater Good Imperial Brewing Co.
Idle Hands Craft Ales
Jack's Abby Craft Lagers
Kismet Brewing Company
Kraftea Kombucha
Lamplighter Brewing Co.
Lost Shoe Brewing & Roasting Company
Mighty Squirrel Brewing Co.
Naukabout
Purgatory Beer Co
Redemption Rock Brewery Co
River Styx Brewing
Rockport Brewing Company
Rustic Brewing Company
Samuel Adams Boston Brewery
The Brewery at Four Star Farms
Timberyard Brewing Company
Tree House Brewing Co.
True North Ale Company
Vitamin Sea Brewing
Wachusett Brewing Co.
Widowmaker Brewing Co.
Need weekend plans?
The best events in the city, delivered to your inbox