Breweries & Bars
This event has passed. Check out other things to do instead.
Check out some of New England's coolest breweries without leaving Cambridge
Head to the Tech Square Beer Garden by Area Four on select Saturdays this fall.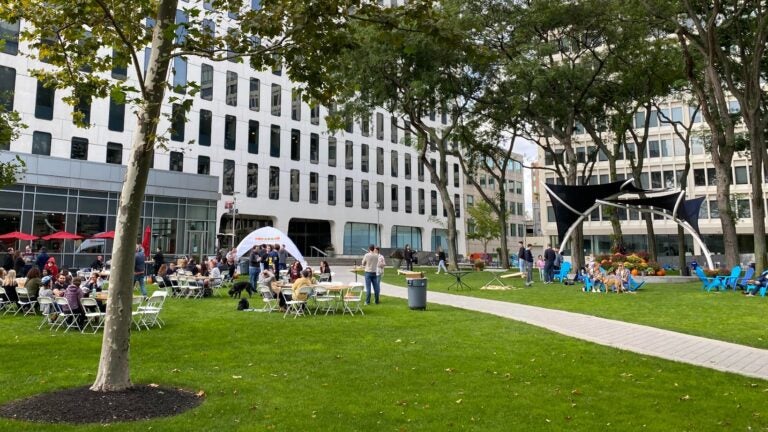 Perks like seeing the fall foliage along the mountains or the seacoast make brewery touring one of our favorite autumn activities. But if the price of gas or other reasons have you staying around the city this fall, peep the lineup for the Tech Square Beer Garden so you don't miss out on tasting the coolest beers in New England.
The outdoor series from Area Four brings Foam Brewers, Bissell Brothers, Schilling Beer Co., and more to Cambridge on select Saturdays this summer and fall:
The Tech Square Beer Garden takes over the grassy courtyard adjacent to Area Four with lawn games and music. Each brewery will bring a selection of craft beer on draft and in cans for enjoying on-site. Match must-try beers with Area Four pizza, garlic knots, and more from the menu; QR codes at picnic tables and high-tops allow ordering directly to your table.
Family-friendly and also welcoming to dogs, the Tech Square Beer Garden will cancel in the event of rain. Watch Area Four's Instagram for updates.
Need weekend plans?
The best events in the city, delivered to your inbox