Concerts
14 must-see concerts at Boston's smaller live music venues during spring 2023
Greater Boston's intimate stages will be hosting rising acts, young stars, established veterans, and certified legends between March and May.
Enjoy your live music in more intimate settings? Here are 14 acts worth seeing at Greater Boston's smaller venues, organized by genre. (Sites include Paradise Rock Club, Royale, Big Night Live, The Sinclair, Brighton Music Hall, and The Cabot in Beverly; check out our guide to larger venues here.) Please note, some of these shows only have verified resale tickets available.
Best rock/alternative/indie concerts: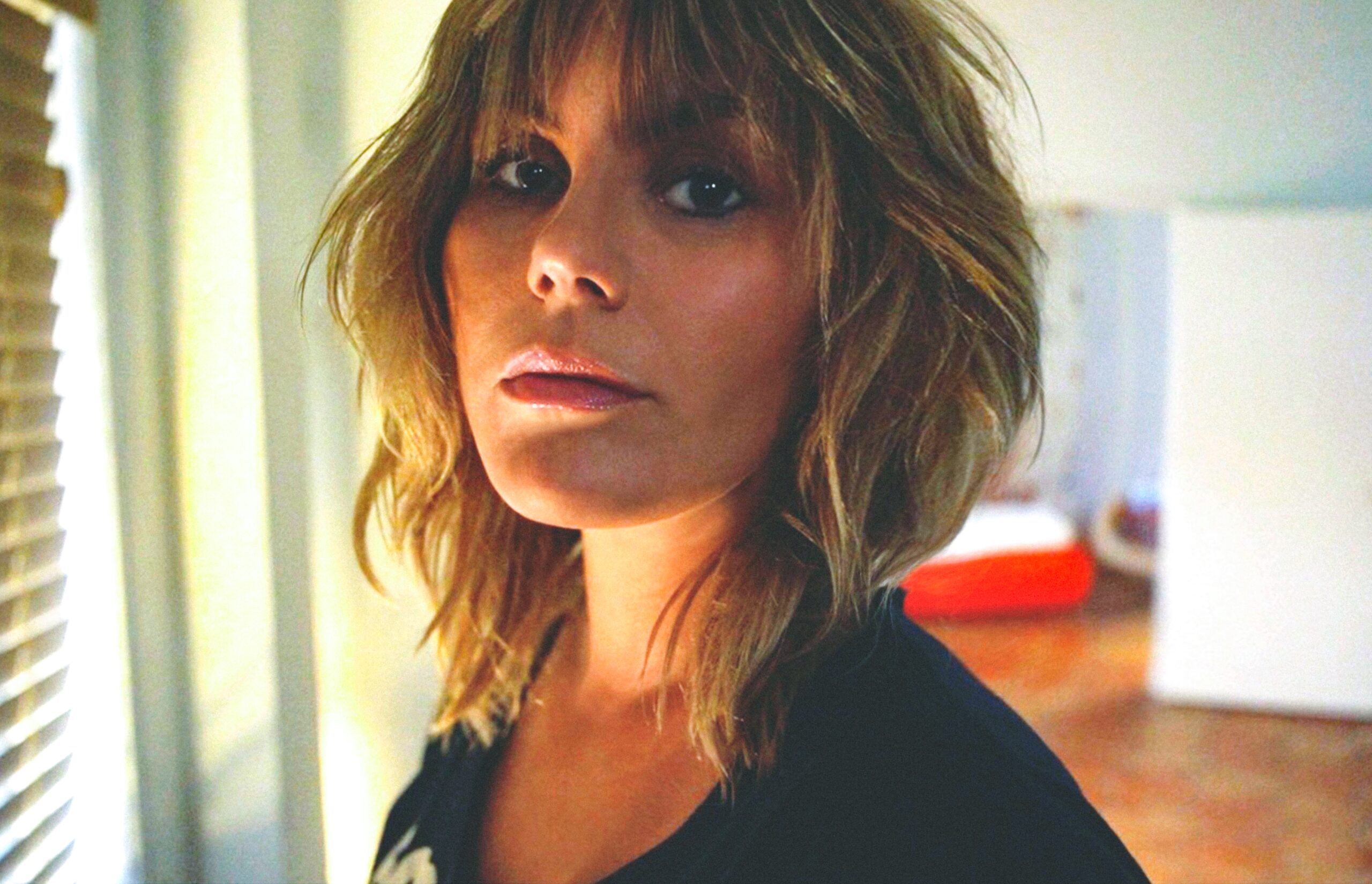 Born in Waitsfield, Vermont, Grace Potter's two-decade career includes four studio albums with The Nocturnals and an equal number of solo records. Fans of Netflix's "Grace and Frankie" know Potter – or at least her voice – from her version of "Stuck in the Middle with You," which served as the opening theme of the show's seven-season run. She has also collaborated on a Grammy-nominated song with country superstar Kenny Chesney and participated in a Guinness World Records-breaking effort by indie rockers The Flaming Lips. This year will hopefully witness the return of Great Point North, a two-day musical festival in Burlington, Vermont, that Potter cofounded in 2011. Thursday, March 9 and Saturday, March 18, doors at 7 p.m., The Cabot, 286 Cabot St., Beverly, $49.50-$69.50
The Feelies were one of the greatest American bands of the '80s for a simple reason: The four albums that they recorded between 1980 and 1991 contained some of the best and most inspired indie rock created by anyone during that 12-year span. R.E.M.'s Peter Buck was impressed enough by their 1980 debut, "Crazy Rhythms," to coproduce its 1986 follow-up, "The Good Earth." Prolificacy has never been the band's calling card, but their reuniting in 2008 for touring purposes has resulted in two further additions — 2013's "Here Before" and 2017's "In Between" — to the band's relatively slight but irreproachable catalog. (Here is the interview that I did in 2016 with founders Glenn Mercer and Bill Million.) Friday, April 21, doors at 7 p.m., The Sinclair, 52 Church St., Cambridge, $20/$23 at the door
Singer, songwriter, and multi-instrumentalist Eric Johnson released four albums on Sup Pop under the Fruit Bats moniker between 2003 and 2011. For five of those years, he was a touring member of labelmates The Shins. Since 2019, he has been on the roster of Merge Records, which will release "A River Running to Your Heart" — the third Fruit Bats album on the label — on April 14. Highlights such as "Rushin' River Valley" and "We Used to Live Here" fully demonstrate Johnson's knack for poignant folk and country-flavored indie pop. Friday, April 21, doors at 6 p.m., Royale, 279 Tremont St., Boston, $29.50/$35 at the door
A certain worldwide public health scare forced the Hoodoo Gurus to cancel their much-anticipated U.S. tour in both 2020 and 2021. The 2020 trek was to be the Australian garage rockers/power poppers' first stateside visit since the one in support of 2010's "Purity of Essence," and the rescheduled dates would have been in support of their first LP since that one, 2022's "Chariot of the Gods." Thankfully, the 2023 shows have yet to be scratched, so American fans can presumably look forward to live renditions of songs that date back to as early as 1982. Saturday, May 6, doors at 7 p.m., Royale, 279 Tremont St., Boston, $29/$34 at the door
In 2000, Canada's The New Pornographers became instant favorites of critics and the select few who heard their debut album, "Mass Romantic." Seven subsequent collections of idiosyncratic indie pop with a retro-contemporary tension solidified their critical status and grew their fan base significantly. Although A.C. Newman has always been the band's main songwriter and lead singer, the band has forever boasted two not-at-all secret weapons: revered solo artist Neko Case and Destroyer bandleader Dan Bejar. Although Bejar is not currently an active member, he co-wrote "Really Really Light," the lead single from the band's 2023 album, "Continue as a Guest." With Wild Pink, Monday, May 15, doors at 7 p.m., Royale, 279 Tremont St., Boston, $35/$40 at the door
Best pop concert:
Jessie Murph is an 18-year-old singer-songwriter who was born in Nashville and raised in Huntsville and Athens, Alabama. Her online performances of originals and covers attracted the attention of Columbia Records, to which she signed in 2021. This February saw the release of her 11-track debut, "drowning," which features all six of the songs from her 2022 EP, "If I Died Last Night," including "Sobriety," "When I'm Not Around," "Always Been You," and "Pray." Fully understanding the power of social media, Murph currently boasts 676,000 followers on Instagram and 8.6 million on TikTok. Saturday, March 4, doors at 7 p.m., Paradise Rock Club, 967 Commonwealth Ave., Boston, $16
Best soul/R&B concerts:
Singer, songwriter, and producer Eric Bellinger's countless credits including having co-written songs sung by Usher, Ashanti, Chris Brown, Brandy, Justin Bieber, and many others. He has also recorded numerous albums and EPs under his own name since 2013. Bellinger's work has put him in contention for four Grammys, including one for his 2021 solo effort, "New Light" — which was among the nominees for Best Progressive R&B Album at the 2022 ceremony —and the one that he took home in 2012 for his contributions to Chris Brown's Best R&B Album winner, "F.A.M.E." The follow-up to "New Light," "1(800)HIT-EAZY: Line 2," dropped on Feb. 10. With Nick LaVelle and Asia Pearson, Thursday, March 9, doors at 7 p.m., Brighton Music Hall,158 Brighton Ave, Allston, $20
A 2019 BBC article that links to an apparently now-edited website reads, "According to their official biog, [Emotional Oranges] met a couple of years ago 'when Adele's vocal coach and Drake's engineer met at a bar mitzvah.'" While this might say much about each individual's musical bona fides, it does not make their names obvious to anyone who doesn't know who had those jobs at the time. The two members (one male, one female) identify themselves as simply A and V and — like The Residents, Daft Punk, and DeadMau5 — mask their face in photos and when performing live. Saturday, March 11, doors at 6 p.m., Royale, 279 Tremont St., Boston, $28/$30 at the door
A Waterloo, Iowa native who now resides in Boston, Chris Walton released his debut EP, "Fade," in February 2021. Allston Pudding's Andrew Bourque noted the influence of Sade, John Mayer, Lauryn Hill, Pink Floyd, and Jimi Hendrix, Sound of Boston's Eli Quastler admired the "complex jazz-influenced harmonies" of the title track, and GBH's Lea Tatoris described the EP as a "three-part, genre-bending love story." Praise for the Berklee graduate continued in January with the appearance of the LP "Ruminating Thoughts," for which Mitch Mosk used the words "intimate, heartrending, and achingly soulful" in his Atwood Magazine write-up. With Miranda Rae, Notebook P, and Lilah!, Wednesday, March 15, doors at 6:30 p.m., Brighton Music Hall,158 Brighton Ave, Allston, $15
Dionne Warwick was one of the biggest and most consistent hitmakers of the 20th century, second — according to this source — only to Aretha Franklin among the female artists with the most chart entries. Although it has been several decades since she last visited the Billboard Hot 100, Warwick maintains a high profile in the 2020s as the "Queen of Twitter," a guest on "The Masked Singer," and the subject of the documentary "Don't Make Me Over," in which Snoop Dogg describes himself, Suge Knight, and others as having been "out-gangstered" by the R&B legend. Expect a no-doubt heartfelt tribute to her longtime collaborator, the late Burt Bacharach, when she takes the Cabot stage. Thursday, April 6, doors at 7 p.m., The Cabot, 286 Cabot St., Beverly, $59.50-$79.50
Best rap/hip hop concert:
Born Markeyvius LaShun Cathey, Key Glock is a protege of fellow South Memphis rapper Young Dolph. Their two collaborative efforts, 2019's "Dum and Dummer" and 2021's "Dum and Dummer 2," both reached the Billboard top 10. Sadly, Key Glock was celebrating the Nov. 5, 2021 release of his second studio album, "Yellow Tape 2" (which had peaked at No. 7), when his mentor was murdered on Nov. 17 of that year. The 25-year-old's most recent offering is last November's five-track EP "PRE5L," and his 2023 tour is cleverly called "Glockoma." With TiaCorine, Kenny Muney, and Jay Fizzle, Sunday, March 19, doors at 7 p.m., Big Night Live, 110 Causeway St., Boston, $39.50
Best country concerts:
Morgan Wade's hometown of Floyd, Virginia, is tiny, but the aspiring musician didn't have to travel far to find her big break. When she performed at the 2018 FloydFest, the guitar tech for contemporary country music titan Jason Isbell requested a copy of Wade's independently released 2018 CD, "Puppets with My Heart." He then passed it along to Sadler Vaden, the guitarist in Isbell's backing band, The 400 Unit, who was impressed with Wade's singing and songwriting chops. His support and that of prolific producer Paul Ebersold led to the recording of her 2021 album "Reckless," of which Arista Nashville released a deluxe edition last year. With Kaitlin Butts, Thursday, March 2, doors at 7:30 p.m., Royale, 279 Tremont St., Boston
Ingrid Andress's vocal talents won her a scholarship to the Berklee College of Music, from which she graduated in 2013 with a degree in songwriting and performance. Her subsequent move to Nashville led to her co-writing songs for, among others, Charli XCX. More recently, Andress has received four Grammy nominations in four different categories: Best New Artist, Best Country Album ("Lady Like"), Best Country Song ("More Hearts Than Mine") — all in 2020 — and Best Country Duo/Group Performance for "Wishful Drinking," a duet with fellow multi-time Grammy nominee Sam Hunt from her 2022 album "Good Person." With Carter Faith, Thursday, March 16, doors at 7:30 p.m., The Sinclair, 52 Church St., Cambridge, $25/$27 at the door
Best dance/electronic concert:
Born Alexander Kotz in London, Elderbrook is a multi-instrumentalist who has released numerous singles, several EPs, and two full-length albums — 2020's "Why Do We Shake in the Cold?" and this year's "Little Love" — over the course of the past eight years. The 2017 single "Cola" was a hit across Europe, topped the U.S. Dance Club Songs chart, and was up for the Best Dance Recording honor at the 2018 Grammys. The first selection from "Little Love," "Howl," features fellow London-born electronic musician Tourist. With ford. and EREZ, Thursday, March 23, doors at 8, Royale, 279 Tremont St., Boston, $27.50/$30 at the door
Need weekend plans?
The best events in the city, delivered to your inbox