Concerts
This event has passed. Check out other things to do instead.
15 must-see concerts at Boston's top venues in fall 2023
From Arctic Monkeys to SZA to Willie Nelson, Boston's biggest stages have some heavy hitters coming up.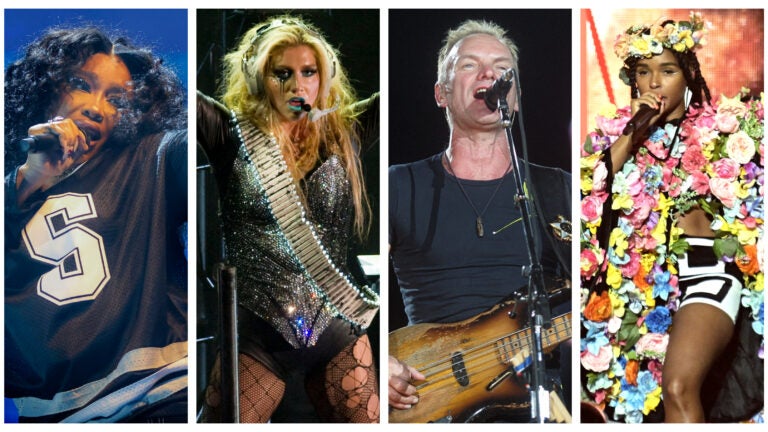 Looking to narrow down your live music choices this fall? Here are 15 concerts worth catching at some of Greater Boston's top venues from September through November, organized by genre. (Sites include TD Garden, Roadrunner, MGM Music Hall at Fenway, House of Blues, Wang Theatre, Berklee Performance Center, Xfinity Center, and City Winery; you can find our guide to smaller venues here. For more big shows, check out our separate Fenway Park and Gillette Stadium rundowns!) Please note, some of these shows may only have verified resale tickets available.
Best rock concerts:
The line-up has changed over the two-plus decades of their existence, but Brit rockers Arctic Monkeys remain one of the most successful indie bands to have gone the mainstream route. Under the creative guidance of singer-songwriter Alex Turner, the contents of their live shows and seven albums — the most recent is last year's "The Car" — seamlessly shift from the danceable "Brick by Brick" and the full-out rocker "Why'd You Only Call Me When You're High?" (with maybe their best lyrics) to the laid-back rhythmic groove of "There'd Better Be a Mirrorball" and the gentle throb — and, of course, high vocals — heard in "Sculptures of Anything Goes." Sunday, Sept. 3, 7:30 p.m., TD Garden, Boston. $39.50-115
It's true that the official UK coin makers The Royal Mint just issued a set of commemorative Police coins, but it's reasonable to think that music fans would rather see and hear former Police frontman Sting in concert than jingle change in their pockets. His "My Songs" tour presents the 71-year-old (yikes!) singer-bassist-guitarist, accompanied by his five-piece band, in a wide-ranging show featuring hits from his Police days as well as his solo career. The set lists on the European leg had him doing the well-known ("Message in a Bottle," "Every Breath You Take," "Roxanne") along with lesser-heard gems ("So Lonely," "Heavy Cloud No Rain"). Of course, with an artist this prolific, there could be different songs every night. Thursday, Sept. 7, 8 p.m., MGM Music Hall, 2 Lansdowne St., Boston. $75 and up.
Where has this poppy-punky-alt rock Andover-based band been for the past decade? They had some early indie success with their self-titled first album, then kicked up into the majors when they signed with Columbia for two more — the quartet's last one, "Crazy World LP," was in 2012. By that point, they already had a hit duet — "Two Is Better Than One" — with Taylor Swift, and had taken a turn into country-pop. And then, with some scattered concert dates here and there, they lapsed into a sort of 10-year hiatus. But a couple of months ago, the big and bouncy and very percussive new song "Blood and Sugar" saw the light of day, and a new album — though still without a release date — is due in the fall. Tuesday, Oct. 26, 7 p.m. MGM Music Hall, 2 Lansdowne St., Boston. $36-96.
Close to 40 years ago, after various European bands had already turned a spotlight onto the sounds of synthesizers, the British electronic popsters Depeche Mode — formerly known as Composition of Sound — broke into the market with the hit 1981 album "Speak and Spell." In ensuing years, the band's material became tighter but also picked up an ominous mood, resulting in growing sales — 1990's "Violator" went triple platinum — a format change from quartet to trio, and some time off for a few years. When they did return to the world stage, it was with a bang, some hit albums and, in 2020, induction into the Rock and Roll Hall of Fame. Alas, in 2022, founding member Andy Fletcher died, leaving Dave Gahan and Martin Gore to continue as a duo, turning out the newest album, the rather gentle "Memento Mori," earlier this year. Tuesday, Oct. 31, 7:30 p.m., TD Garden, Boston. $79-215.
Who says you need new product in order to go out on tour? Certainly not Liz Phair. Her upcoming, cross-country, appropriately titled Guyville Tour is in celebration of her well-reviewed 18-song debut album "Exile in Guyville" turning 30. OK, it wasn't exactly a smash back in 1993, but it did generate the hit singles "Never Said" and "Stratford-on-Guy." The singer-songwriter-pianist will be doing both of those, along with all of the other 16 tracks. And after that whole album, she plans to offer up a few tunes from throughout her career. But with "Guyville" taking center stage, fans will be able to enjoy that album's comparisons to the Rolling Stones' "Exile on Main Street" and, if it's to their liking, get into Phair's renowned enjoyment of making sure her lyrics are full of casual cursing — in a fun way. Tuesday, Nov. 21, 8 p.m., Roadrunner, 89 Guest St., Boston. $45-145.
Best pop concerts:
Long before John Clayton Mayer's father gave him a guitar for his 13th birthday, the Connecticut youngster had a go at music on the clarinet. Now, 30-something years later, it's likely that his fans are happy about him putting that instrument down. Along with becoming a fine singer and songwriter, Mayer is also an accomplished guitarist, be it electric or acoustic. But when he hits town on his current tour, he won't be strapping on one of his trademark Stratocasters. Nor will there be a band behind him. This time it's a solo acoustic tour, kind of harkening back to the release of his first album, 2001's acoustic "Room for Squares." As Mayerites know, he's regularly changed his sound and style over the years, sometimes going with the blues, moving into rock and soul and, in the case of his 2021 record, "Sob Rock," touching on a bit of '80s pop. Friday, Oct. 6, 8 p.m., TD Garden, Boston. $89-199.
Pop singer Kesha was a hit right out of the gate, with the release of her 2010 album "Animal" and its party-time song "TiK ToK." Only a couple of years later, with an added rock edge to her sound, she hit again with the album "Warrior." Her hitmaking powers were in full force, on the international stage, next time out with "Rainbow." Along the way, the LA native who grew up in Nashville — where her mom made her living as a songwriter — rubbed creative shoulders with the likes of Iggy Pop and Wayne Coyne, and her newest album — "Gag Order" — was made with superstar producer Rick Rubin. There have been messy health problems and pesky lawsuits getting in the way of her making even more records, but those have pretty much taken a back seat these days, and her stop in Boston in the fall is part of The Gag Order Tour. Wednesday, Nov. 1, 8 p.m., MGM Music Hall, 2 Lansdowne St., Boston. $46-78.
Best country & blues concerts:
Willie Nelson turned 90 a few months ago, but the country music legend is still on the road, and the 2023 edition of his Outlaw Music Festival is bringing him to town along with a bunch of his friends. The fest's name comes from "outlaw music," a phrase that came about when, in the 1970s, Nashville country artists Nelson and Waylon Jennings began seeing success outside of the usual Nashville circles, leading what would eventually be dubbed the outlaw country movement. Nelson had been a thriving songwriter and struggling performer. He would go on to bring that second part up to speed, and become a superstar — as a solo artist, in the group The Highwaymen, paying tribute to Frank Sinatra, covering the Beatles (he did "With a Little Help From My Friends" on last year's "A Beautiful Time") and, of course, staying on the road. Set to join him at this year's Outlaw Music Festival are Bobby Weir and Wolf Bros, The String Cheese Incident, Los Lobos, and Particle Kid. Saturday, Sept. 16, 5 p.m., Xfinity Center, 885 S. Main St., Mansfield. $35-149.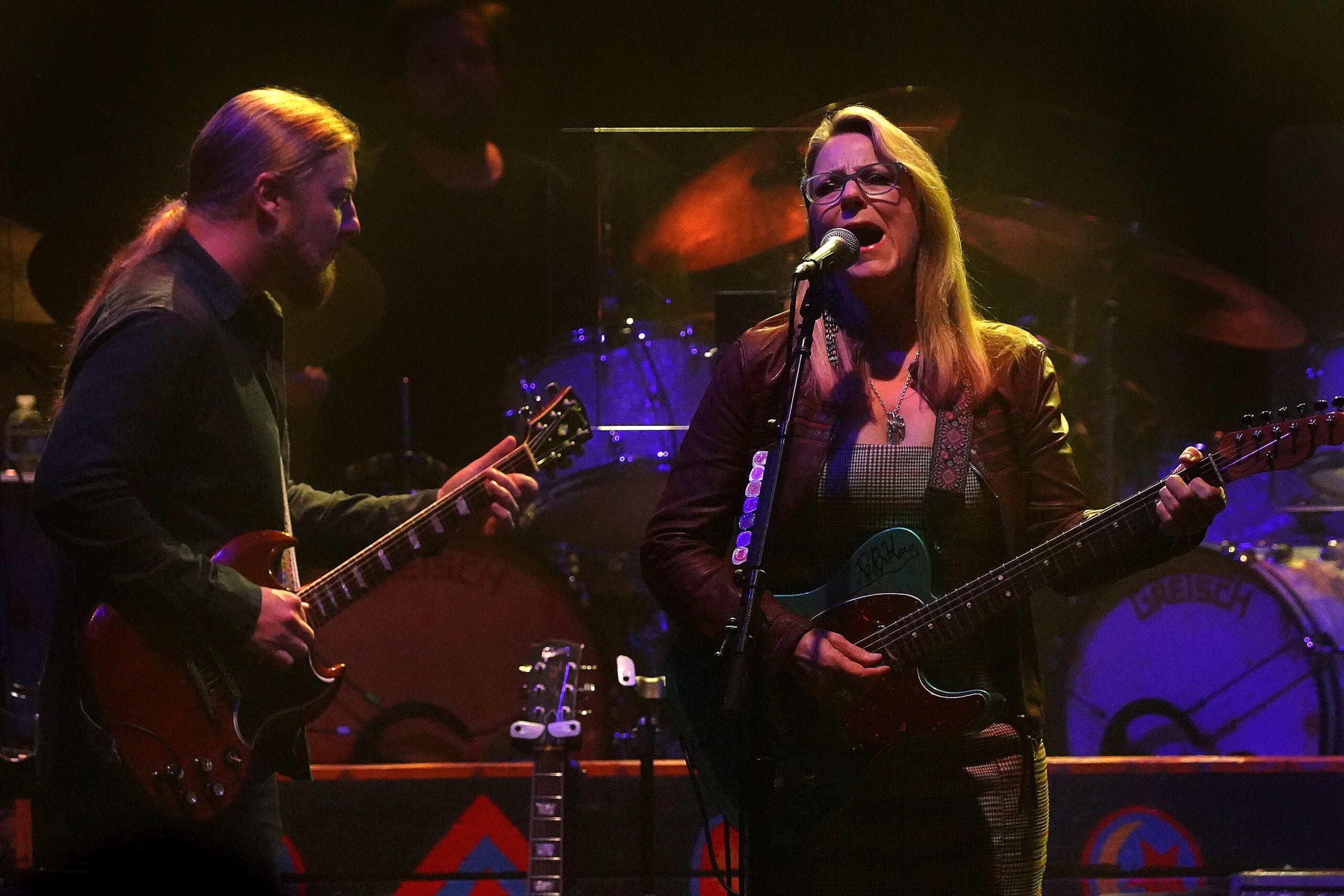 She is the singer-guitarist (and Boston native) Susan Tedeschi. He is the guitarist Derek Trucks. They've known each other for almost a quarter of a century, meeting when they were playing in separate bands. They've been married almost as long. It would take another decade for them to form the Tedeschi Trucks Band, but they've never stopped gaining momentum. Known for loading the stage with lots of musicians (often including unannounced surprise guests), for launching into long jams, and for dipping into an array of styles that reach from blues and rock to jazz and country, the band likes their set lists to be filled with roots standards and original numbers. Their most recent release was last year's massive four-volume set separately titled "I: Crescent," "II: Ascension," "III: The Fall," and "IV: Farewell." Wednesday, Sept. 27, 7:30 p.m., TD Garden, Boston. $35-301.
Lucinda Williams is having a good year, with the release of her memoir "Don't Tell Anybody the Secrets I Told You" and the album "Stories from a Rock n Roll Heart." Positive events like these are much deserved for the country rocker, who has had her share of recent tough times. Afflicted by a stroke in 2020, she's no longer able to play guitar. But nothing has slowed her down as far as her songwriting or her ability to belt out those songs, with a churning band backing her up. A typical Lucinda Williams show these days includes a mix of country, blues, and folk and, as suggested by the title of the new album, touches of straight-ahead rock. Audiences should expect to hear recent numbers, such as the rollicking "Let's Get the Band Back Together" and the wistful "Never Gonna Fade Away," as well as Williams' hits — anything from "Righteously" to "Essence." Saturday, Oct. 21, 8 p.m., Orpheum Theatre, 1 Hamilton Place, Boston. $28-58.
Best jazz concerts:
Jazz vocalist Kurt Elling doesn't play a physical instrument. But he's always referred to his voice as "my instrument." Jazz/hip-hop/fusion musician Charlie Hunter does play a physical instrument: the guitar — a specially designed 8-string model. These two seemingly very different artists first came into each other's orbits in 1995, and have collaborated now and again many times since then. But they got into a serious musical relationship with their Grammy-nominated 2021 album "SuperBlue," a jazz album that regularly ventured into soul territory. Their upcoming sequel — "SuperBlue: The Iridescent Spree" — continues in the same spirit, with an added sheen of pop and funk, some terrific originals, and a groove-infused cover of Joni Mitchell's "Black Crow." I interviewed Elling a few years back, and asked him about the rumor that he modeled his vocal style on the tenor saxophone. He said, "I make a lot of sounds, and I love the way the tenor sounds. And I have patterned myself after my favorite tenor players as much as I've been able to." He paused, then added, "I'm also just trying to play the right notes." Thursday, Sept. 21, 8 p.m., City Winery, 80 Beverly St., Boston. $32-48.
Among the many ways Pat Metheny has played guitar in front of an audience, one of the best is when he does it solo. He's always been a great band leader, but to catch him all alone, showing what he can do with two hands, six strings, and a pick — unless he's going the fingerpicking route — is a magical experience. Before getting his first guitar at age 12, he played French horn and trumpet. The guitar won out. Metheny — who, at 19, was the youngest teacher at Berklee College of Music — has always been classified a jazz artist, but he's been firm about saying that the word "jazz" is more of "an umbrella for all of the stuff I do." His new album "Dream Box" is solo electric guitar; the genre is jazz ballads, and the songs are solo recordings he's made over the years, stuck on a file, and just rediscovered. His upcoming tour will consist of those quiet solo guitar pieces. But, where does the title come from? "Box" is a slang term for a hollow-body electric guitar. Thursday, Sept. 21, 7:30 p.m., The Wilbur, 246 Tremont St., Boston. $59-125.
Here's how veteran reedman Charles Lloyd is dealing with his mid-80s: Last year, he released three trio albums and made the cover of Downbeat. This year — so far — he was named Man of the Year by "Musica Jazz" and received a Lifetime Achievement honor from the Jazz Foundation of America. Having hit 85 this past Ides of March, he's also still out there playing to appreciative audiences, with the tenor sax — he got his first one at 9 — remaining his main instrument. Though initially rooted in mainstream jazz, Lloyd has always had a fondness for stretching and exploring the boundaries of the genre, and was a pioneer in fusing rock with jazz on his trailblazing 1967 album "Forest Flower." For his fall tour, with stops in the U.S. and Europe, he's bringing along some of his regular players: pianist Jason Moran, bassist Reuben Rogers, and drummer Eric Harland. Sunday, Oct. 15, 7 p.m., Berklee Performance Center, 136 Mass. Ave., Boston. $39-95.
Best R&B and soul concerts:
There's something about the cover of Janelle Monáe's new album "The Age of Pleasure" that suggests it's going to head in new directions. The usually elegantly dressed Monáe is unmistakably undressed, wearing only a big smile and swimming between the legs of three other people. Once you hear the music, the differences start to sharpen. While her earlier soul and funk and hip-hop albums focused on themes from a futuristic world and the travails of an android character named Cindi Mayweather, this one is more personal. Some of the sexually frank songs appear to be about people who live in a recognizable, contemporary world. The result is a relatively short (31 minutes) traipse through things that Monáe considers to be hedonistic fun. What should fans be prepared for as far as her live show? In a recent AP interview, she said that though she's not yet sure how her new material will work alongside her older songs, she and her band are "just putting a show together based on what we feel is good. Sometimes you just don't know until you get on stage." Sunday, Sept. 17, 8 p.m., MGM Music Hall, 2 Lansdowne St., Boston. $68-88.
There aren't a lot of marine biology majors who opt for a career as an R&B artist instead. But it turned out to be the right choice for Solána Imani Rowe — a.k.a. SZA — whose 2017 debut album "CTRL" reached triple platinum status. The numbers on her follow-up, last year's "SOS," aren't tallied yet, but it spent two months at the top of the Billboard 200 chart. Throughout the years between the albums, SZA wrote a lot of songs (reportedly hundreds of them); eventually she chose 23, making sure there was plenty of variety. The opening title track is introduced — no surprise — by the familiar Morse Code distress signal, then launches into some classic R&B sounds. But the program soon gets around to everything from rap to pop to quasi-country to some balladeering, and even has a quirky sense of humor bouncing around among the lyrics. There's a pile of material from which SZA will be able to build an appealing live set. One wonders what she might add to it after she recently revealed that she taught herself to play musical bowls. Saturday, Sept. 30, 8 p.m., TD Garden, Boston. $245 and up.
Also of Note: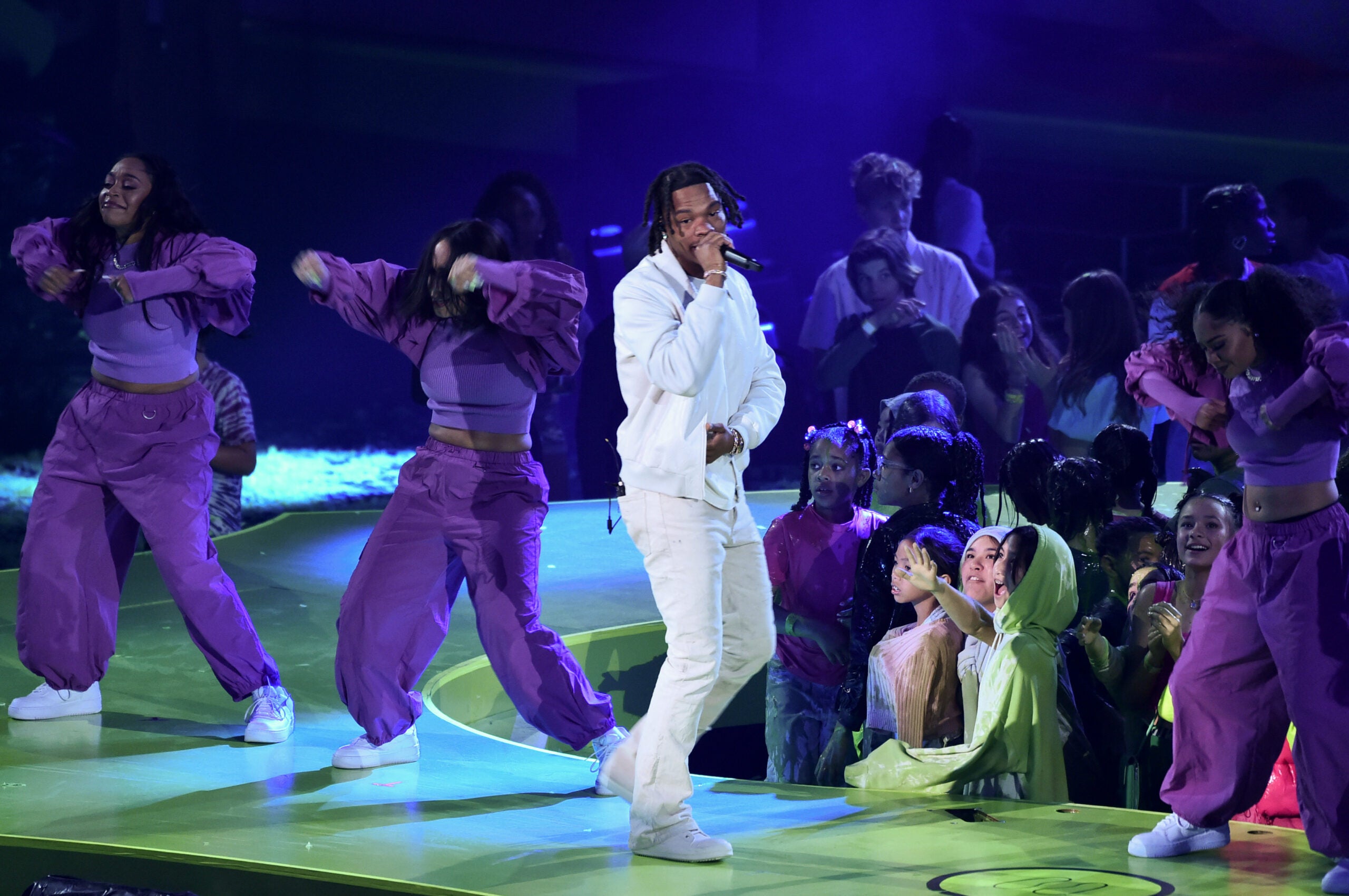 What concerts are you looking forward to during fall 2023?
Need weekend plans?
The best events in the city, delivered to your inbox