Concerts
15 must-see concerts at Boston's top venues in summer 2023
From legends to hot current acts, there's something for everyone at TD Garden, Roadrunner, MGM Music Hall, Xfinity Center and others.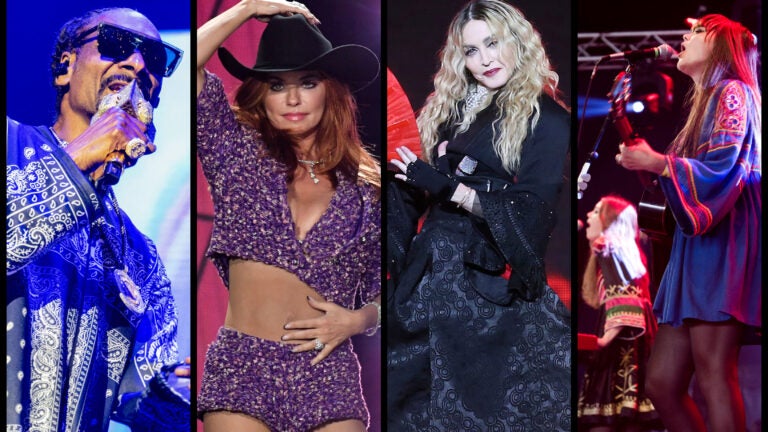 Looking to narrow down your live music choices this summer? Here are 15 concerts worth catching at some of Greater Boston's top venues, organized by genre. (Sites include TD Garden, Roadrunner, MGM Music Hall at Fenway, House of Blues, Wang Theatre, Symphony Hall, Xfinity Center, and City Winery; see our guide to smaller venues here. For more big shows, check out our separate Fenway Park and Gillette Stadium rundowns!) Please note, some of these shows may only have verified resale tickets available.
Best rock concerts: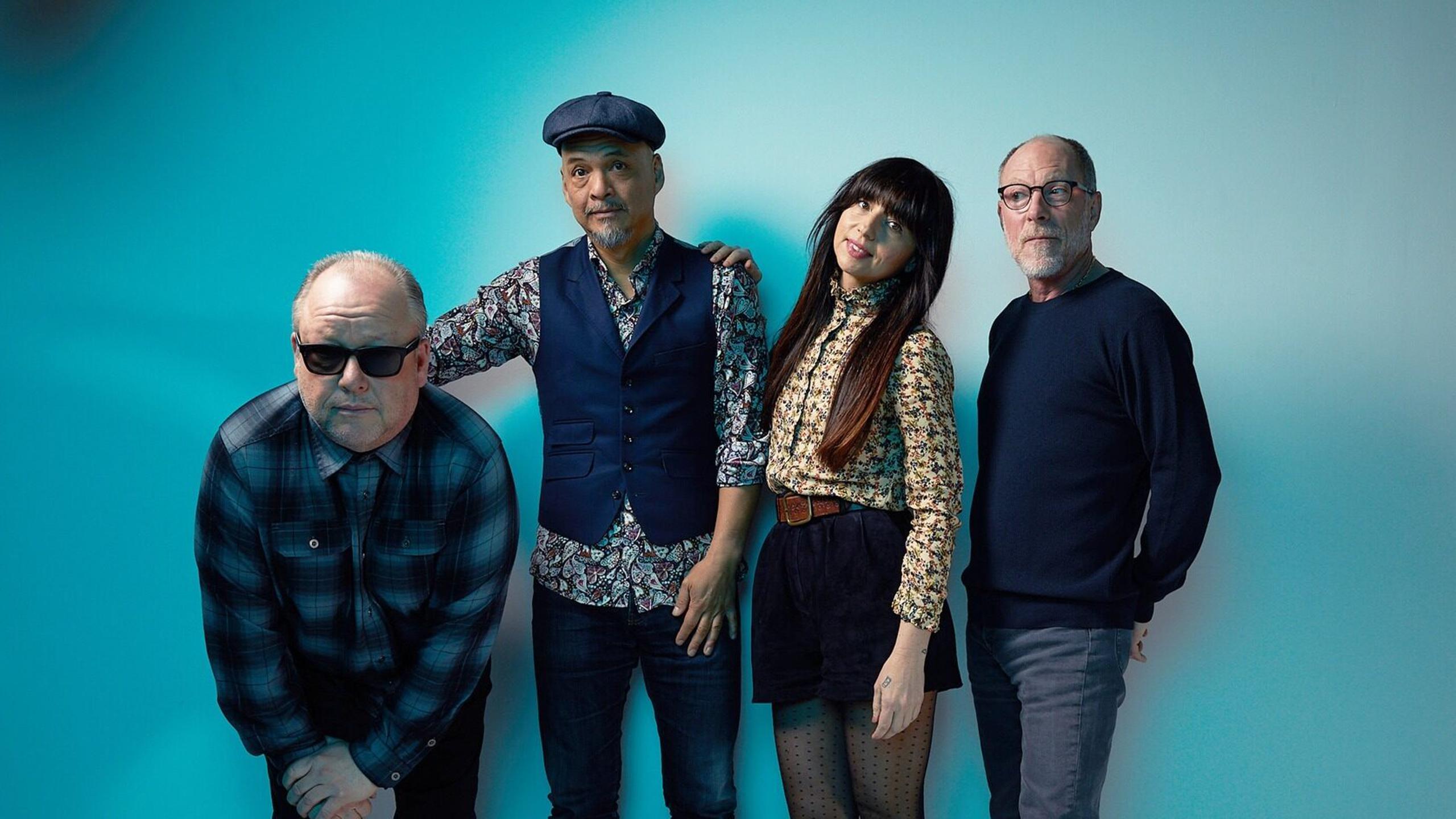 The Boston-based Pixies have made a career out of breaking up and regrouping, watching band members come and go, and changing the direction of their sound. Yet since their formation in 1986, they haven't strayed far from a blend of strong harmonies, raucous guitar solos, and a poppy rock that often jumps back and forth between loud and quiet, while piling on references to punk and surf rock. On top of that have been the enigmatic lyrics by singer-guitarist Black Francis (and more accessible ones by former singer-bassist Kim Deal). The current touring lineup – original members Black Francis and Joey Santiago, along with David Lovering and Paz Lenchantin – is featuring music from their most recent album "Doggerel," which has added tastes of folk and country to the mix. With Franz Ferdinand and Bully. Thursday, June 8, 6:45 p.m., MGM Music Hall at Fenway, 2 Lansdowne St., Boston, $42-$76.50.
The quartet Guster started out as kind of a folkie pop trio called Gus three decades ago at Tufts University but, with lineup changes, expansion into quartet format, and a "ter" tacked on to their name, eventually morphed into a straight-up rock outfit. Steadily selling albums, but not reaching the big time until their third studio release "Lost and Gone Forever" in 1999, they kept recording, and managed to chart a few singles, got into a bit of electronics on their 2019 album "Look Alive," and are now headed into an interesting summer season. In June, they'll collaborate with the Boston Pops over two nights, and in August they'll headline three nights at the On the Ocean Weekend they host most years in Portland, Maine. Tuesday and Wednesday, June 6 and 7, 8 p.m., Symphony Hall, 301 Mass. Ave., Boston, $43-111; Friday, Aug. 11, 7:30 p.m., State Theater, 609 Congress St., Portland, $40; Saturday and Sunday, Aug. 12 and 13, 3:30 p.m., Thompson's Point, 207 Thompson's Point Road, Portland; two-day tickets, $110.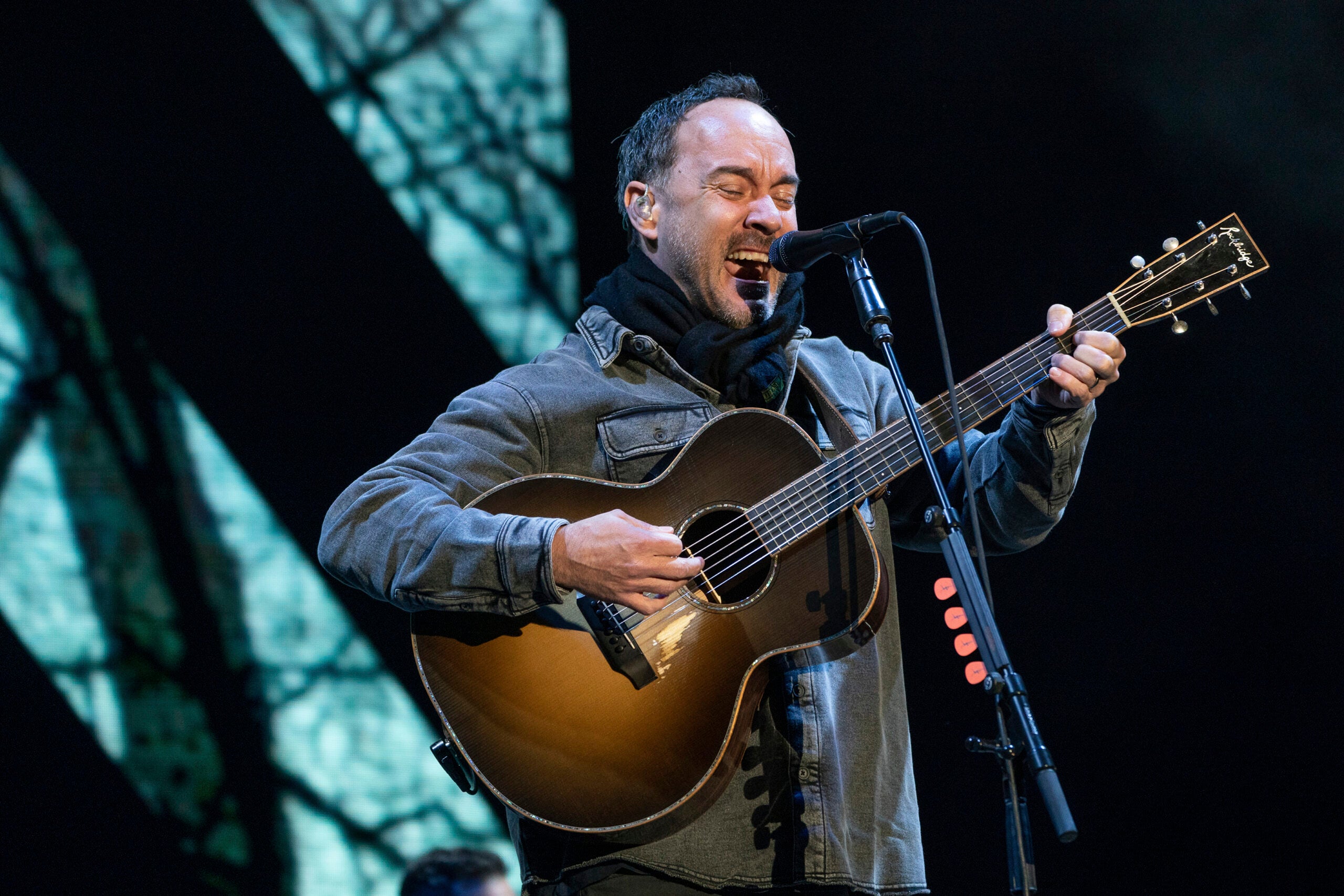 In the world of groups that hit the stage for lengthy jam sessions, the Dave Matthews Band is right up there with what the Grateful Dead were doing in their heyday. But DMB, ever-evolving through changes in the lineup, has been at it for 30 years, and they're not slowing down. Their newest album, "Walk Around the Moon," is scheduled for a mid-May release. After Matthews, a South African singer and guitarist, moved to Virginia in the early '90s, he got together with a bunch of local musicians, started hitting the road – building up a following on college campuses – and never stopped. Signing with RCA and releasing "Under the Table and Dreaming" in 1994, DMB is still with the label, and their records have regularly reached both gold and platinum status over the years. Saturday, June 17, 7:30 p.m., Xfinity Center, 885 S. Main St., Mansfield, $49-$149.
Best pop concerts: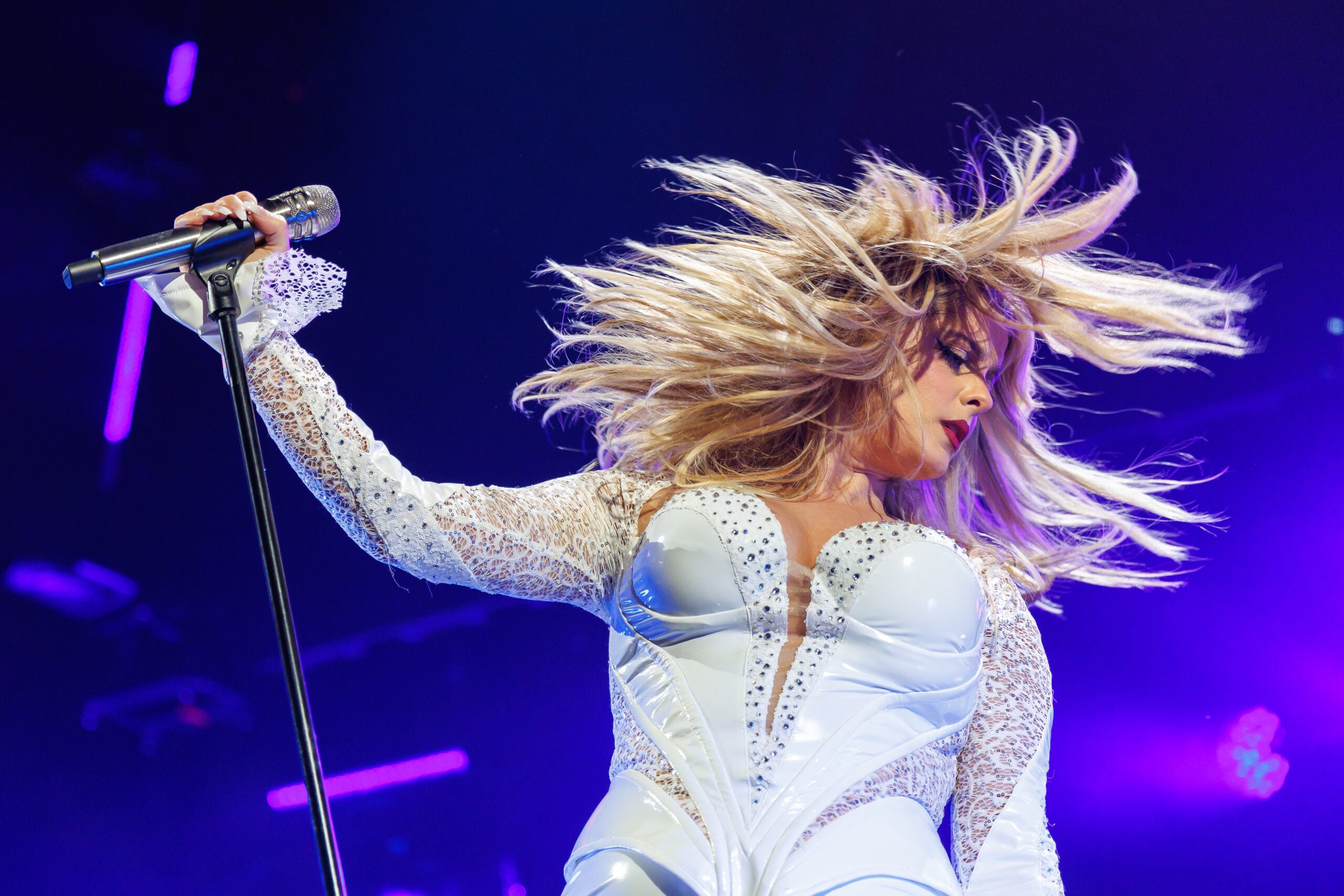 Brooklyn-born pop singer Bebe Rexha began performing in musicals when she was 4, and started making a name for herself, in her teens, as a songwriter – with material ranging from hip-hop to country – before finally hitting her stride as a vocalist. After a stint singing and recording with Black Cards, she went solo, signing with Warner Bros. a decade ago, and focusing on pop sounds with edges of R&B, hip-hop, and a few expletives thrown in. Her newest album is titled "Bebe." The setlists of her current highly energetic shows feature hits including "Meant to Be," "I'm a Mess," and "Call You Mine." With Zolita. Saturday, June 17, 8 p.m., Citizens House of Blues, 15 Lansdowne St., Boston, $39.50-$59.50.
It's been a bit of a dizzying ride for Tori Amos and her fans. While studying classical piano at Peabody Conservatory in Baltimore, she developed a fascination with rock. But a move to the West Coast, ostensibly to become a pop singer, detoured into providing piano accompaniment for herself on ballads. The rock and pop soon followed, and her first album, "Little Earthquakes," garnered a lot of positive attention. That she soon after released an EP with a cover of "Smells Like Teen Spirit" also made an impression. As did, in ensuing years, her synthesizer-infused "Choirgirl," her rocking "American Doll Posse," and her classically informed "Night of Hunters." Her newest, 2021's "Ocean to Ocean," is pop in sound but downbeat in mood. Saturday, July 1, 7:30 p.m., Leader Bank Pavilion, 290 Northern Ave., Boston, $35-$99.
Call her by her real name, Madonna; refer to her the way her hardcore fans do: the Queen of Pop; or just pretend you're a close pal when you bump into her, and say, "Hi, Madge." Whatever the moniker, Madonna Louise Ciccone spent a long time at the top of the popular music world, selling out stadiums in countless countries, racking up somewhere in the neighborhood of 300 million record sales, becoming a gold, silver, and platinum icon. Though her acting career in film ("Swept Away," "Dick Tracy") and theater (a 1988 Broadway production of "Speed the Plow") never quite ignited, her energetic and spectacularly staged live shows, featuring a mash-up of dance music, pop, and costume changes galore, earned phenomenon status. Alas, the Madonna biopic, "Inventing Anna," which was to star "Ozark" actress Julia Garner, has been scrapped for now, reportedly because Madonna wanted to get back out on the road, instead of directing the film. With Bob the Drag Queen. Wednesday and Thursday, Aug. 30 and 31, 8:30 p.m., TD Garden, 100 Legends Way, Boston, $116-$556.
Best soul concert:
As a kid growing up in England, Joscelyn Eve Stoker was enamored by American soul and R&B artists. At 14, she won a BBC singing competition. Soon after, she left school, changed her last name, and hit the ground running, with a career as a powerhouse soul singer in mind. Her first album, "The Soul Sessions," recorded when she was 16, was a smash, as was the follow-up, "Mind, Body, & Soul." Certain critics have pointed out some ups and downs in the quality of her work over the years, but her newest release, the R&B-laced "Never Forget My Love" — a collaboration with composer-producer Dave Stewart — has received some of her best reviews. Tuesday, Aug. 29, 7:30 p.m., House of Blues, 15 Lansdowne St, Boston, $45-$65.50.
Best country concerts:
In the early 2000s, after he changed his mind about becoming a biomedical engineer and decided to write songs instead, Chris Stapleton was best known as the guy who penned tunes for the likes of George Strait, Kenny Chesney, and Darius Rucker. He'd also been singing and playing guitar as a teenager, and in 2006, started a four-year run in the bluegrass band the SteelDrivers. But it was his 2015 debut solo album "Traveller" that really kickstarted his career. Three best-selling albums followed, the most recent being 2020's "Starting Over." And those who looked closely could see Stapleton as an uncredited extra playing a Wildling-turned-White Walker in the "Games of Thrones" episode "The Long Night." With Charley Crockett & The War and Treaty. Friday and Saturday, June 9 and 10, 7 p.m., Xfinity Center, 885 S. Main St., Mansfield, $60-$129.
Canadian singer and guitarist Shania Twain was never what you would call a straight-up country gal. With the release of her self-titled 1993 debut album, her music was often classified as country-pop. And that was fine with Twain, who was adding a sheen of slickness to others' songs while crafting her own compositions with the idea of pleasing both pop and country audiences. She scored with fans and critics on the albums "The Woman in Me" and "Come on Over," which were accompanied by constant touring. But after "Up!" proved to be another hit, she opted for a three-year residency in Las Vegas instead of recording. A 15-year hiatus led to "Now" in 2017, and this year's "Queen of Me," which features more pop than country. With Breland. Sunday, July 9, 7:30 p.m., Xfinity Center, 885 S. Main St., Mansfield, $86-$251.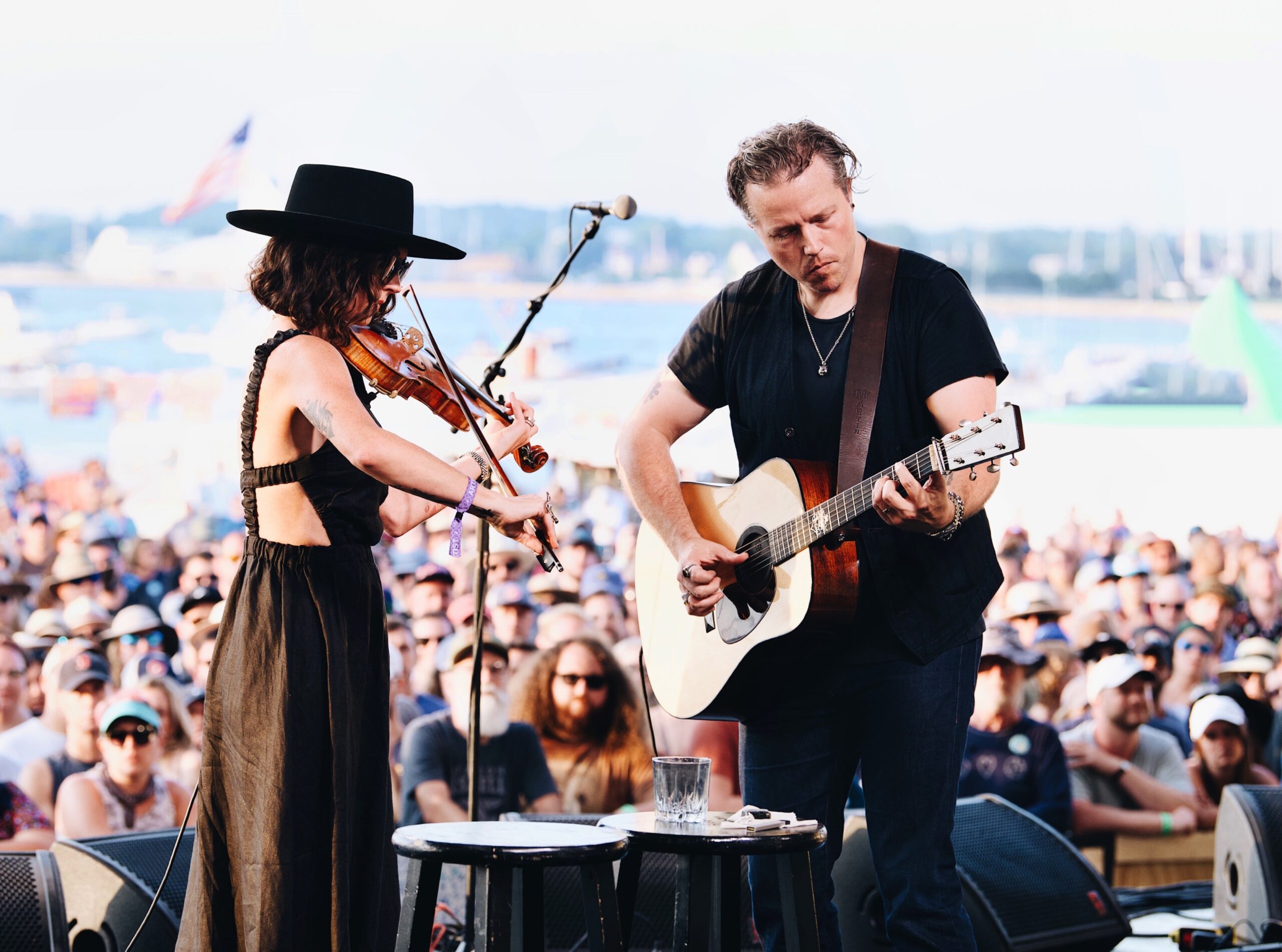 After singer-songwriter-guitarist Jason Isbell joined the already established Drive-By Truckers in 2001, he stayed with them until 2007, the year he went solo and released his album "Sirens of the Ditch." A year later, he put together a new band, the 400 Unit, and 2009 saw the release of "Jason Isbell and the 400 Unit." Though rooted in alt-country sounds, Isbell was always adding to the textures of his music, which fans welcomed, whether the songs were country ballads or crosses between punk and blues. He's also been comfortable writing character-based personal songs as well as having his lyrics focus on social and political issues. His upcoming tour will feature songs from his upcoming album "Weathervanes." With S.G. Goodman. Thursday, July 27, 8 p.m., Roadrunner, 89 Guest St., Boston, $65-$99.
Best jazz/funk concert: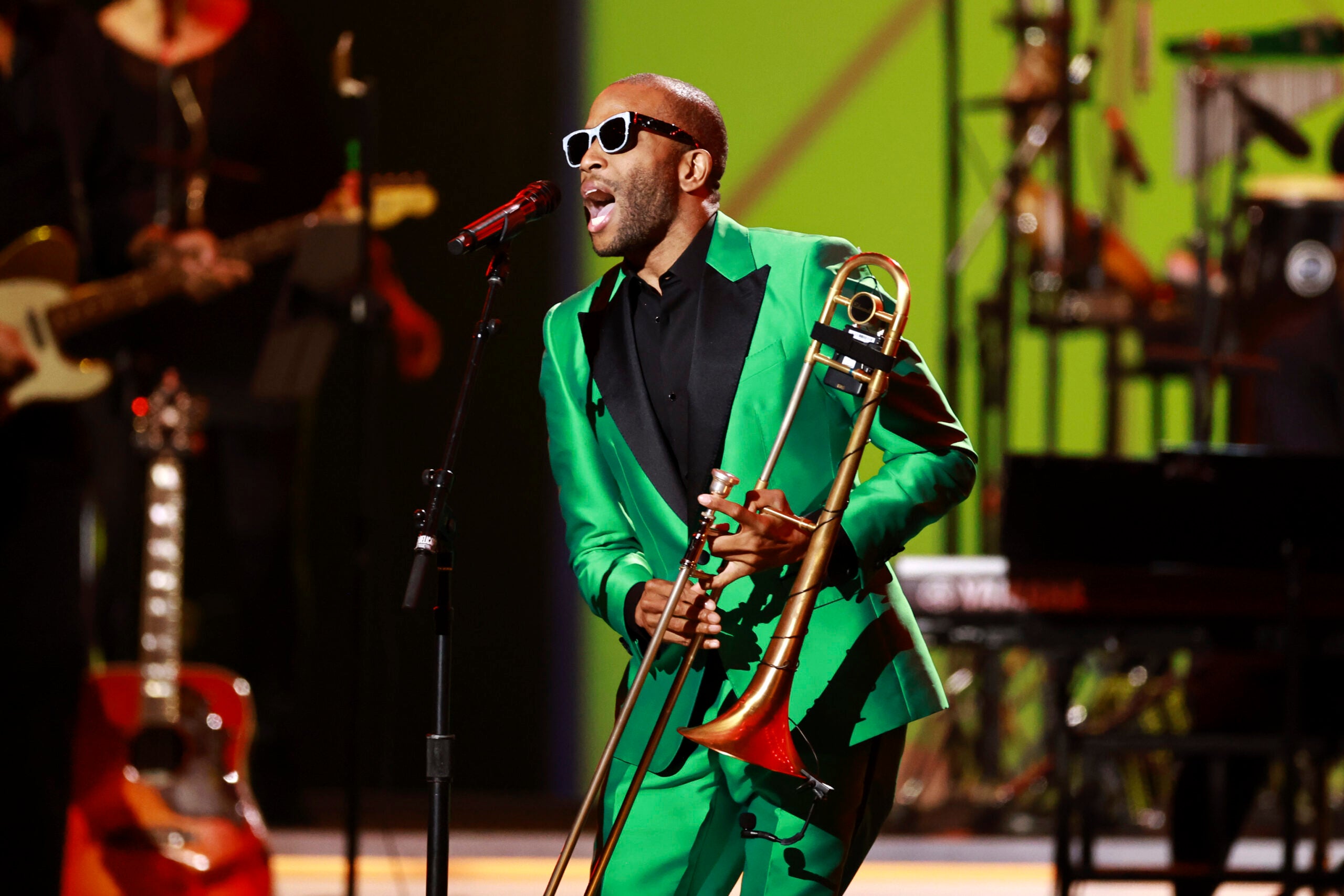 When you sit down at a Trombone Shorty show, you might not be seated very long. The New Orleans brass man and his band fill their sets with music that freewheelingly blends jazz, funk, R&B and, if the occasion calls for it, rock bordering on the edges of psychedelia. Audiences are quite often up on their feet. Shorty is a master at the instrument he's been playing since he was a little kid, but he's also adept at trumpet, keyboards, and drums, and he's even known to break into a vocal or two. In his spare time, he's explored acting (playing himself on the TV show "Tréme"), created the Trombone Shorty Foundation, which donates instruments to schools, and written the children's books "Trombone Shorty" and "The 5 O' Clock Band." Saturday, June 10, 7 p.m., Leader Bank Pavilion, 290 Northern Ave., Boston, $29-$125.
Best singer/songwriter concert:
As part of a 1969 Rolling Stone interview, James Taylor with at the time only the self-titled Apple album to his credit, said, "I'm a musician and a songwriter, not a soothsayer. I don't want to be a superstar." Looks like things didn't work out his way. With a delightfully gentle voice, remarkable prowess on guitar, and a proficiency for writing introspective songs, James Taylor became a force on the acoustic music scene. Before that superstardom, Taylor studied cello, attended Milton Academy, and was in the short-lived group The Original Flying Machine. Career highlights have included selling 10 million copies of his "Greatest Hits" album, acting in the film "Two-Lane Blacktop," performing at Barack Obama's second inauguration, and being awarded Billboard Magazine's Century Award. His most recent album, "American Standard," is a celebration of the Great American Songbook. Thursday and Friday, Aug. 31 and Sept. 1, 8 p.m., MGM Music Hall at Fenway, 2 Lansdowne St., Boston, $46.50-$196.50.
Best indie folk concert:
Sometimes you feel like a band, sometimes you don't. Fans of Swedish sisters Klara and Johanna Söderberg – a.k.a. First Aid Kit – know that although they started out as a duo, they now usually travel with a four-piece band. Yet there are segments in the shows where the band sits back, and the siblings take the spotlight. Their harmonies are outstanding, they can play (Klara on acoustic guitar, Johanna on electric bass), and while earlier original compositions were contemplative, their albums, especially last year's "Palomino," have steadily developed a more poppy flavor. And it shouldn't surprise any devotees if, during their show, they sneak in covers of Simon & Garfunkel or Kate Bush. With The Weather Station. Sunday, July 16, 8 p.m., Roadrunner, 89 Guest St., Boston, $45-$59.50.
Best hip-hop concert:
Never mind keeping track of his multiple career paths — it's been hard enough remembering what Snoop Dogg likes to call himself. Born Calvin Cordozar Broadus Jr., he's also gone by Snoop Doggy Dogg, Snoop Lion, and Snoopzilla. Those career paths? Among them, gangsta rapper, record producer, gospel singer, actor (who could forget Captain Mack in "Soul Plane"?), shill for Corona Beer, cannabis entrepreneur, and most recently, pro wrestler (he scored a "people's elbow" on The Miz at this year's WrestleMania). But the world of pop culture will always revere him as a rapper, and that praise is earned in his newest release "B.O.D.R." Now he's getting himself in shape for his "High School Reunion Tour." With Wiz Khalifa and Too Short. Friday, July 28, 6 p.m., Xfinity Center, 885 S. Main St., Mansfield, $35-$249.50.
Best multi-genre concert: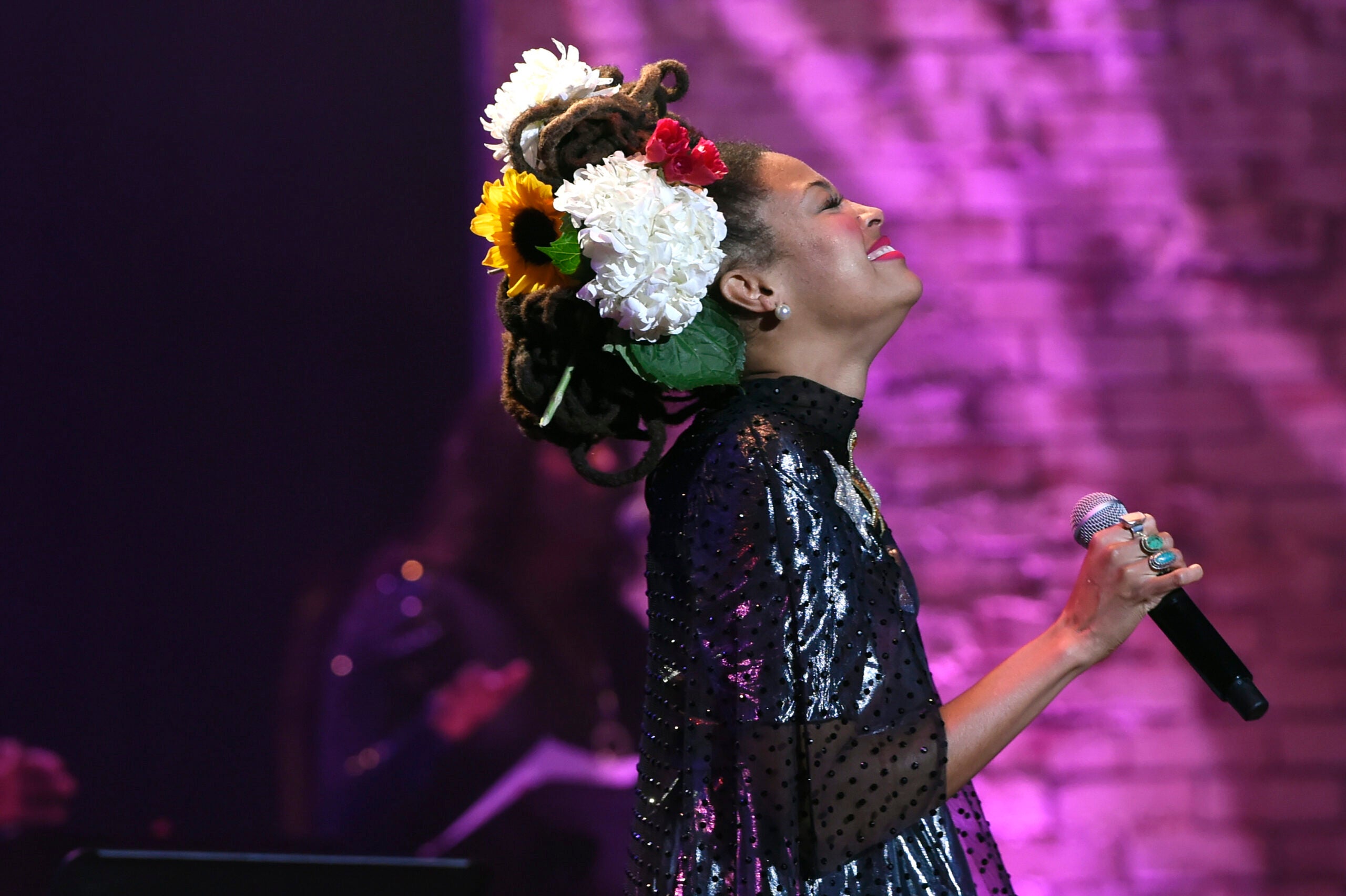 Singer and instrumentalist Valerie June cannot be pegged. Stepping out in front of her six-piece band, she might pluck away at a banjo, strum an acoustic guitar, or plug in and slash away on a Stratocaster. Or she could just step up to the microphone, raise her hands to the sky, and sing out a mellow ballad, a soulful jazz tune, a mid-tempo rocker, or a high-spirited gospel number. Most of her material is her own, but she's been known to fill out her sets with covers from Bob Dylan and Nick Cave. A bonus for a lot of folks is just listening to her talk between songs, showing off her melodious Tennessee accent. Wednesday, June 14, 7:30 p.m., City Winery, 80 Beverly St., Boston, $38-$58.
Also of note:
Need weekend plans?
The best events in the city, delivered to your inbox