Concerts
16 must-see concerts at Boston's smaller live music venues during summer 2023
Get intimate with new voices and longtime legends at Royale, Sinclair, the Paradise, the Cabot, and more.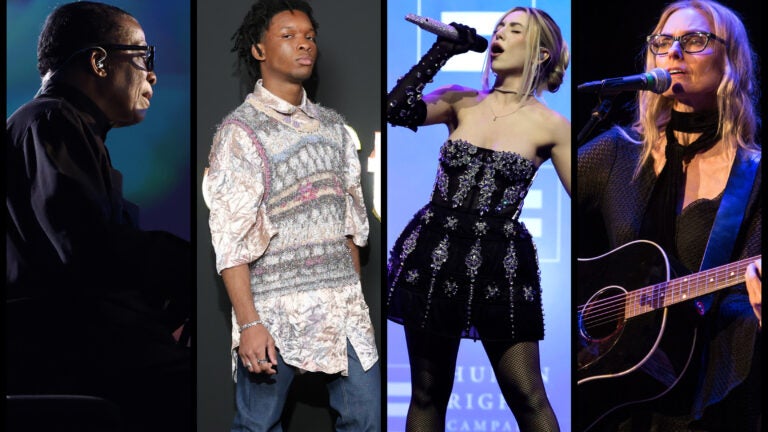 Enjoy your live concerts in more intimate settings? Here are 16 acts worth seeing at Greater Boston's smaller venues, organized by genre. (Sites include Paradise Rock Club, Royale, Big Night Live, The Sinclair in Cambridge, Crystal Ballroom in Somerville, Brighton Music Hall, Chevalier Theatre in Medford, Lynn Auditorium, and The Cabot in Beverly; check out our guide to larger venues here.) Please note, some of these shows only have verified resale tickets available.
Best rock/alternative/indie concerts
This singer, songwriter, and multi-instrumentalist has said of herself, "I'm just some random from Melbourne." With all due respect to the five million residents of Australia's most populous city, however, I doubt that any given one has recorded a record that is as great as the just-released "The Answer Is Always Yes." Lahey's latest offering includes 10 tracks of buzzy, guitar-based, thoughtful, and mostly uptempo indie rock with measured doses of power pop. Lahey herself describes it as "a collection of songs that embrace the absurdities of life and existing on the fringe." With Liza Anne, Tuesday, June 6, doors at 7 p.m, Crystal Ballroom, 55 Davis Square, Somerville, $18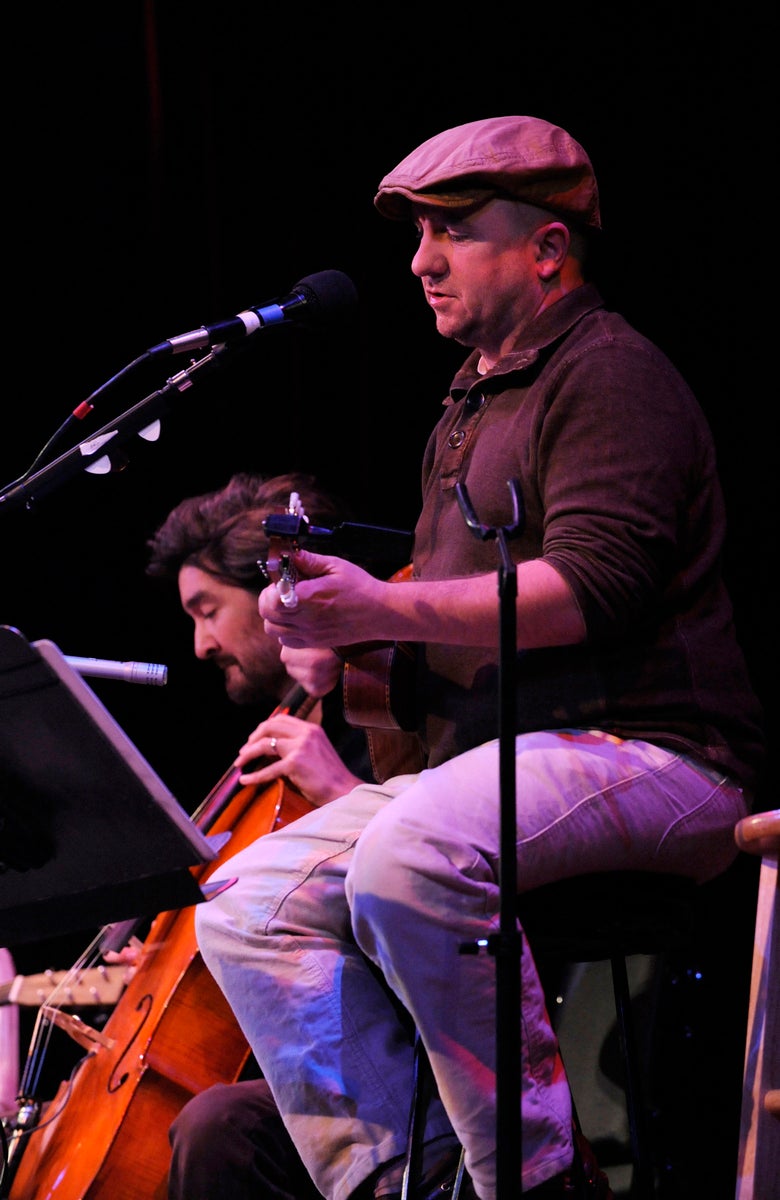 The Magnetic Fields was cofounded in Boston 24 years ago by Stephin Merritt and Claudia Gonson (sister of ONCE Somerville and Cuisine en Locale proprietor JJ Gonson). The cofounders and bandmates Sam Davol (cello), John Woo (banjo, guitar) and Shirley Simms (vocals) could easily fill a setlist by choosing only from "69 Love Songs" (1999), 2017's "50 Song Memoir," and their most recent album, "Quickies," whose 28 tracks range in length from 0:17 to 2:35. That, however, would neglect their nine other albums and exclude too many favorites. Thus, fans can probably count on hearing songs released anytime between 1991 and 2020 at the band's Cambridge show. With Jake Xerses Fussell, Wednesday, June 14, doors at 7:30 p.m., The Sinclair, 52 Church St.,
Cambridge, $50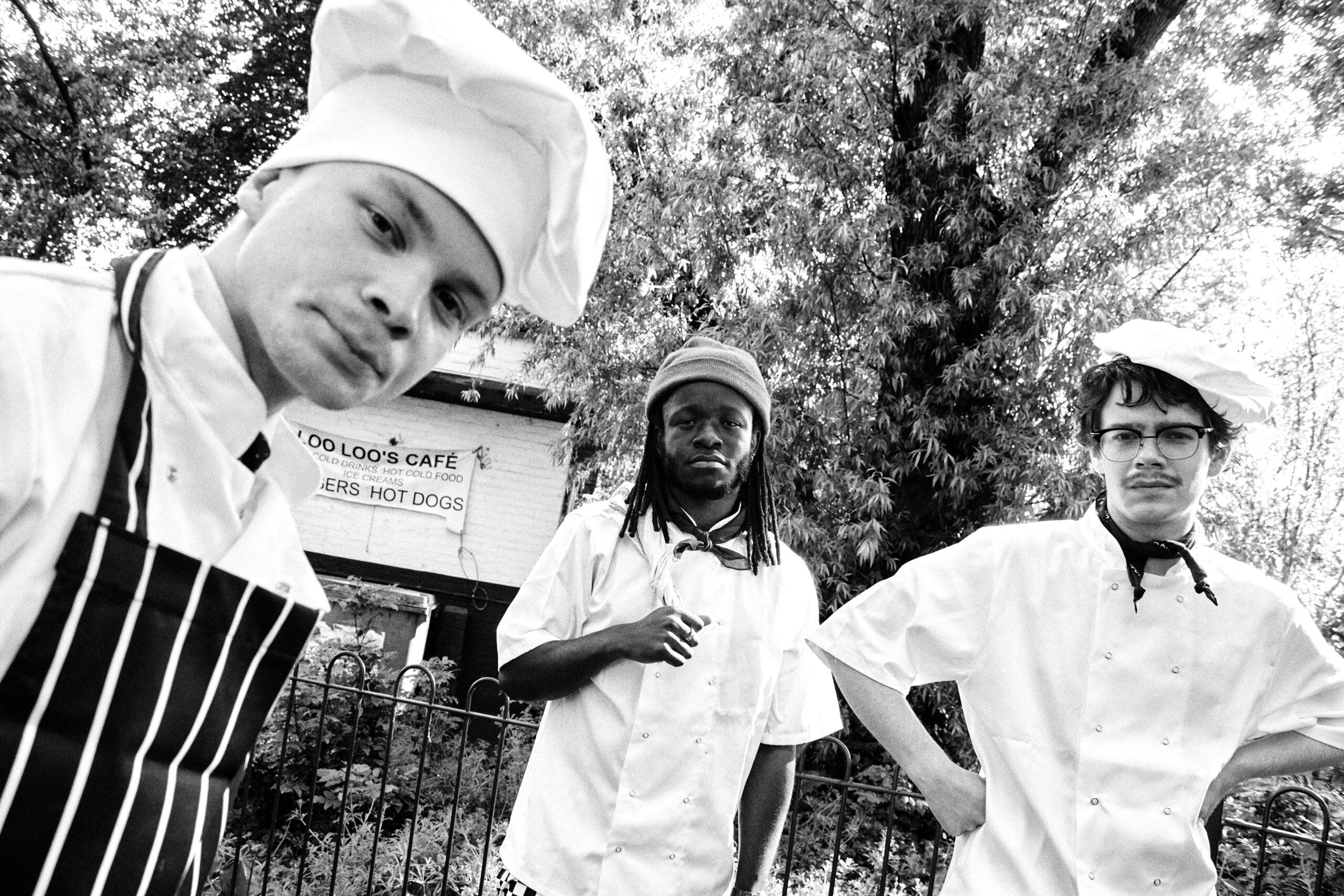 When I first heard the first track from black midi's second album, 2021's "Cavalcade," it took me between one and two seconds to think of "21st Century Schizoid Man," the opening track from King Crimson's 1969 debut. You can imagine my feeling of validation when their 2022 EP "Cavalcovers" included a cover of that progressive rock masterpiece, along with the band's versions of songs by Captain Beefheart and (wait for it) Taylor Swift. Last year's "Hellfire" was a continuation of black midi's prog rock and jazz fusion tendencies (the latter of which drew an interesting assessment from one reviewer), but was a more compact installment thereof. Saturday, July 8, doors at 6 p.m., Royale, 279 Tremont St., Boston, $35
As aware of Aimee Mann as I have been throughout her career ("Voices Carry" still transports me back to 1985 whenever I hear it), I have not always followed her as closely as I should have. So I say as a non-expert that if her 2021 record "Queens of the Summer Hotel" is not one of her very best, then I have some catching up to do. Given its thematic unity and beginning-to-end beauty, I would love to see it performed live in its entirety. But as with The Magnetic Fields, that would leave out too much prime material. Thursday, July 27, doors at 7 p.m., The Cabot, 286 Cabot St., Beverly, tickets start at $49.50
ALSO OF NOTE:
Best jazz concert
From 1963-1968, Herbie Hancock was a member of the second incarnation of the Miles Davis Quintet. Between 1962 and 2010, he released 41 solo albums, including the million-selling, highly influential (but jazz purist-alienating) 1973 album "Head Hunters." In addition to serving as a side musician on recordings by many of the most important jazz artists of the latter half of the 20th century, he has also played on albums by – among others – Stevie Wonder, Joni Mitchell, Carlos Santana, Chaka Khan, Bonnie Raitt, and Flying Lotus (the grandnephew of fellow jazz legend Alice Coltrane). Wednesday, June 21, doors at 7 p.m., The Cabot, 286 Cabot St., Beverly, tickets start at $99.50
ALSO OF NOTE:
Best R&B concert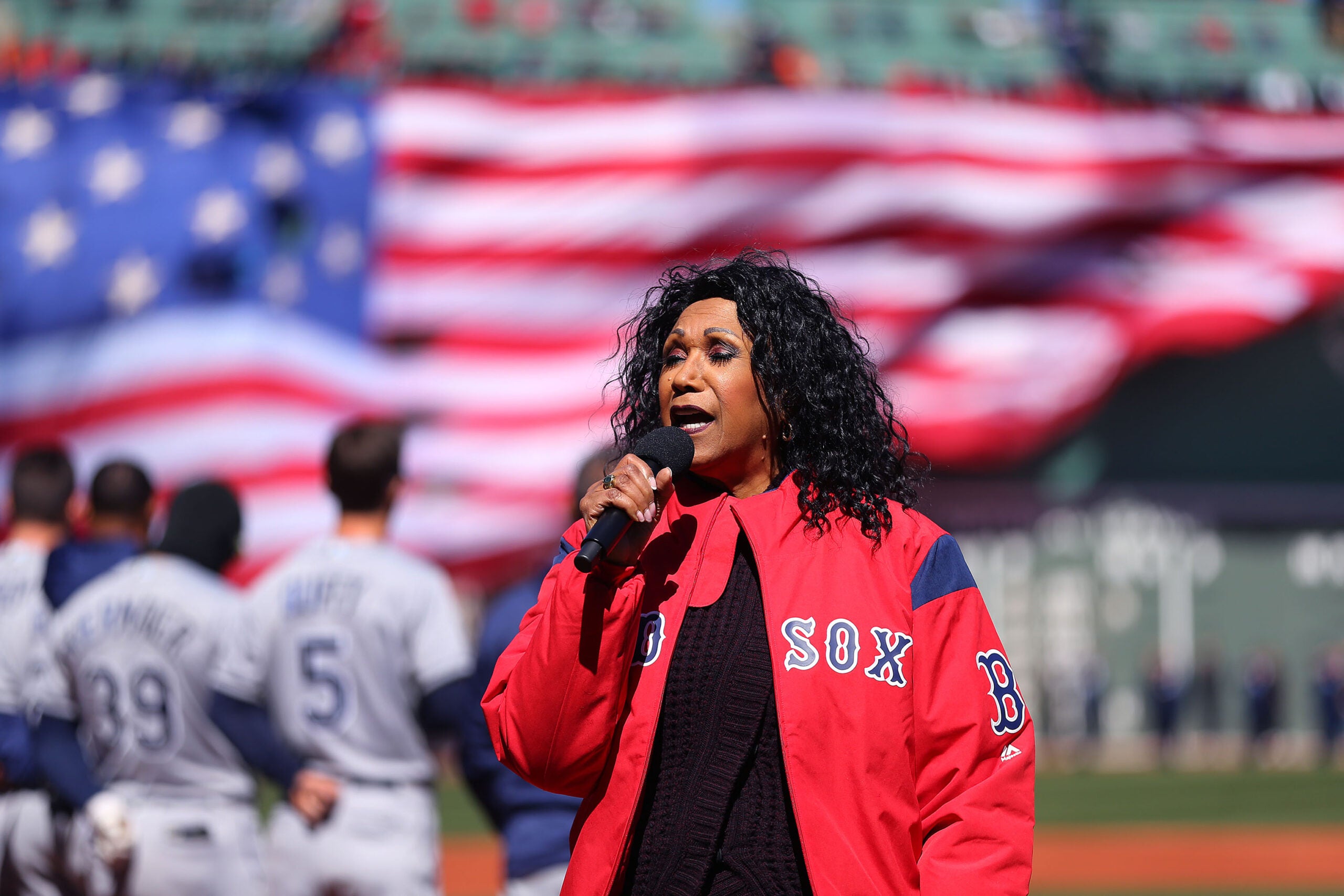 During their 1978-1985 peak, The Pointer Sisters soundtracked the lives of millions – including me – with smash hits such as "Fire" (written by Bruce Springsteen), "He's So Shy," "Slow Hand," "I'm So Excited," "Automatic," "Jump (For My Love)," "Neutron Dance," and "Dare Me." Interestingly, the first of their three Grammy wins and 10 nominations came in 1974 for Best Country Vocal Performance. But despite their massive popularity and widespread recognition, The Pointers Sisters have never even been nominated for the Rock and Roll Hall of Fame. The current lineup — intact since 2011 — includes Ruth Pointer (the last survivor of the four sisters), her daughter Issa, and granddaughter Sadako. Friday, June 9, doors at 7 p.m., Lynn Auditorium, 3 City Hall Square, Lynn, $47-$87
Best rap/hip hop concerts
Sampa Tembo was born in Zambia, raised in Botswana, was later based in Sydney, and currently calls Melbourne home. In her adopted homeland, she has won four Australian Recording Industry (ARIA) Music Awards, two Australian Music Prizes (making her the only artist so frequently recognized), four Music Victoria Awards, and several others. Her 2019 debut, "The Return," accounts for six of these honors, and the singles "OMG" and "Final Form" for one each. Last September saw the release of "As Above, So Below," which counted Joey Bada$$ and Angeliqué Kidjo among its guests. In April, Sampa the Great was named Breakthrough Songwriter of the Year by the Australasian Performing Right Association (APRA). With Haviah Mighty, Wednesday, June 7, doors at 7 p.m., Royale, 279 Tremont St., Boston, $22 ($25 at the door)
In 2021, Washington D.C. native Anees Mokhiber stated, "I only figured I wanted to do music like three years ago." Prior to that, he took a more traditional professional path, graduating from George Mason University and its Antonin Scalia Law School. Of his music, Anees — who is of Lebanese and Palestinian descent — said, "I think I'm genre-less … My music is a lot like hip hop, pop, rock, R&B, soul. There's basically something for everyone." Indicative of his nonspecific appeal is the fact that "Sun and Moon" — from his 2022 debut LP, "Summer Camp" — topped Billboard's Philippines Songs chart, thereby becoming the first English-language song to do so and making Anees the first international artist to achieve this feat. Thursday, June 29, doors at 7 p.m., Royale, 279 Tremont St., Boston, $25 ($30 at the door)
ALSO OF NOTE:
Best dance/electronic concert
Four-time Grammy nominee and one-time winner Afrojack has been ranked among DJ Magazine's top 10 DJs in the world every year since 2015 — as well as 2011-2013 — and among the top 20 annually since 2010. Among the many with whom he has collaborated are Pitbull, Beyoncé, Snoop Dogg, Missy Elliott, Ty Dolla Sign, and fellow Dutch artist Eva Simons, with whom he recorded the million-selling 2010 single "Take Over Control." Co-writing and producing Paris Hilton's song "Good Time" may not have been one of his prouder moments, but the two were dating at the time. (He is now married to Elettra Miura Lamborghini, whose grandfather founded a car company in the early '60s.) Saturday, June 24, show at 9:30 p.m., Big Night Live, 110 Causeway St., Boston, $39.50
Best folk concert
Billie Marten's show at The Sinclair will happen on 10th anniversary of her debut EP, "Ribbon." Amazingly, the artist born Isabella Sophie Tweddle in North Yorkshire, UK will have only recently turned 24 when she arrives in Harvard Square. "Imagine stamping blood red cherries onto a clean, cream carpet and tell me that's not how love feels," Marten said in describing her fourth LP, "Drop Cherries," which was released on April 7. "'Drop Cherries' is a series of vignettes highlighting different pieces of a relationship, while trying to fit them together." Marten delivers the 13 new songs with a voice and haunting sparseness reminiscent of Aimee Mann, with the ultimate goal of "captur[ing] the vibrancy, unpredictability, and occasional chaos, one experiences within a relationship." With Olivia Kaplan, Friday, June 23, doors at 7 p.m., The Sinclair, 52 Church St., Cambridge, $20 ($23 at the door)
ALSO OF NOTE:
Best country concerts
Born and raised in Morgantown, West Virginia, Charles Wesley Godwin recently returned to the Mountain State after living for several years in Athens, Ohio. His albums "Seneca" (2019) and "How the Mighty Fall" (2021) reflect his West Virginia roots and the musical influence of Kris Kristofferson, Willie Nelson, John Prine, Chris Knight, and Ryan Bingham, all of whom he cites as inspirations. Godwin has garnered praise from NPR, Rolling Stone, and Billboard and independent genre-specific publications such as Saving Country Music, The Musical Divide, The Boot, and Americana UK. Thursday, June 22, doors at 7 p.m., Royale, 279 Tremont St., Boston, $26.25 ($31.25 at the door)
Eilen Jewell, the self-described "Queen of the Minor Key," moved to Great Barrington in 2003 after graduating from college in New Mexico. She then lived in Somerville before returning to her native Boise, Idaho in 2012. (Click for a 2015 Boston Globe interview.) As much of a cliché as it is to describe a musician as the offspring of other ones, The Washington Post did alright when it said, "If Neko Case, Madeleine Peyroux and Billie Holiday had a baby girl who grew up to front a rockabilly band, she'd probably sound a lot like Eilen Jewell." Her ninth album, "Get Behind the Wheel," dropped on May 5. Thursday, June 25, doors at 7 p.m., The Sinclair, 52 Church St., Cambridge, $32 ($35 at the door)
Best pop concerts
Signed to Atlantic Records at age 20, Milwaukee-born Amanda Koçi became an international star in 2018 when her single "Sweet but Psycho" topped the charts in 22 countries. Although it has been certified for 4 million sales in the U.S., it peaked at #10 here. Subsequent singles such as "Kings & Queens," "My Head & My Heart," and "The Motto" have been less successful in terms of chart placement, but have all have achieved sales of at least 1 million in the U.S., and her worldwide success continues unabated. January saw the release of "Diamonds & Dancefloors," the follow-up to her platinum 2020 debut, "Heaven & Hell." Tuesday, June 6, doors at 7 p.m., Paradise Rock Club, 967 Commonwealth Ave, Boston, $29.50
d4vd (pronounced "David," in case you were wondering) is a recently turned 18-year-old — born David Anthony Burke in Houston — who scored international hits last year with "Romantic Warrior" and "Here with Me," which between the two of them earned a total six gold and platinum discs among four different countries. The nine-track EP "Petal to Thorns" is slated for May 26 release. It includes the two aforementioned songs (as well as an acoustic version of "Romantic Warrior"), the 2021 single "You and I," and several new tracks. After three weeks in Europe, d4vd will kick off a North American tour on June 25. Friday, July 7, doors at 7 p.m., Brighton Music Hall, 158 Brighton Ave., Allston, $44
UB40's success in the U.S. has been less frequent and significant in comparison to that which it has had in the UK, Europe, Australia, and New Zealand. However, when it has occurred stateside, it has been huge, coming in the form of reggae-flavored, chart-topping versions of "Red Red Wine" and "(I Can't Help) Falling in Love with You," top 10 covers of "Here I Am (Come and Take Me)" and "The Way You Do the Things You Do," and a top 40 take – with Chrissie Hynde – on "I Got You Babe." Their show in Medford will be the third date of the band's "UB45" tour. Friday, July 7, doors at 7 p.m., Chevalier Theatre, 30 Forest St., Medford, $42-$65
Best singer-songwriter concert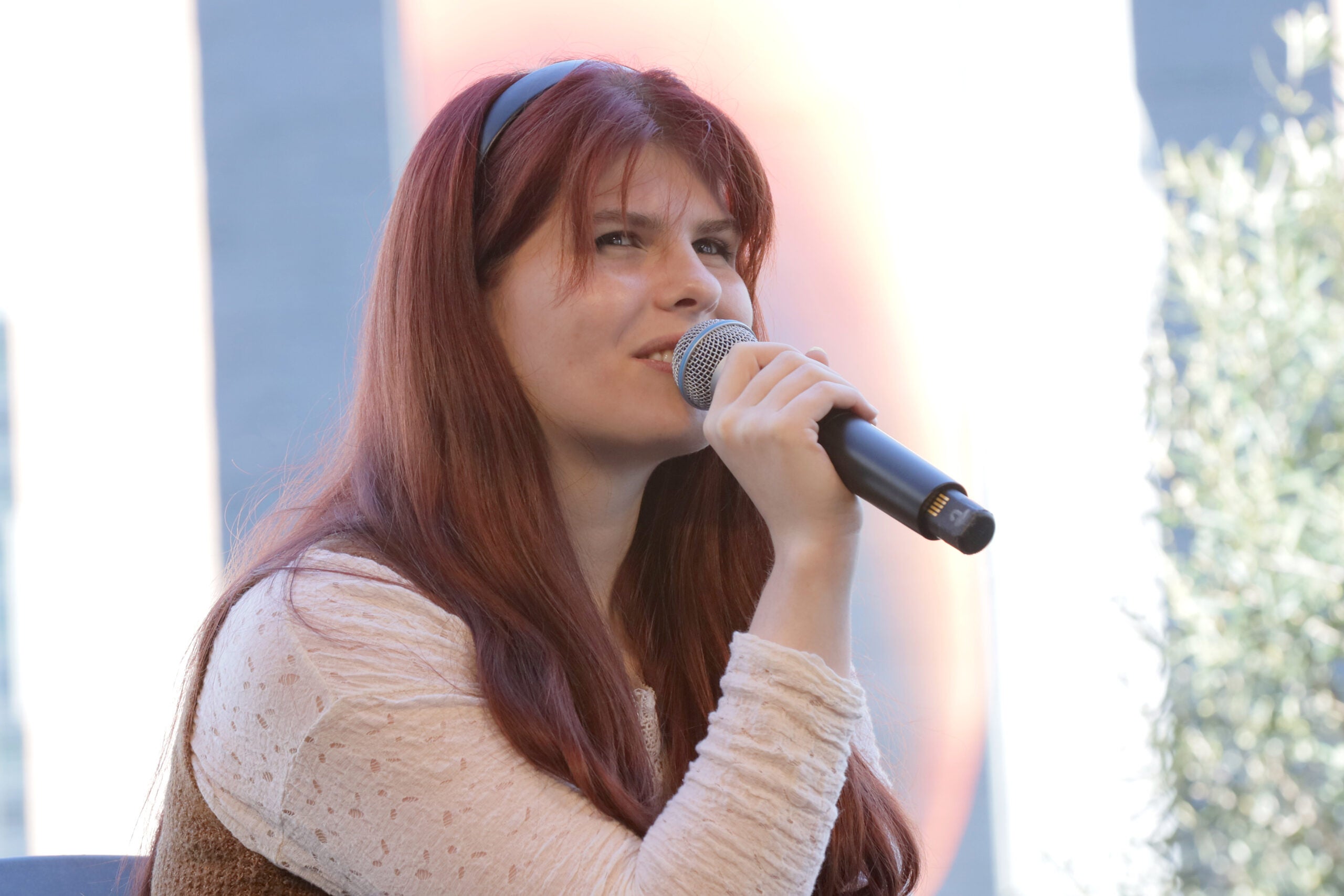 Catie Turner placed among the top seven finalists during season 16 of American Idol. During her time as a contestant, her choice of songs included ones by The Beatles, Lady Gaga, Blondie, and The Bangles, as well as the original compositions "21st Century Machine" and "Pity." The 23-year-old singer-songwriter currently has two EPs — "The Sad Vegan" (2019) and "Heartbroken and Milking It" (2021, Atlantic Records) — to her credit, along with several stand-alone singles, including "Easy," which appeared on May 5. Saturday, June 17, doors at 7 p.m., Brighton Music Hall, 58 Brighton Ave., Allston, $20
Need weekend plans?
The best events in the city, delivered to your inbox