Concerts
This event has passed. Check out other things to do instead.
Be enchanted by Escovedo in Shirley
The roots/alt-country/Americana/cowpunk master will stampede into Bull Run on Sept. 15.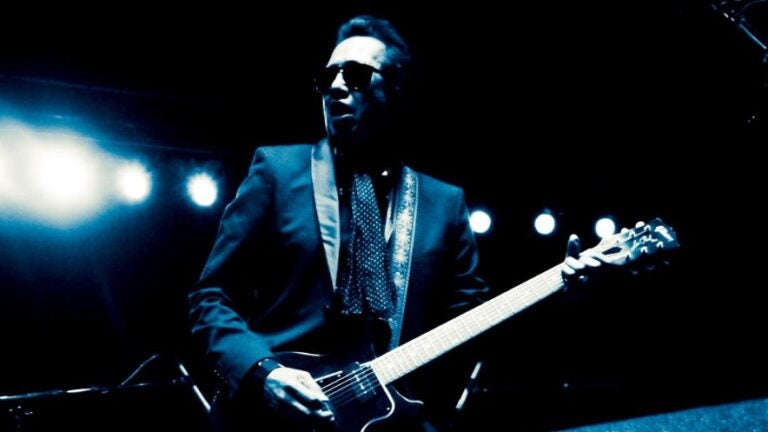 I have known who Sheila E. was since her 1984 song "The Glamorous Life" was all over the radio and MTV when I was 8 years old.
Oddly, I have apparently never been interested enough in what the E. stood for to ever make a point of finding out. It was only because at some point within the past few years reading about the singer, songwriter, and guitarist who happens to be her uncle, Alejandro Escovedo, that I actually found out.
If the respect of peers, admiration of critics, and adulation of listeners could be liquidated into cash, then Alejandro Escovedo's finances would surely not be among his worries.
Indicative of the high esteem in which his fellow musicians hold the San Antonio-born, Austin-based artist is the more than two dozen of his colleagues who lent their talents to 2004's "Por Vida: A Tribute to the Songs of Alejandro Escovedo."
Naming only a handful of the participants would mean slighting too many others, while demonstrating the range of those involved would require listing more than this space reasonably allows.
Suffice it to say that it's probably the only recording whose credits include Lucinda Williams, Lenny Kaye, Jennifer Warnes, John Cale, Ian Hunter, The Jayhawks, Rosie Flores, and The Section Quartet.
As for his critical stock, Escovedo was only six years and three albums into his solo career when "the alt-country 'zine of record No Depression" named him Artist of the Decade in 1998.
Between 1993 and 2009, his work was awarded more than half a dozen Austin Music Awards. More recently, the 71-year-old has received the Townes Van Zandt Songwriting Award (2019) and been inducted into the Austin City Limits Hall of Fame (2021).
In terms of the vastness of his fan base, it is true that Escovedo will not be selling out Fenway Park this summer. However, the consistently high quality of his output has kept him touring internationally for 30 years. Granted, he may have accumulated, to use the title of his 1998 live LP, "more miles than money," but he remains committed to his craft all the same.
On Sept. 15, the musician whose band The Nuns was on the bill at San Francisco's Winterland Ballroom in 1978 when the Sex Pistols played the last show of their brief career will perform at Bull Run in Shirley.
(One more thing: Escovedo, whose parents were a Mexican immigrant and a native-born Texan) refused to play his song "Castanets" for more than two years after learning in 2005 that it "appeared in a mix on President George W. Bush's iPod.")
Need weekend plans?
The best events in the city, delivered to your inbox