Concerts
This event has passed. Check out other things to do instead.
Hear the cleverly captivating folk-rock sounds of Big Thief in Boston
The band is set to play Roadrunner on April 13.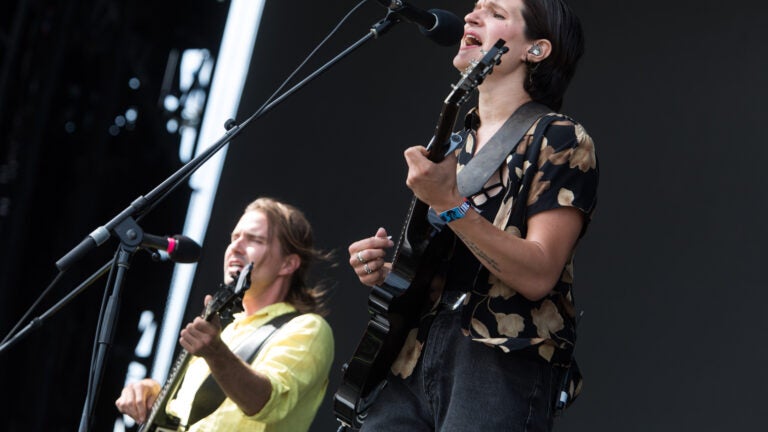 Big Thief's latest album, "Dragon New Warm Mountain I Believe In You," may be 20 songs long, but don't let the length throw you off.
It is "as gleefully overstuffed as its title," according to Pitchfork.
For those who hope to hear some of these new songs live, the folk-rockers are set to take the Roadrunner stage on April 13.
The band's new album garnered a rave review from Pitchfork, which gave it a nine out of 10.
"In 20 songs, Big Thief have rambled far beyond the bounds of their previous catalog," the publication wrote of the record. "There is trip-hop that flickers like busted neon and a couple of country tunes so saturated with fiddle and close harmony that they seem at first like jokes.
"You might check the liner notes to divine the source of the strangely expressive clicking you hear in the background of a particular instrumental passage and find that someone has been credited with playing icicles," they noted.
And that's not to mention lead singer and guitarist Adrianne Lenker's cleverly captivating, oddly endearing lyrics, which include maybe this year's (decade's? century's?) only musical reference to a potato knish, on the album's giddily existential ode to self-love "Spud Infinity."
The band played at Hammersmith Apollo in late February 2020 (yes, before the COVID-19 pandemic!). The performance was given four of five stars by a reviewer for NME.
"Intimacy is at the very core of the group's folk-rock; there's a tactile energy in both … Lenker's lyrics and the music that accompanies them," the reviewer wrote. "It's no mean feat to convey that in a 5,000-capacity venue like London's Apollo in Hammersmith, but tonight Big Thief prove themselves more than up to the task."
Need weekend plans?
The best events in the city, delivered to your inbox