Concerts
This event has passed. Check out other things to do instead.
Celebrate the season with 'Mr. Christmas,' Brett Eldredge, in Boston
The country star is set to take the Wang Theatre stage on Dec 3 and 4.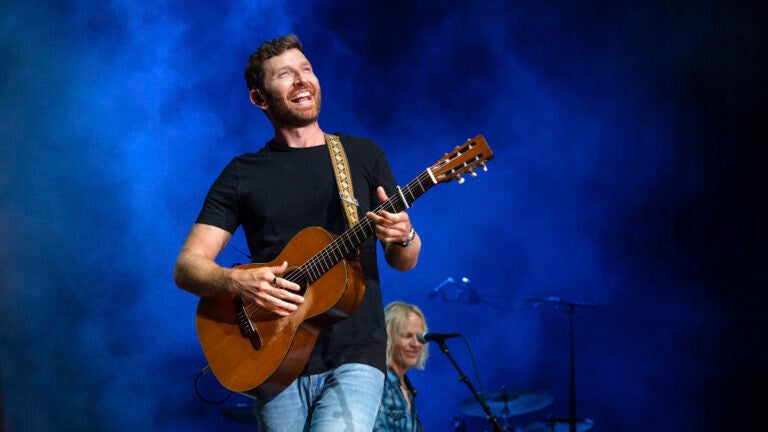 With a new album out titled "Mr. Christmas," there's no doubt Brett Eldredge is ready to help fans ring in the holiday season.
Those who want to see Eldredge live can see him at the Wang Theatre on Dec. 3 and Dec. 4.
Eldredge just dropped the album in late October, and he noted that he recognizes the "magic" in Christmas music.
"There's a lot of joy in this record – even more than the first in some ways – and I wanted to tip a hat to where I started … but also take it to the soulful side of my music," Eldredge said in a press release when the album was released. "The world is the world, and life comes at you like it does, but I hope you find some joy in this music. I hope it softens life a little bit and puts a smile on someone's face when they need it. If it does, I've done my job."
Eldredg'se performance in Cambridge, U.K. back in February 2020 received a rave review from the Cambridge Independent.
"Brett Eldredge's energy, charm and charisma — not to mention his warm, calming and expressive vocals — ensured that the gig never flagged or 'ran out of steam' — a rare thing indeed when it comes to the whole live music experience," the reviewer wrote.
Need weekend plans?
The best events in the city, delivered to your inbox