Concerts
This event has passed. Check out other things to do instead.
Catch Boston alt-rockers Buffalo Tom at Big Night Live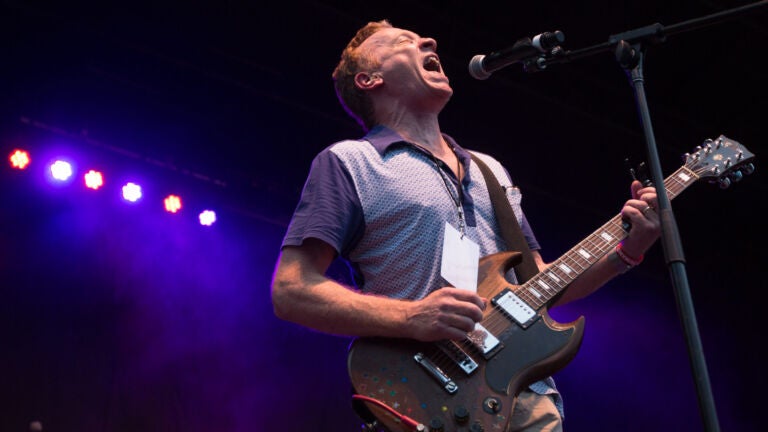 Buffalo Tom is a Boston rock institution. If you grew up in or around the city, and if you were lucky enough to go to school here in the '90s? Well, the band likely holds a pretty special place in your musical heart.
As an undergrad at Northeastern University in the 90s, Buffalo Tom was a staple on my weekly radio show. Their fifth album, Sleepy Eyed, dropped during my freshman year, so I spun a ton of cuts from that one, but I also dug back into tunes from 1990's Birdbrain, 1992's Let Me Come Over, and 1993's Big Red Letter Day, which is my favorite album of theirs. When the band was booked to play on campus during my senior year, the songs sounded even better live. And that's the thing about Buffalo Tom: they're a really, really good live band.
Whether they're rockin' the quad, on stage in front of a sold-out crowd at Avalon, or headlining Big Night Live — which they'll be doing in early December, Buffalo Tom can manage to transport you back to your years of flannel and ripped jeans. With Ted Leo — known for his 90s indie rock act Chisel and 00s outfit Ted Leo and the Pharmacists — in tow, you'll be treated to a night of energetic, cathartic rock & roll music provided by seasoned veterans. And you don't even have to have been around in the 90s to appreciate it.
Need weekend plans?
The best events in the city, delivered to your inbox