Concerts
This event has passed. Check out other things to do instead.
Catch Daddy Yankee's farewell tour at the Agganis Arena
The "King of Reggaeton" is retiring at the age of 45.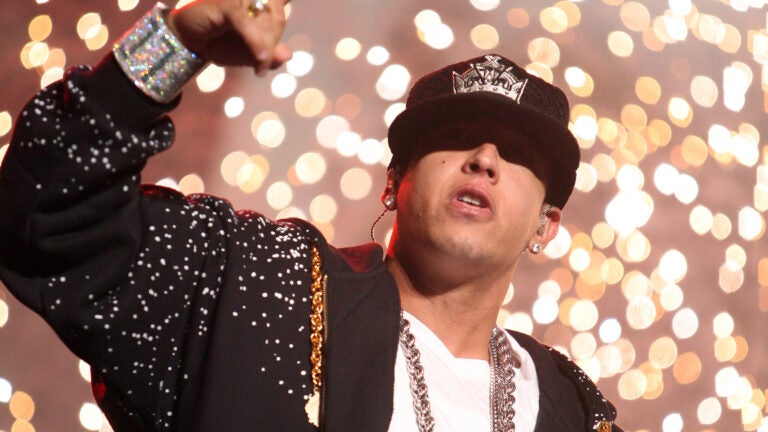 "King of Reggaeton" Daddy Yankee recently announced his pending retirement at the age of 45, but local fans of him and the genre — a dynamic blend of reggae, Latin American music, hip-hop and other influences — have one more chance to catch a live experience. The Puerto Rican rapper will be coming to Boston in September as part of La Última Vuelta World Tour.
This is the eighth and farewell concert tour by Daddy Yankee, in support of his seventh and final studio album, "Legendaddy."
"Legendaddy" has all the styles that have defined Daddy Yankee, whose international hit single "Gasolina" is credited with introducing reggaeton to audiences worldwide, and making the music genre a global phenomenon.
Daddy Yankee announced his retirement from music in a video posted to his social media channels.
"This race, which has been a marathon, finally sees the finish line. Now, I am going to enjoy what all of you have given me," he said in Spanish on the video. "People say that I made this genre worldwide, but it was you who gave me the key to open the doors to make it the biggest in the world."
He also says that La Última Vuelta World Tour will be his best production and concert tour. Catching Daddy Yankee's swan song won't come cheap, however: As of Aug. 3, only Platinum and resale tickets were available.
Need weekend plans?
The best events in the city, delivered to your inbox