Concerts
This event has passed. Check out other things to do instead.
Enjoy a mix of heart, humor, and 'anti-fascist anthems' with Carsie Blanton in Boston
Blanton will take to the City Winery stage May 15.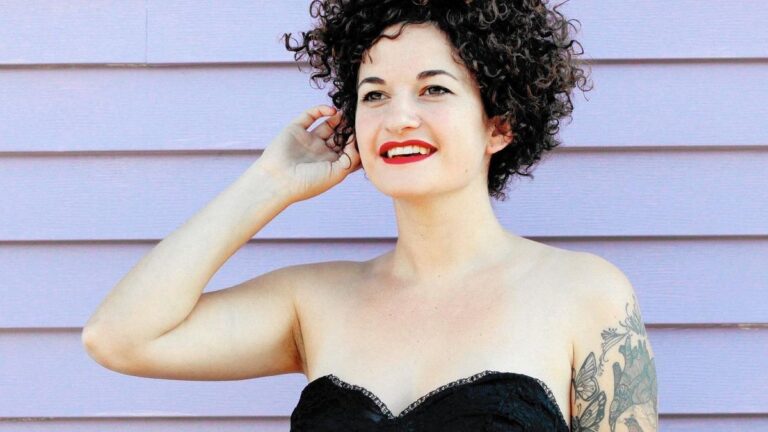 Included on "Love & Rage," Carsie Blanton's 2021 album of what the New Orleans singer-songwriter refers to as "anti-fascist anthems," is a provocatively titled track called "Sh*t List" (asterisk ours) that's aimed at a certain brand of complainer who lately seems to make up an outsized segment of the general population.
"So your life ain't the dream that you thought it would be; so you cry and you scream like a cat in a tree," she sings. "You want a medal just for being a white boy. That ain't the way we do it no more."
What's funny about "Sh*t List," like many of the tracks on "Love & Rage" and in the rest of Blanton's repertoire, is that it comes off as anything but an angry screed — Rage Against the Machine she isn't. Rather she's imbued her music with catchy hooks, power pop chords, and such downright delightful harmonies that her lyrical messages go down super-smooth.
It's a sound that fits in with Blanton's overall feeling about music, whether hers or others': "If there's not a sense of humor or playfulness, I don't want to listen to it," she says. "Music is about play."
And Blanton's play has been attracting attention — she's opened shows for none other than Paul Simon, and drew praise from another famous half-of-a-duo, John Oates, who said Blanton's "sly wit and urbane imagery" reminded him of Cole Porter. Also, she sells all of her music downloads using a "pay what you please" pricing strategy. Talk about a revolution!
So if you hate fascists and love thoughtful, catchy songs (not necessarily in that order), you'll want to check in on Blanton when she plays City Winery this May.
Need weekend plans?
The best events in the city, delivered to your inbox