Concerts
This event has passed. Check out other things to do instead.
Enjoy an evening with Cowboy Junkies
The Canadian quartet presents new and old songs at Cary Hall on April 14.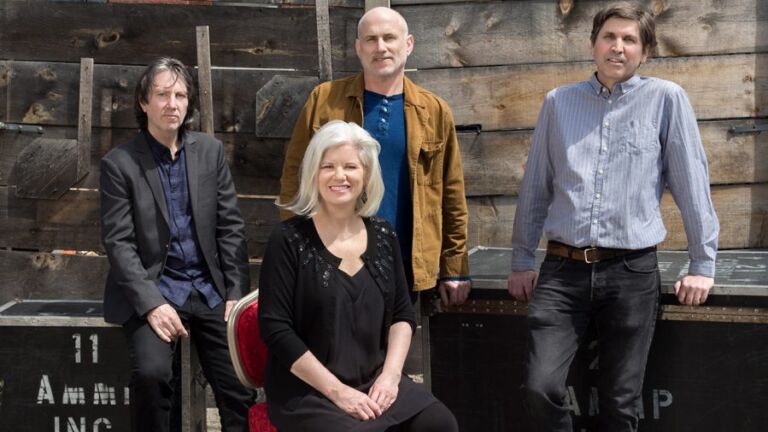 Cowboy Junkies, the Canadian alt-rock quartet who have been cranking out albums and constantly touring for three-and-a-half decades, are finally back on the road after the pandemic got in the way of the ill-timed release of their newest album, "Ghosts," in March 2020.
The Timmons siblings — singer Margo, guitarist Michael, and drummer Peter, along with their longtime pal and bassist Alan Anton — will be featuring songs from that album, which is a bit more electric than their earlier, rootsier, folkier albums upon which they built their reputation and fan base. But that's not to say that there won't be plenty of laid-back moments emanating from the stage. The song "(You Don't Get to) Do It Again" rocks out, but "Breathing" harkens back to their more tranquil side.
That shouldn't be a surprise to those fans. The band has been all over the place musically, starting with the blues ambience of their debut album "Whites Off Earth Now!!" From there, it's been a genre-twisting ride through country, folk, rock, and a just a taste of jazz. But anyone paying attention to the sound of the band, especially the distinctive vocals of Margo Timmons — whether it's a Michael Timmons original or a cover of Lou Reed's "Sweet Jane," a barebones production or one with lots of instrumentation — unmistakably knows they're listening to Cowboy Junkies.
This is a band that uses a lot of moving parts and pays homage to the influences of all four members, but Cowboy Junkies will always be one of a kind.
This show was originally scheduled for Feb, 6, 2022.
Need weekend plans?
The best events in the city, delivered to your inbox