Concerts
This event has passed. Check out other things to do instead.
Postponed: Enter the enigmatic realm of Robyn Hitchcock in Shirley
The enduring English singer-songwriter will enchant Bull Run patrons on Feb. 26.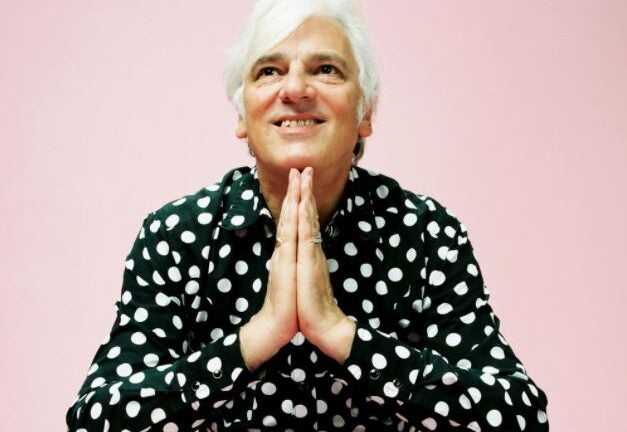 Note: This show has been postponed, according to the venue. A new date has not yet been announced.
When I interviewed Robyn Hitchcock in advance of a 2017 show in Somerville, I asked him, "Did you at any point in your life consider or pursue a non-artistic profession?
"No," the son of English novelist Raymond Hitchcock immediately answered. "I was reared to do one thing, which was to create art. If I hadn't done this I would have been, I suppose, a comedian or some kind of academic stand-up guy or a writer or a visual artist."
It is not surprising, therefore, that he has elsewhere described his songs as "paintings you can listen to" or that his songwriting universe is inhabited by "Antwoman," "Balloon Man," "Toadboy," "Wafflehead," and "Madonna of the Wasps."
Since his time with influential, difficult-to-classify group The Soft Boys in the late '70s and early '80s, the London native-turned Nashville resident has been a beguiling, highly individualistic talent who has honored his influences by covering the more successful ones (2002's "Robyn Sings" includes his versions of 16 Bob Dylan compositions) and writing about the tragic kindred spirits whom he so admires (e.g., "I Saw Nick Drake," "The Wreck of the Arthur Lee," "N.Y. Doll").
Since 1981, Hitchcock has recorded under his own name and as the leader of The Egyptians and The Venus 3, the latter of whom included R.E.M. guitarist Peter Buck. He has covered numerous musical bases in the process, including folk, rock, pop, and psychedelia. As versatile and inspired as he is, that voice and idiosyncratic worldview are unmistakable once one is familiar with them.
Longtime fans know that the highly active Twitterer and Instagramer couldn't put on a bad show if he tried. (Actually, if it was his point to do so, he might very well succeed grandly.) For newcomers or the curious, seeing him live might be a better way of having a new favorite artist to binge than trying to pick from among the many albums that more seasoned listeners have recommended.
Irrespective of which group you're in, Hitchcock's Feb. 26 show at Bull Run is not to be missed.
Need weekend plans?
The best events in the city, delivered to your inbox