Concerts
This event has passed. Check out other things to do instead.
See Evanescence and Halestorm rock the DCU Center
Coming out of a year of lockdowns, both bands have new material to showcase in Worcester Dec. 18.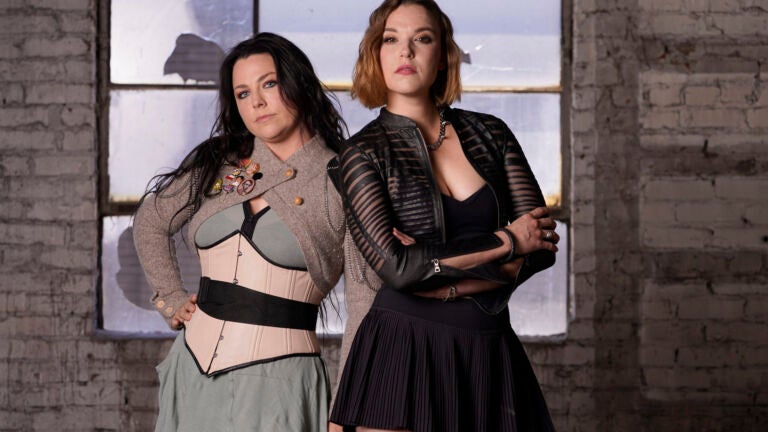 When you think back to the music you listened to, say, nearly 20 years ago, do the track names "My Immortal" or "Going Under" bring back a sense of nostalgia? What about "Bring Me to Life"?
If you immediately thought of Evanescence, then yes, you're on the right track, or should we say tracks?
And if you didn't get to see this band back during those days (or even if you did), now is your chance.
Evanescence is set to play the DCU Center on Dec. 18, along with fellow rock-act-with-female-vocalist Halestorm.
In 2020, like so many other bands, Evanescence held a virtual concert as a way to interact with fans. The setlist included songs from the band's latest record, "The Bitter Truth," released in March.
"But the real high point for the thousands of fans blowing up the live chat was the renditions of two classics off the 'Fallen' album," according to a review from Song Perspectives.
"Despite the show being relatively short in length, the sense that an encore of sorts was taking place was noticeable as the rest of the band stepped aside for Amy to perform two final songs with only an acoustic piano accompanying her voice," the review said. "Even in this more exposed state, her voice could have punched a hole through the studio's roof with its powerful resonance."
As for Halestorm, the band just released a new single, "Back From The Dead," in August. During the lockdowns of 2020, the band was busy coming up with new material.
"We just had to figure out how to stay creative. And for me it was mostly just writing," Arejay Hale, the band's drummer, told the Herald-Wig in a September interview. "I got really good at doing co-writing sessions over Zoom. I kind of wish we still lived in the days where we didn't know what Zoom was. But, you know, this is now the world that we live in."
Need weekend plans?
The best events in the city, delivered to your inbox