Concerts
This event has passed. Check out other things to do instead.
Experience the best of The Beths in Boston
The New Zealand four-piece will show off their melodic, sprightly indie rock at Royale on February 26.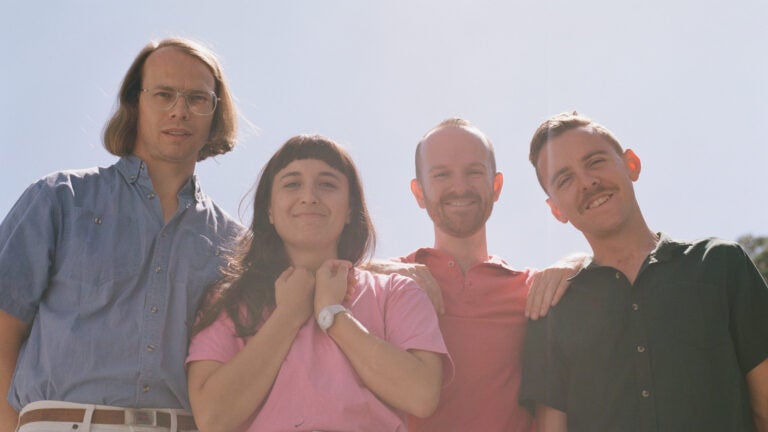 People frequently remember when they first heard of or listened to a band whose work they instantly connected with.
Strangely, I have no recollection whatsoever of how I learned of The Beths – my current favorite band of the past five years – or what prompted me to download their debut album, "Future Me Hates Me," based on what little info that I had.
It must have been at some point between the New Zealand quartet's October 2018 show at Atwood Tavern and their visit the following February to Brighton Music Hall. I say this because I remember kicking myself for having not known about the former and being frustrated about not being able to make it to the latter.
Whatever the case, it did not take me long for "Future Me Hates Me" to become quite possibly my very favorite album of 2018. I was instantly hooked on this 10-track collection of impeccable songwriting and musicianship. Elizabeth Stokes's confident singing both suited her self-pitying lyrics perfectly and provided an endearing contrast. And the band was energetic but measured. It was unpretentious indie rock with sprinkles of pop that sweetened it without diluting it.
2020's "Jump Rope Gazers" was every bit as good as its predecessor, but several its tracks proceeded at a more deliberate pace and were more overtly reflective.
As if The Beths hadn't been generous enough with their two LPs, as well as the 2016 EP "Warm Blood," the Kiwis released a live album – "Auckland, New Zealand, 2020" – late last year. A third album is pretty early in a group's career for a live record. However, when a band's catalog is so completely free of filler, it's as good of a time as any.
It is also functions as a fine introduction to newcomers, serving up seven songs from the debut and six from the follow-up. Furthermore, it was recorded in front of a hometown crowd that, while possibly biased, gives the band as enthusiastic of a reception as it deserves from any audience.
All the more exciting is the fact that the band's label (Carpark Records) produced a film containing documentary and live footage of "Auckland, New Zealand, 2020."
While it is somewhat unfortunate that the sold-out January 23 Sinclair gig had to be postponed, the upside is that the rescheduled and relocated February 26 performance at Royale is not sold-out … yet!
Need weekend plans?
The best events in the city, delivered to your inbox