Concerts
This event has passed. Check out other things to do instead.
Find some way to see Marshall Crenshaw at City Winery
The 'Someday, Someway' singer and pop auteur hits Boston Sept. 23 on his 40th anniversary tour.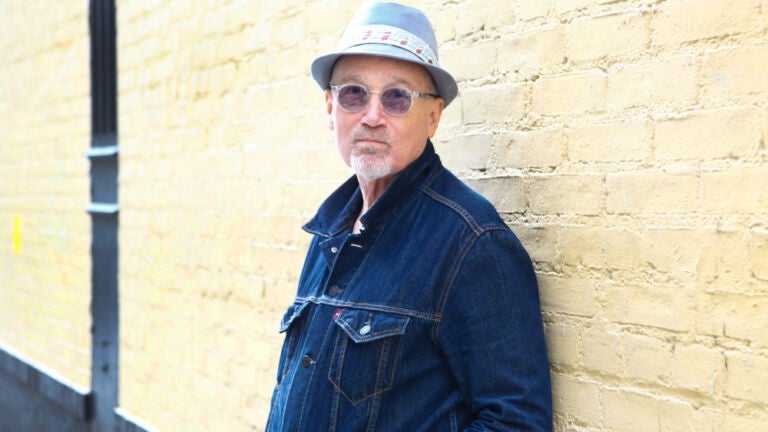 Marshall Crenshaw is one of those artists who inspires those who love him to make mix tapes (OK, these days it's Spotify playlists) in an effort to convert friends, family, and passing strangers who have yet to get on board. They simply can't imagine why the man isn't selling out stadiums. (We know who we are.)
It's true that Crenshaw, always one to follow his muse rather than music business trends, may not have parlayed the universal acclaim of his self-titled 1982 debut album (and its hit single, "Someday, Someway") into global superstardom. But there's no denying that he released a string of killer platters in the '80s — "Field Day," "Downtown," "Mary Jean & 9 Others," and "Good Evening" — that featured pure, melodic new-wave pop without a stinker in the bunch.
It's a streak that continued into the 1990s, with 1991's grossly underrated "Life's Too Short" featuring the propulsive single "Better Back Off" and 1996's wry, playful "Miracle of Science," which recently received a much-deserved vinyl reissue. His releases have become less frequent and more quirky since, branching from retro pop into jazz and other styles, but still with plenty of gems to be found throughout.
There's a reason Crenshaw was so convincing playing Buddy Holly in the 1987 movie "La Bamba": He seems to channel Holly's uncanny ability to somehow merge jangly guitar melodies, winking melancholy and pop-fueled exuberance, which is no easy feat. It's a talent he's sure to have on display when the singer, guitarist, songwriter for himself and others, and occasional fill-in lead singer for The Smithereens hits City Winery as part of his 40th anniversary tour on Sept. 23.
Need weekend plans?
The best events in the city, delivered to your inbox