Concerts
This event has passed. Check out other things to do instead.
Get close to Juliana Hatfield at The Burren
The iconic local alt-rocker is mounting a last-minute tour kickoff in Somerville on June 28.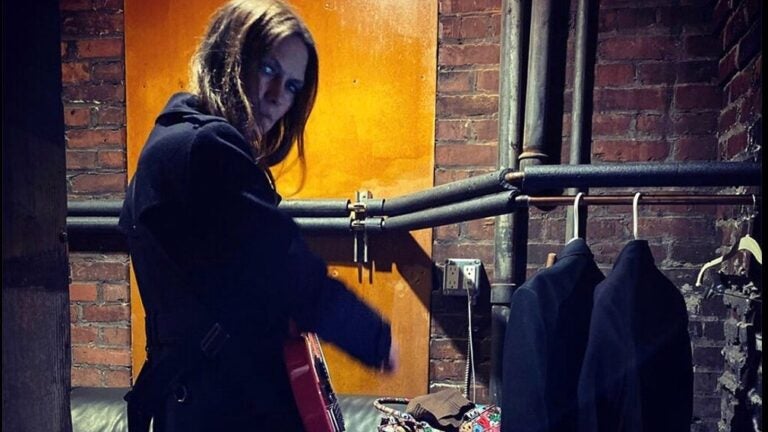 You've heard about once-in-a-lifetime opportunities? This is one of those. Coming off arguably the most prolific and creatively productive stint in her long career, Duxbury native and Berklee grad Juliana Hatfield has scheduled "A Last Minute Local Tour Kick Off Show," complete with her band, in the intimate confines of The Burren in Somerville.
Fans of '90s alt-rock will always hold a special place in their rock 'n' roll hearts for Hatfield, whose angsty output included the likes of "Everybody Loves Me But You" off her 1992 debut album "Hey Babe," and the classics "Spin the Bottle" and "My Sister" with her group The Juliana Hatfield Three. She was also the bassist for The Lemonheads for a year — how cool is that?
Hatfield dipped in and out of the public eye in the intervening years, before roaring back in 2017 with the angry and socio-politically relevant "Pussycat," which still stands as one of the most stinging musical indictments of the Trump era. Since then she's issued two more original albums — "Weird" (2019) and "Blood" (2021) — that easily equal her early work, and two rollicking, unironic and well-received cover albums featuring the songs of Olivia Newton-John and The Police, respectively.
And now, as she gets back on the road, the onetime Blake Baby will be kicking off the cobwebs just a few paces away from the audience in the Burren's fabled Back Room. And with a presumed focus on the edgy, pandemic-fueled songs from "Blood," you can expect more than the bar's lighting to get a little dark.
"In my real life I'm obviously not a violent person, and writing these songs doesn't mean I want to go out and stab someone," she told The Guardian last year. "It's a metaphorical stabbing." We're all in.
Need weekend plans?
The best events in the city, delivered to your inbox