Concerts
This event has passed. Check out other things to do instead.
Get ready for songs and stories from Tom Rush
The veteran troubadour returns to The Center for Arts in Natick Sept. 23-24.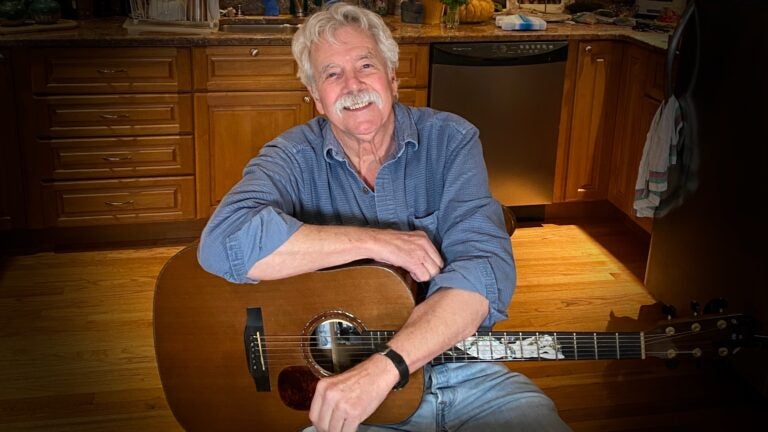 Tom Rush has always been ahead of the curve. While so many singer-songwriters have to wait years, maybe decades, for their voice to develop a warm, deep richness, Rush's relaxing tones were almost there when he was starting out. He was mesmerizing audiences with his dulcet timbre back when he was still a Harvard student, getting his chops together at the old Club 47 or crossing the Charles River and holding forth in the small basement room in Copley Square known as the Unicorn Coffee House.
It was down those steps where I first saw him – just a man and his guitar – singing traditional folk and blues tunes, sneaking one or two of his original songs into a set, and displaying another way of being ahead of the curve. He would seek out songs by up-and-comers, give them the Tom Rush treatment, then sit back and watch those writers come into their own. Rush's 1968 album "The Circle Game" featured his lovely and longing composition "No Regrets," but it also had his takes on "Urge for Going," "Something in the Way She Moves," and "Shadow Dream Song," none of which had yet been recorded by their then-little-known authors (Joni Mitchell, James Taylor, and Jackson Browne).
Rush has never been a superstar, but he long ago left his mark on the folk and folk-rock scenes, and he's maintaining it, proven by the fact that he's performing on two consecutive nights at TCAN. Along the way, he's recorded for the Prestige, Elektra, and Columbia labels, has become a fine guitarist and an entertaining storyteller, and continues to write songs. His most recent album – of mostly originals – titled "Voices" was released in 2018, but he's said in recent interviews that he has enough new songs for another one.
Side note: Though Rush will candidly admit that he took piano lessons as a kid, and hated every minute of it, he loves the sound of the piano. At the September shows, he'll be in duo format with his regular accompanist Matt Nakoa – on keyboards and, as a bonus, on harmony vocals.
Need weekend plans?
The best events in the city, delivered to your inbox