Concerts
This event has passed. Check out other things to do instead.
Get sexy with Leon Bridges at Roadrunner this August
Bridges is touring in support of his album "Gold-Diggers Sound," which dropped last summer.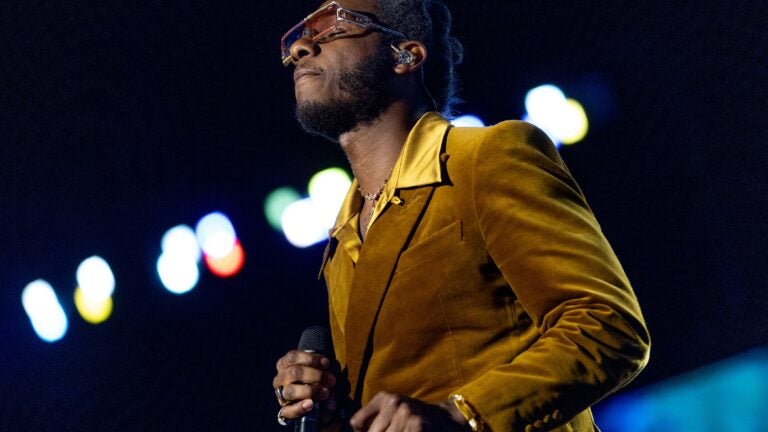 Leon Bridges, the Grammy-winning R&B artist, is coming to Roadrunner Boston on August 16 and 17.
Bridges is touring in support of last year's Gold-Diggers Sound — the disc he told Rolling Stone was his "most sensual and confident album to date."
The Georgia-based artist started his career dishwashing, busking and playing open mic shows in Fort Worth, Texas before he secured a record deal in 2014.
Bridges' soul- and R&B-influenced debut album Coming Home, released in 2015, received a Grammy nomination. His song "Be Ain't Worth the Hand," from his 2018 album Good Thing, won a Grammy for best traditional R&B performance.
Bridges, who's been touring Europe this summer before returning to the states in July and August, drew rave reviews during the tour's initial shows last year.
"Bridges' show-stopping voice rang true throughout," wrote Lori Fredrich of OnMilwaukee.com about his show there last September. "He crooned. He purred. He floated sensually through the pick-up lines inherent to 'Details' and pulled out all the sexy baby-making vibes during the provocative love ballad 'Motorbike.'"
So if sexy baby-making vibes are your thing, this is the show for you. Bridges will be touring with Swedish electronic band Little Dragons.
Need weekend plans?
The best events in the city, delivered to your inbox