Concerts
Here are the concerts coming to Gillette Stadium in summer 2023
A full list of 2023 Gillette Stadium concerts, plus all the info you need to know for Taylor Swift, Beyoncé, Ed Sheeran, and more Foxborough shows.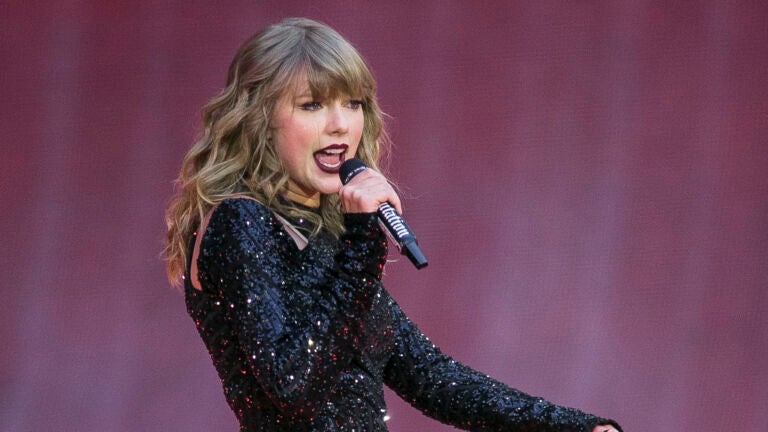 With the New England Patriots done playing games for the season, preparation is already underway for several 2023 Gillette Stadium concerts, including a visit from the artist who basically broke Ticketmaster.
Taylor Swift, whose immense popularity led to heartbreak and drama when fans tried to buy tickets earlier in November, is one of several major stars visiting Foxborough in 2023. Despite adding an additional show at Foxborough for a total of three Gillette dates, demand for presale tickets was so high that Ticketmaster canceled its GA onsale for Swift's shows on May 19, 20, and 21 at 6:30 p.m.
Ticketmaster will face another test from fans of Beyoncé, who announced that she will be visiting Gillette Tuesday, August 1 as part of her Renaissance Tour. There is no announced GA on-sale date for Queen Bey's show, but several pre-sale registrations are already open.
In a major coup for Gillette, Billy Joel is movin' out of his longtime Boston performance home at Fenway Park to play a Foxborough concert with Fleetwood Mac's Stevie Nicks on September 23. Joel had played seven shows at Fenway since 2014, and was the inaugural inductee into the Fenway Music Hall of Fame in 2019, so his decision to switch to the home of the Patriots for 2023 was a surprise.
Also sure to draw a crowd in 2023 is Swift's friend and collaborator Ed Sheeran, who first played Gillette alongside Swift back in 2013 and whose Mathematics Tour comes to Gillette June 30 and July 1 at 6 p.m. Rounding out the artists confirmed to play 2023 Gillette Stadium concerts is country star Luke Combs, who will make his Gillette debut on July 22 at 5:45 p.m.
Here's a full list of 2023 Gillette Stadium concerts, as well as info on how to buy tickets. (We're not including Metallica, who has already announced two Gillette Stadium shows in 2024.)
Note: This article will be updated as more information is announced.
Taylor Swift
Taylor Swift made history in more ways than one this fall following the release of her album "Midnights." In October, she became the first artist ever to claim all 10 spots in the top 10 of the Billboard Hot 100 at the same time, with "Anti-Hero" holding the No. 1 spot. Then in November, she sold the most tickets in a single day through Ticketmaster for her Eras Tour, which visits Gillette Stadium on May 19, 20, and 21 at 6:30 p.m. Unfortunately, that sale of 2.4 million tickets was mired by delays and disappointment, and demand was so fierce during the Verified Fan presale that Ticketmaster canceled its GA on-sale date.
For those who did get tickets, you'll be able to see Swift perform alongside Phoebe Bridgers, and Gayle. For those who weren't so lucky, Ticketmaster has not announced whether it will reschedule an on-sale date for general admission.
We will update this article if more tickets are released. Fore additional info about Taylor Swift's Gillette Stadium concerts, visit the Gillette Stadium website.
Ed Sheeran
You + Ed Sheeran + Gillette Stadium = Summer 2023 plans? The pop star will be coming to Foxborough for his "+ – = ÷ x Tour" (pronounced "The Mathematics Tour") on Friday, June 30, and Saturday, July 1, at 6 p.m. Sheeran will be joined by Khalid and Rosa Lynn for his shows, which come almost 10 years after Sheeran first performed at Gillette in July 2013.
Tickets for Sheeran's June 30 and July 1 shows are available via Ticketmaster.
Luke Combs
Country musician Luke Combs went from supporting other big acts on tour like Jason Aldean and Tim McGraw to headlining his own stadium tours in recent years, including 2023's World Tour, which brings him Foxborough for his Gillette Stadium debut on Saturday, July 22 at 5:45 p.m. Combs' tour comes on the heels of his third studio album, June 2022's "Growin' Up," which features the chart-topping lead single "Doin' This." Combs will be joined at Gillette by Riley Green, Lainey Wilson, Flatland Cavalry and Brent Cobb.
Tickets for Luke Combs' Gillette Stadium show are currently sold out. For more info on additional ticket sales or verified resale tickets, visit Gillette Stadium's website.
Beyoncé
Beyoncé is heading out on another world tour in 2023, which will include a concert at Gillette Stadium.
Queen Bey announced Wednesday on Instagram that the Renaissance Tour will kick off May 10 in Sweden, before heading to the U.S. in July and visiting Gillette Stadium on Tuesday, August 1.
The pop star did not announce when tickets will be available for the show, but fans are able to register now for several different pre-sales for fans of Beyoncé's official fan club the BeyHive, Citi cardmembers, and for Ticketmaster Verified Fans. Fans hoping to attend Beyoncé's Gillette Stadium concert can sign up for any of the three pre-sales now through Thursday, February 9.
There is no announced GA on-sale date so far, with Beyoncé instead listing on her website that tickets for all Renaissance Tour dates will be on sale "soon."
Billy Joel
Billy Joel is movin' out of Fenway and headed south to Gillette Stadium for a Boston-area concert with Fleetwood Mac's Stevie Nicks on Saturday, Sept. 23, 2023.
The news is surprising, given that Joel had played Fenway Park seven times since 2014 — most recently in 2021 — and was named the inaugural inductee into the Fenway Music Hall of Fame in 2019. The Long Island native was dubbed an "artist in residence" by team brass, and was even given a Red Sox World Series Ring by Sox president Sam Kennedy.
Tickets will go on sale to the general public beginning on Friday, Dec. 16 at 10 a.m. through Ticketmaster, while Citi cardmembers will have access to presale tickets beginning on Monday, Dec. 12 at 10 a.m. until Thursday, Dec. 15 at 10 p.m. through the Citi Entertainment program.
Need weekend plans?
The best events in the city, delivered to your inbox