Concerts
This event has passed. Check out other things to do instead.
Rejoice: 'Guster Day' has returned at the House of Blues
"We are planning to really really rock."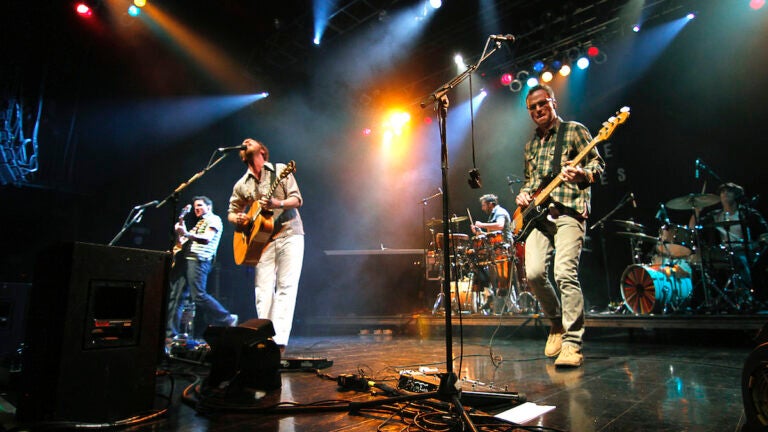 Guster loves Boston.
And the feeling is mutual.
The alt-rock band got its start when its members were students at Tufts University, some 30 years ago. And like any college student in the Hub, Boston leaves an indelible mark.
"Boston has a very sweet spot in our hearts,'' frontman Adam Gardner told Boston.com in 2015. "It's where we formed as a band. It's where we grew and got to know each other as a band.''
But not many of those former students, if any at all, can lay claim to having their adoration for the city on a hill returned with an official day in their honor.
Seven years ago this January, then-Mayor Marty Walsh declared Jan. 15 "Guster Day," an honor that coincided with the band's release of its seventh studio album, "Evermotion," that month and the city's release of its sustainability plan, which was followed by a Guster performance.
In fact, the group played several sets leading up to the show across the city, and even tweeted out geo-coordinates of the mini-shows about 20 minutes before the band took the stage.
"We always try to do something weird and different just for Boston,'' Gardner said at the time.
Fans can only imagine what Guster may cook up this time around when the group returns to the House of Blues for its regular homecoming of sorts.
The band is hitting the road for the first time in three years, when it released its last album, "Look Alive."
"The last time we toured as a rock band was 2019," Guster said in a tour announcement on its website in October. "We are planning to really really rock."
And with Guster set to return to its "old tradition" of marking "Guster Day" with a performance, the band is already cooking up something special to mark the occasion.
"To extend the spirit of Guster Day far and wide, we are holding a contest to send two of you to the Boston shows — that includes flights, hotels, and tickets to both shows," the tour announcement adds. "Enter to win here and tell your +1 to do the same."
The show is sponsored by 92.5 The River and features special guest Ben Kweller.
Need weekend plans?
The best events in the city, delivered to your inbox