Concerts
This event has passed. Check out other things to do instead.
Have a '7th Inning Stretch' with Fenway's organist at City Winery
Josh Kantor brings his Hometown Holiday show to the stage on Dec. 10.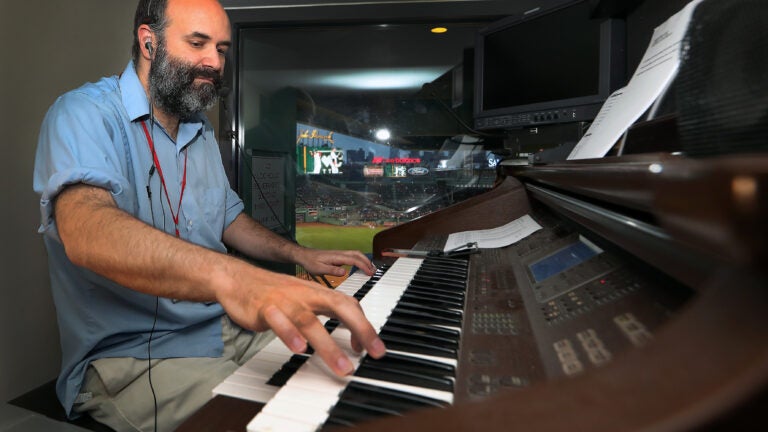 Anyone else miss baseball? Good, we thought it was just us.
The good news is, we have the perfect cure for your cold-weather, no-baseball blues: Josh Kantor's "7th Inning Stretch" Hometown Holiday, in which the Red Sox organist — known for his eclectic selections and ability to play, well, anything — will regale the City Winery crowd with "songs, stories, laughs, special guests, and holiday cheer."
Hosted by DJ Angie C and Handsome Boyfriend Dave from "The Worst Talk Show," the concert is an extension of the "7th Inning Stretch" online show Kantor streamed from his home during baseball's COVID-19 hiatus last year.
"This is a tiny thing that I can do to have that joy of spring be a little bit present for me and for whoever is interested in tuning in," Kantor told Boston.com at the time. "Whoever wants to [can] request a song and have me try to play it and hopefully not butcher it too badly."
That online effort wind up raising thousands for area food banks, and his current project is sure to raise spirits in person this holiday season. Play ball!
Need weekend plans?
The best events in the city, delivered to your inbox