Concerts
This event has passed. Check out other things to do instead.
Join the fun at the JP Music Festival
The multi-band event returns to Pinebank Field on September 10.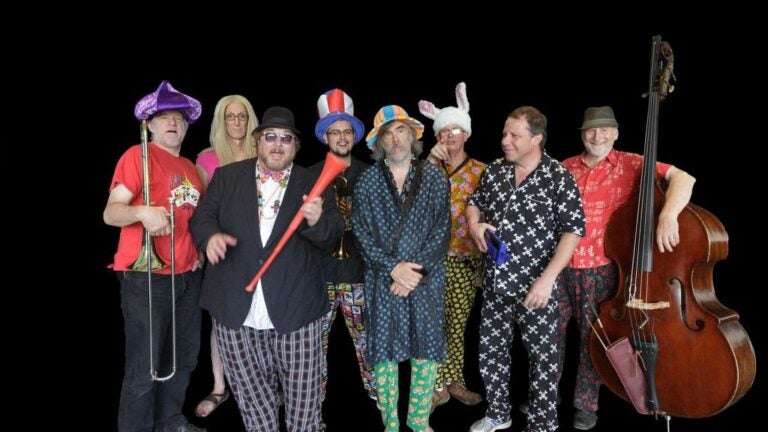 One of the most oft-repeated strings of words uttered at the Woodstock Music and Art Fair in the summer of 1969 happened when stage announcer John Morris stepped up to the microphone and said, "It's a free concert from now on."
That was a significant moment in concertgoing, but the folks who run the Jamaica Plain Music Festival have been throwing free musical extravaganzas for more than a decade. Taking off the past two years due to COVID concerns, the JP Music Fest comes roaring back for its 10th edition on Sept. 10, from noon to 7 p.m. at its regular spot, Pinebank Field (at the corner of Perkins Street and the Jamaicaway).
The creation of Rick Berlin and Shamus Moynihan (and a host of helpers and sponsors), the event has always featured 20 or so acts featuring performers with connections to Jamaica Plain – each playing approximately 20-minute sets – and has attracted thousands of music lovers over the years.
But don't make the mistake of thinking of it as just a rock concert. It's always featured a diversified pool of genres performed by solo artists, small groups, and acts that might just about fill the stage.
Actually, make that stages. There are two of them for the duration of the event, and while one act is playing on one of them, the other one is being set up for the following act, making sure there's rarely a lull in the sounds.
This year's lineup will have 21 of those 20-minute sets. Among them – and these are being picked at random – are the instrumental duo of 10-string bandolimist Ian Cory and cellist Catherine Bent (who will open), singer-songwriter-rocker Thalia Zadek, pop-rocker (with an emphasis on rock) Lovewhip, indie rockers Hallelujah the Hills, the folk-rock-power pop (and wildly costumed) Chandler Travis Philharmonic, singer-guitarist-political activist Evan Greer, the psychedelic band The Chops, the guitar-wielding "folk punk songstress" CE Skidmore, the ever-danceable Rick Berlin with the Nickel & Dime Band, and the largest group (35 horns and one-and-a-half drummers) The Party Band (who will close).
And that's only half of them! A full schedule, with times, will soon be posted at http://www.jpmusicfestival.com.
Good news: There will be plenty of food trucks and Porta Potties.
Bad news: There's no parking, so your best bet is public transportation (The #39 bus to Perkins Street, and a one-block walk toward Jamaica Pond).
Note: Yes, it's a free event, but there will be tables where people can make contributions to offset costs, should they choose.
Need weekend plans?
The best events in the city, delivered to your inbox