Concerts
This event has passed. Check out other things to do instead.
Let yourself know the sounds of the Abbie Barrett Band in Cambridge
The versatile, Boston-based pop rocker heads to Atwood's May 13.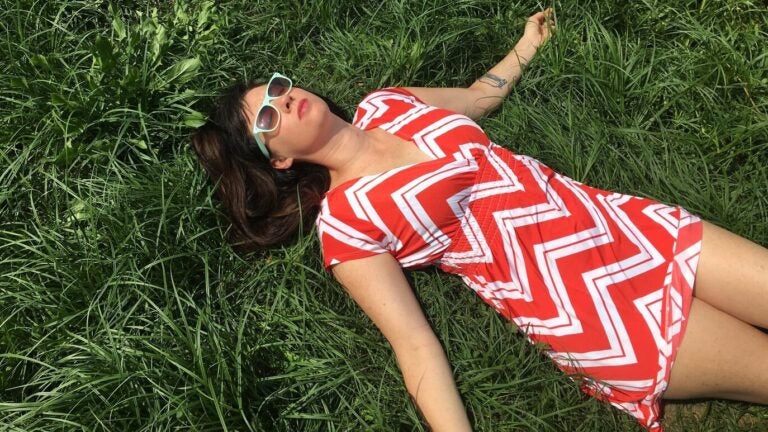 Abbie Barrett was at one time crisscrossing the country, trying to figure out where to call home. She's a New Yorker who moved to California, but finally settled down in Boston.
Fortunately, she's not made any similar sort of decision when it comes to settling down with one type of music. As a composer and performer, Barrett is all over the place. And that's a compliment.
Though she's considered by most of her fans to be a contemporary pop-rocker, in the past, she boasted more of a folk sensibility. But she keeps changing. One side has had her on stages as a laid-back, finger-picked acoustic guitar-playing singer-songwriter. These days, a different side has her plugged in to an amp, slamming the strings, with a band behind her. Her voice, too, has quite a stylistic reach, easily shifting from mellow to full-throated.
Even since going the band route, she's had a proclivity to keep changing things up. Among past songs, "Draw Me In" is a shimmering, mid-tempo waltz. "Here to Stay" is an out-and-out rocker. "Reconcile" starts as a tender ballad, then shifts into Kinks territory.
Barrett's first record, "Dying Day," came out in 2008. Her most recent, "I Will Let You Know," is about to be released. That one, too, continually takes different paths. The title track would sit very comfortably on a mix tape of driving, female-fronted power pop songs from the 1980s.
On the calmer end, there's an easy-going, harmony-filled cover of Steely Dan's "Dirty Work," which has been a regular part of her set for years. One of the best things about going to see her play live is that you won't know what's coming next.
Need weekend plans?
The best events in the city, delivered to your inbox