Concerts
This event has passed. Check out other things to do instead.
Get up close and personal with Melissa Etheridge at City Winery
The rocker brings her solo show to Boston for four nights this June.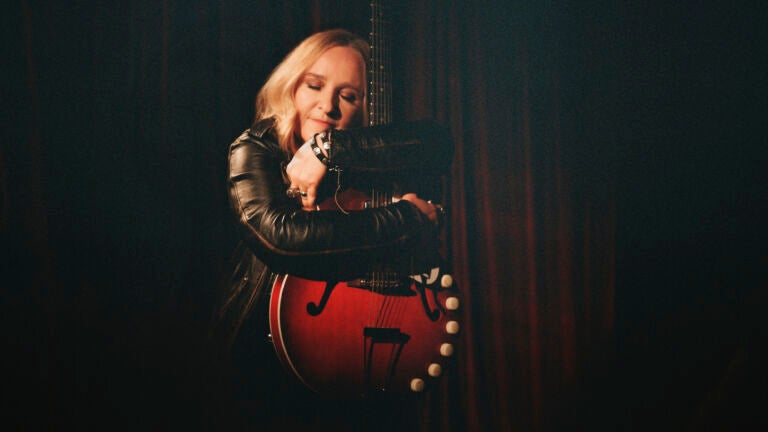 We're not sure to exactly what we owe the pleasure, but Melissa Etheridge — the raspy guitar rocker whose stellar career is now in its fourth decade — will be doing small-venue "One Woman Band" solo shows in exactly two cities this summer. And one of them is Boston.
The stops — four at City Winery in New York City, and the other four at the Winery's Boston branch — come smack dab in the middle of Etheridge's full-band "One Way Out" tour, whose closest stop to Boston is at the Hampton Beach Casino Ballroom April 21. Those shows will no doubt focus on her latest album of the same name, featuring a rocking set of songs written by Etheridge earlier in her career but not properly recorded until now.
But her One Woman Band shows — which will be literally up-close and personal, given the intimate nature of the City Winery's 280-seat main room — might bear more of a resemblance to the live-streamed shows that were a staple during the early days of the pandemic at etheridgetv.com. Those performances, filmed out of Etheridge's garage, were freewheeling, conversational affairs that might just as easily feature an old Prince or Bruce Springsteen cover as one of her own hits.
Of course, Etheridge has had many of those, particularly off her landmark 1990s albums "Yes I Am" and "Your Little Secret" — but she hasn't slowed down since, releasing six albums since 2010 alone. (And they're good!) That gives her a big repertoire to bring with her to the City Winery mainstage when she arrives with guitar in tow this June 5, 6, 8, and 9.
Need weekend plans?
The best events in the city, delivered to your inbox