Concerts
This event has passed. Check out other things to do instead.
Get an earful of jazz and folk with Miriam Elhajli
The singer-songwriter is set to play Club Passim on June 22.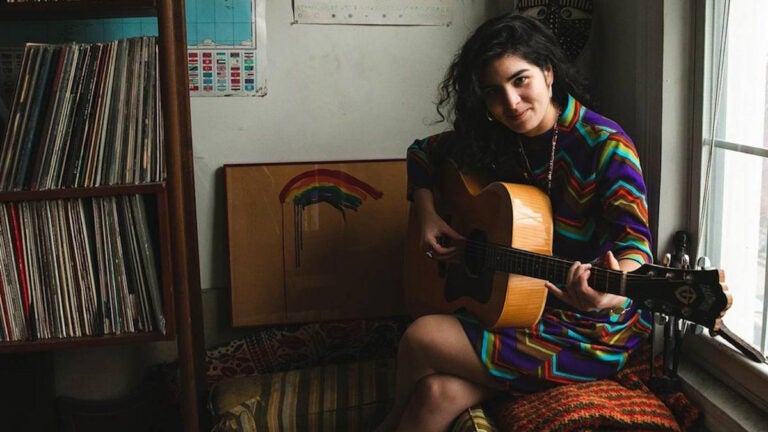 As a Cambridge native and graduate of Berklee College of Music, it is fitting that Miriam Elhajli would return to her hometown to perform.
Elhajli is set to bring her blend of folk and jazz to Club Passim on June 22.
The now New-York based singer-songwriter released her second album, "The Uncertainty of Signs," back in February. The second single was released in January, titled "Grayscale," according to Broadway World.
"This song came after an encounter with a family of musicians and healers from the Huni Kuin tribe from the state Acre in Brazil," Elhajli said, according to the publication. "I was down there in 2019 in São Paolo staying with a crazy puppeteer pataphysics professor who had worked with the tribe for many years — the song is a reflection of the moment and the music we shared."
When she isn't performing music, Elhajli performs around New York as a mime and puppeteer. She also works as a researcher for The Association for Cultural Equity, according to Passim.
Need weekend plans?
The best events in the city, delivered to your inbox