Concerts
This event has passed. Check out other things to do instead.
Mosey on down to catch Ariel Posen
The Canadian singer-guitarist has two shows at Cafe 939 on May 11.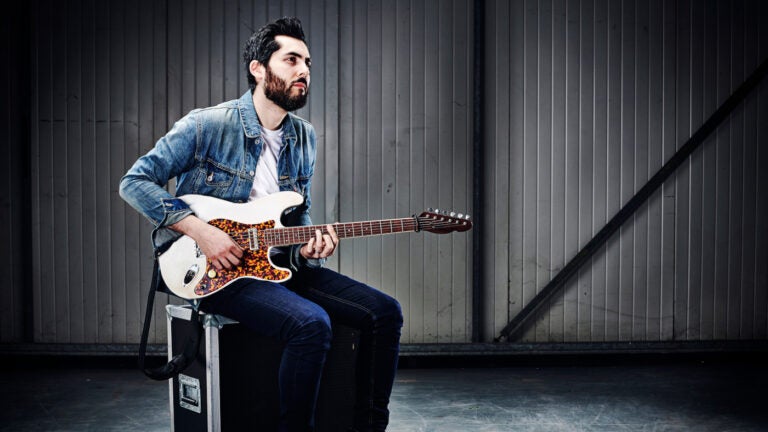 Nobody was surprised when Winnipeg native Ariel Posen decided to go for a career in music. His parents, Kinzey Posen and Shayla Fink, are founders of the klezmer group Finjan, in which Kinzey sings and plays bass, and Shayla sings and plays accordion. They've also, for as long as Ariel can recall, been avid concertgoers, and would take him along to shows – theirs and others – as far back as his infancy.
Ariel knew he would become a performing member of that world not long after he got his first guitar at age 9. Now 32, he spent a few years playing guitar with the alt-country-folk band The Bros. Landreth has since been doing some solo shows of cover tunes, getting into writing his own songs, and releasing two albums – "How Long" and last year's "Headway."
The difficulty his growing ranks of fans are now having is choosing their favorite part of the Posen package: his songs, many of which would feel right at home in Springsteen-Eagles-Jackson Browne territory; his powerful, yet mellow alto voice; or his guitar-playing prowess, some of it fired up to another level with slide accompaniment. For the record, I'll go with the guitar. Check out his insane solo on this bluesy YouTube clip:
In a 2021 interview from the MusicRadar Website, Ariel explained part of what goes into how he structures a solo.
"I want to try to solo the way that I would like to hear someone do it. I want to be taken on a journey with a beginning, a middle and an end. It should feel like a story. I'm always trying to get better at that as it's a never-ending process."
For his two shows at Café 939 (one set at 7, another at 9), he'll be doing lots of that electric soloing, and if he's in the mood, he'll also knock you out with his expertise on an acoustic guitar. The sorts of music he'll play? Heck, if he sticks with the lineup of songs on "Headway," there'll be everything from blues to folk to pop to power ballads.
Grab tickets to both the early show and the late show at Berklee.edu.
Need weekend plans?
The best events in the city, delivered to your inbox