Concerts
New Kids on the Block announce 2024 tour with reference-filled retro video
New Kids on the Block will visit Massachusetts, New Hampshire, and Connecticut on their tour.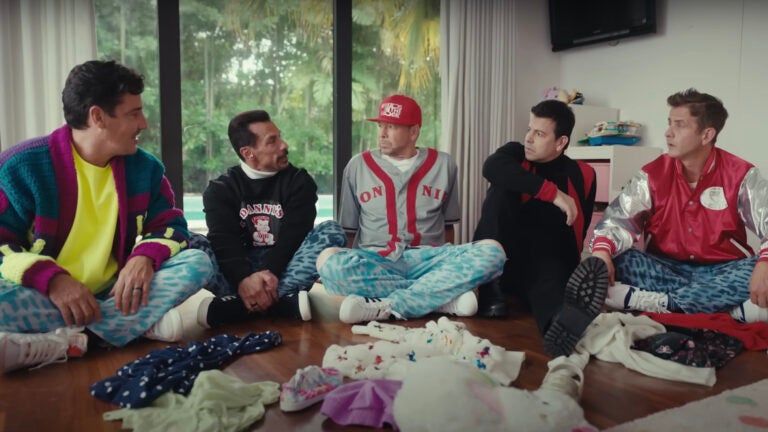 The New Kids on the Block are taking it step by step on their 2024 concert tour.
The Dorchester-bred boy band — Jonathan Knight, Jordan Knight, Joey McIntyre, Donnie Wahlberg, and Danny Wood — will embark on the Magic Summer 2024 Tour next summer. They will be joined by Paula Abdul and DJ Jazzy Jeff.
The tour kicks off June 14 and visits 40 cities, including the Xfinity Center in Mansfield on August 10.
Elsewhere in New England, NKOTB will also visit Hartford on August 2 and Gilford, N.H., on August 9 during the tour, which wraps up August 25.
Tickets for all dates on New Kids on the Block's tour are on sale now via Ticketmaster.
The 2024 tour takes its name from the 1990 Magic Summer Tour, which saw NKOTB playing stadiums like Foxborough Stadium at the height of the band's powers.
As has become tradition, New Kids on the Block released a goofy new video playing on nostalgia for the '80s and '90s to announce the tour.
In the video, "Full House" star Andrea Barber keeps barging in on her daughter (influencer Brittany Nicole) as she talks to her NKOTB dolls, who magically come to life when adults aren't around.
Watch the pun-filled New Kids on the Block tour announcement video below.
Need weekend plans?
The best events in the city, delivered to your inbox