Concerts
This event has passed. Check out other things to do instead.
'O Come Emmanuel' to celebrate the season with Hanneke Cassel
The accomplished folk violinist with celebrate her holiday CD release at Club Passim in Cambridge Dec. 14.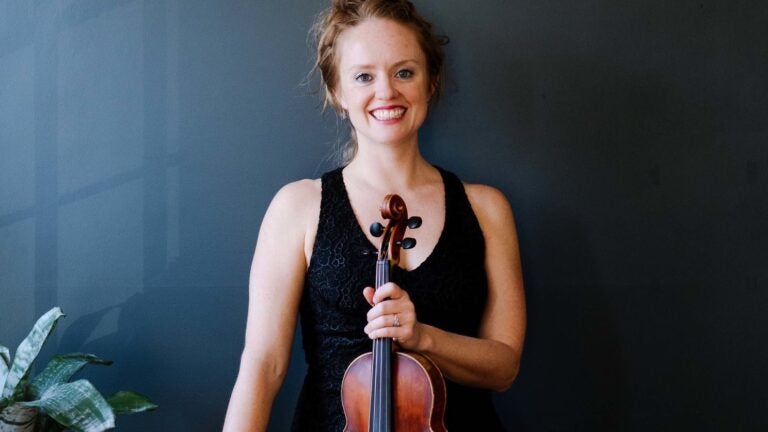 Boston's fiddle community (they're out there) will be more than familiar with Hanneke Cassel, the accomplished Boston-based folk violinist whose been sharing her fiddling skills with audiences and students for more than 20 years.
Now, she's turning her attention to holiday tunes with her new album "O Come Emmanuel," the release she'll be celebrating when she plays at Club Passim in Cambridge Dec. 14.
"For over 10 years I have been dreaming about and working on a collection of my favorite Christmas songs," says Cassel. "The world has greatly suffered together the past couple of years and it seemed like a good time to share this music and to share the message that Jesus came for all … All languages, all ethnicities, all political parties, all people."
Cassel's celebration will feature both Christmas carols and new songs, with special guests Jennifer Kimball, Keith Murphy, Mike Block, Christopher Lewis, and Maura Shawn Scanlin.
Need weekend plans?
The best events in the city, delivered to your inbox