Concerts
This event has passed. Check out other things to do instead.
Revere Richard Thompson in Rockport
The consummate songwriter-guitarist will take the Shalin Liu stage for the first time on September 22.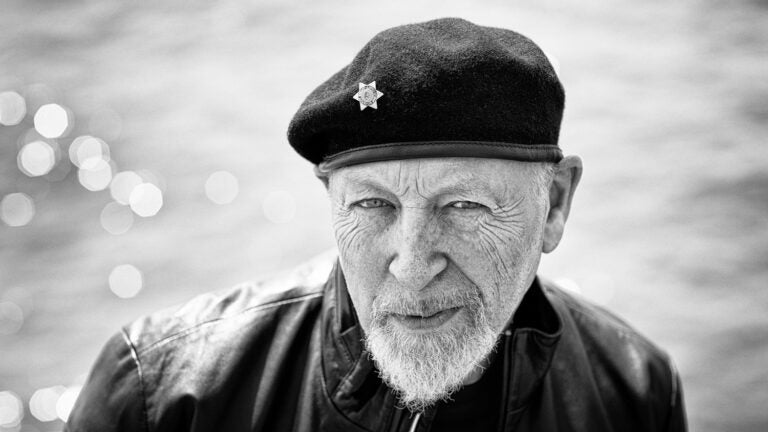 Upon being told that an LA Times writer once assessed Richard Thompson to be "the finest rock songwriter after Dylan and the best electric guitarist since Hendrix," most people (Americans, at least) would reply, "If he's that good, then how come I have never heard of him?"
Fair enough. But they might be just as surprised to learn that both the arguably greatest rock guitarist ever and the 2016 Nobel Prize laureate was/is very much aware of the awe-inspiring songwriter-guitarist.
In his 2021 memoir "Beeswing: Losing My Way and Finding My Voice, 1967-1975," Thompson wrote of Jimi Hendrix joining his band, the folk-rock spearheaders Fairport Convention, on stage in London in 1967.
When I asked Thompson about it, he said, "Guitar players were rightly intimidated by him…'cause he could always upstage you if he felt like it! But if Jimi says, 'Do you mind if I sit in boys?,' you kind of swallow hard and say, 'Well, yes, okay'…."
46 years later, on July 14, 2013, Bob Dylan performed Thompson's "1952 Vincent Black Lightning" at the DTE Energy Music Theatre in Clarkston, MIchigan.
Shortly thereafter, Rockol.com asked the song's originator if this or being named to the Most Excellent Order of the British Empire was more flattering.
"They're both very flattering things," he answered. "Maybe to have Bob Dylan play a song … And it was a surprise, totally. I thought it was a hoax. I thought it was a joke!"
So clearly Hendrix did and Dylan does share in the praise that has been heaped upon Thompson.
While in Fairport Convention (1967-1970), Thompson played on the Sandy Denny-written and sung "Who Knows Where the Time Goes?," which BBC Radio 2 listeners voted their Favourite Folk Track of All Time in 2007, and the LP "Liege and Lief" (1969), which the same constituency deemed to be the Most Important Folk Album of All Time in 2002 and was named the Most Influential Folk Album of All Time at the 2006 BBC Radio 2 Folk Awards.
During their 1972-1982 marriage, Richard and Linda Thompson released six records. Rolling Stone named the last of these, "Shoot Out the Lights," the 24th greatest album of the magazine's first 20 years (in between "The Doors" and "Layla and Assorted Love Songs") and the ninth greatest of the 1980s (sandwiched by "Tracy Chapman" and "Murmur").
In the four full decades since, Thompson has built a solo career that would have secured his legacy just as surely as his 1968-1982 output would have.
For proof, check out "Action Packed: The Best of the Capitol Years," a 2001 compilation that collects 19 jaw-dropping compositions – including "1952 Vincent Black Lightning" and "Beeswing" – released between 1988 and 1999.
Since 2020, he has added two EPs of new songs and two career-spanning live recordings, all available via Bandcamp, to his discography.
On Sept. 22, one week after a stop at Natick's Center for the Arts and five days after visiting the Narrows Center in Fall River, the 73-year-old will play Rockport's immaculate Shalin Liu Performance Center for the first time in his career.
If the dozen-plus times that I have seen him are any indication, Thompson will likely be joined by longtime Marblehead resident Dave Mattacks, who was Fairport Convention's drummer from 1969-1972 and has played on albums by pretty much every British folk-rock artist of any significance.
Need weekend plans?
The best events in the city, delivered to your inbox