Concerts
Rolling Stones announce 2024 Gillette Stadium concert
The Rolling Stones will return to Gillette Stadium on May 30, 2024.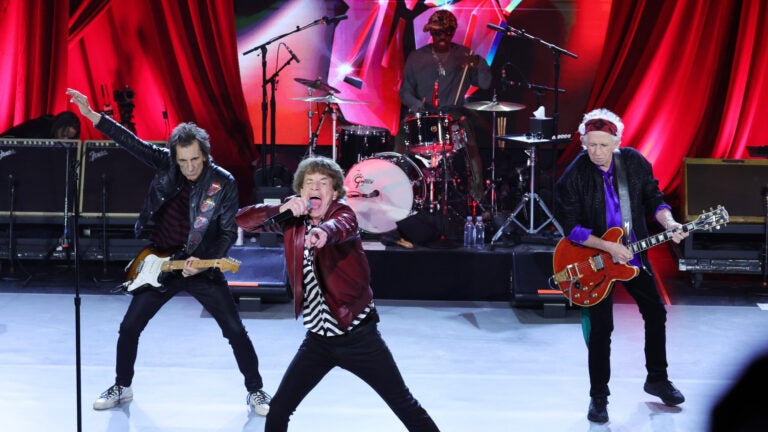 Following the release of their new album "Hackney Diamonds," the Rolling Stones announced Tuesday that they are embarking on a 16-city stadium tour in 2024, which includes a stop at Gillette Stadium on Thursday, May 30.
Mick Jagger, Keith Richards, and Ronnie Wood will kick off their stadium tour on April 28 at NRG Stadium in Houston, and wrap things up on July 17 at Levi's Stadium in Santa Clara, Calif.
"Hackney Diamonds" is the band's first studio album of new material since 2005's "A Bigger Bang," and first since the death of the band's original drummer, Charlie Watts, in 2021. For their new album, which was released October 20, the Rolling Stones recorded with drummer Steve Jordan, who Jagger said was Watts' personal choice to replace him in the group.
As part of the release of "Hackney Diamonds," the band played a surprise album release show at Racket NYC on October 19. The band was joined on stage by Lady Gaga, who is featured on the album's track "Sweet Sounds of Heaven." Other tracks from the new album include "Bite My Head Off" (featuring Paul McCartney), and "Angry," which was recently earned a Grammy nomination for Best Rock Song.
The Rolling Stones' May 30 Gillette Stadium concert will mark the sixth time the band has played at the Foxborough venue — though only the fifth time for the general public. The band played their first set following Watts' death at a private party for Patriots owner Robert Kraft in September 2021. Prior to that, the band played to full crowds at Gillette in 2019, 2016, 2006, and 2002.
Tickets for the Rolling Stones Gillette Stadium concert will go on sale December 1 at 10 a.m. through the band's website.
Need weekend plans?
The best events in the city, delivered to your inbox