Concerts
This event has passed. Check out other things to do instead.
'Sing Along' with Eric Hutchinson at City Winery
The 2002 Emerson alum will return to the site of his last pre-Covid Boston show on September 21.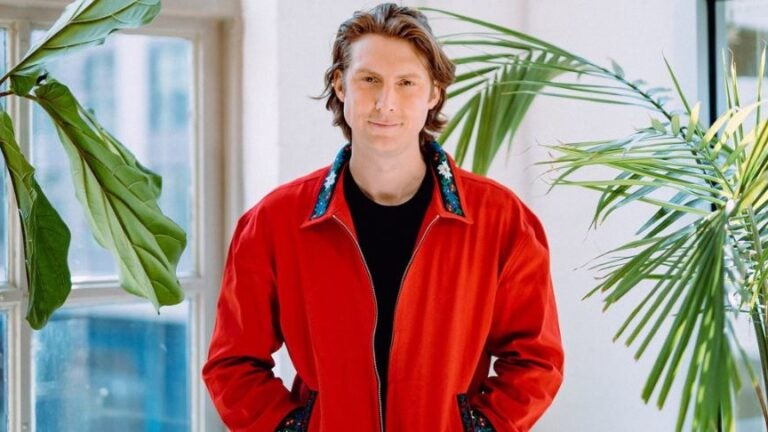 "I was surrounded by smart, creative people at Emerson," singer-songwriter Eric Hutchinson said in a 2015 Boston.com preview of a show at The Sinclair.
"I felt at home there immediately and felt comfortable trying whatever I wanted. I used to play guitar and sing in the stairwell in my dorm. It had great acoustics, but I was always in the way of people doing their laundry.''
After graduating in 2002, the Takoma Park, MD native's early, self-released work attracted the attention of Madonna's Warner-operated label Maverick, which had distributed massively successful records by a diverse mix of artists that included Candlebox, Alanis Morissette, Michelle Branch, Prodigy, and Muse.
Unfortunately, the label began hemorrhaging assets in the early 2000s, causing it to fold just in time for Hutchinson's deal to go down with it.
Thankfully, the singer-songwriter was resourceful enough to release it on his own Let's Break Records. The result was 2008's "Sounds Like This" (partially recorded at Camp Street Studios in Cambridge), which showed that you didn't need Madonna's imprimatur when celebrity blogger Perez Hilton digs your stuff.
The breezy, effortlessly catchy single "Rock and Roll" earned him a gold disc in the US and was also a huge hit in Australia, prompting Warner to pick up "Sounds Like This" and release it itself.
Singles from subsequent, similarly self-financed releases included "Watching You Watch Him," which was inspired by his wife's fancying of Roger Federer, and "Tell the World," which served as the theme for the Jason Bateman-narrated, J.K. Simmons-starring NBC sitcom "Growing Up Fisher," which ran for 13 episodes in 2014.
Since 2016, the LA transplant — who considers Fleetwood Mac's "Rumours" to be the greatest album ever — has treated fans to five more LPs of eclectic, upbeat, and hummable pop.
August 5 saw the unveiling of "SING ALONG! with Eric Hutchinson," a six-song EP of which he says, "I am hopeful these songs will lift the listener, and invite the listener to celebrate diversity, look around at the injustices currently present in life, and question how he, she or they might make even the smallest difference in the name of good."
When Hutchinson played City Winery on October 14, 2019, he had no way of knowing that it would be the last Boston-area venue that he would be at for a while.
On September 21, the recently turned 42-year-old will return to the same room with a handful of new songs in tow.
Need weekend plans?
The best events in the city, delivered to your inbox